Steps to Become a Lawyer/Attorney
Are you a motivated individual who dreams of starting a high-powered career in law? If so, good news: there are a variety of fantastic opportunities for aspiring lawyers to earn their degrees and open up a professional path that will reward you for decades to come.
It's never been easier to find law degree programs that will give you the education and training you need to launch your dream lawyer career.
With hard work and dedication, you'll graduate with impressive credentials that are sure to open up doors for you in the complex world of law.
This website is designed to give you all the information you need to find the best law degree program for you, with a range of options including in-person and online classes, full-time and part-time schedules, and more. It also includes an overview of career options and specializations for lawyers to help you determine the specific track you'd like to pursue.
If you are a determined student at any level of education who is ready to take the next steps to becoming a lawyer, read on.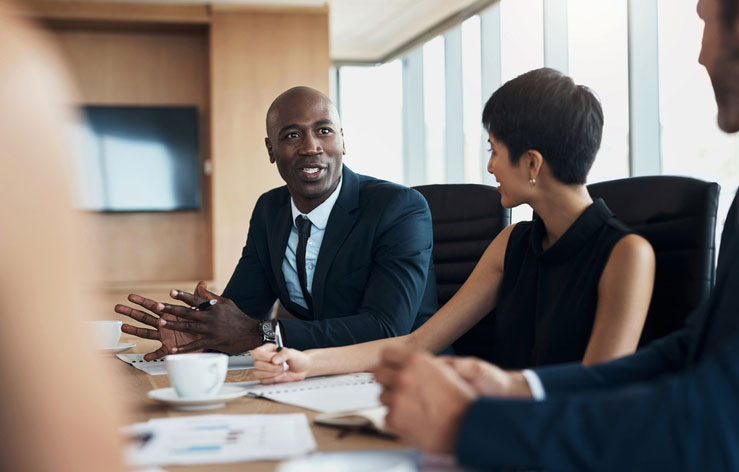 Becoming a lawyer is an ambitious goal that is attainable when you know what steps to follow to achieve it. Over the following pages, you will learn how to become a lawyer in each of the 50 states and the District of Columbia, as well as in the Canadian provinces and territories. All of the educational, experiential, entrance and licensing requirements as well as other factors needed to qualify to become a licensed attorney in each jurisdiction and to maintain that licensure are explained here.
Education and Examinations Steps Necessary To Become a Lawyer/Attorney
The path to a career in law is complex, requiring focus and no small amount of work. Becoming a lawyer in any jurisdiction requires years of undergraduate and graduate education, passing challenging examinations, and maintaining licensure through continuing education.
If you are interested in pursuing a career as a lawyer/attorney, choose the education level below that best suits your needs:
<!- mfunc feat_school ->
Featured Programs:
Sponsored School(s)
<!- /mfunc feat_school ->
Sponsored Listings
<!- mfunc search_btn -> <!- /mfunc search_btn ->
STEP ONE: Earning your bachelor's degree
The first step towards becoming a lawyer in any jurisdiction is to obtain pre-law education, or get your undergraduate degree.
There are no undergraduate majors that are guaranteed to ensure your future success in law school or as an attorney, nor are any required in order to qualify for a graduate program. However, the ABA suggests certain undergraduate majors over others, such as English, history, political science, philosophy, business, or economics. When choosing your undergraduate institution, make sure that it is accredited by a regional or national accreditation agency recognized by the Council for Higher Education Accreditation (CHEA) or the U.S. Department of Education (USDE).
If you already hold a bachelor's degree in any subject, you do not need to repeat your undergraduate education in order to pursue your law degree. Rather, you can proceed right to the next step of the process.
STEP TWO: Taking the LSAT
After completing your undergraduate education, you are ready to register to take the Law School Admission Test (LSAT). This standardized exam is offered four times per year at testing centers worldwide. In the wake of the COVID-19 pandemic, the exam is also available to take online on the same dates as the in-person tests. (This remains true as of June 2023.)
When preparing for the LSAT, it is imperative that you take the time you need to study and build your test-taking skills.
After all, it is a challenging exam that is designed to prove you have the core competencies needed to succeed in a demanding law school setting. While you do not need to have majored in a law-related field in your undergraduate program, you will need to demonstrate your abilities in reading complex texts and writing argumentative essays as well as your overall critical thinking.
View this page for more information on preparing to take the exam, what to expect on exam day, and what scores are necessary to be admitted to an ABA-approved law school.
STEP THREE: Earning your graduate degree
Once you have passed the LSAT, you will apply for and be accepted into the ABA-approved law school of your choice. As of 2023, there are 199 institutions and programs that confer the Juris Doctor (J.D.) degree that have been approved by the ABA. When you registered to take the LSAT in Step 2 above, you will have created an account at LSAC.org. You also will have paid a fee to utilize the LSAC's Credential Assembly Service (CAS) which will organize your admission documents and apply to ABA-approved law schools for you, streamlining the process.
Law students typically pursue a Juris Doctor (J.D.) degree, which makes one eligible for the full responsibilities of a working lawyer.
A full-time graduate law program usually takes three years, with a select few offering accelerated two-year programs. It is also possible to pursue a graduate degree part-time, which typically is a four-year commitment.
While in law school, you will intensively study the U.S. Constitution and the frameworks that guide our legal system. This coursework will be challenging and rigorous, but will also prove to be deeply rewarding, making you an expert on the complex policies and procedures that uphold and enforce U.S. law. Be ready to commit all of your time and energy to your classes and examinations, as you will rely on this knowledge to establish your career.
STEP FOUR: Taking the bar exam
Upon graduation from law school, you will become eligible to take the bar examination in the state in which you wish to become a licensed lawyer/attorney (as long as you meet all of your state's other bar admission requirements, which you can find in the NCBEX Comprehensive Guide to Bar Admission Requirements).
The bar exam is a critical step in your journey to become a lawyer, as you are required to pass in order to earn your license.
Any working lawyer will tell you that the bar exam is a highly challenging and stressful process. However, your hard work will earn you a license that will immediately open up numerous professional opportunities that can launch a career you'll sustain for a lifetime.
You will wish to prepare well for your state's bar exam, using resources that each state's bar association suggests.
STEP FIVE: Maintaining licensure
Once you have been admitted to your state's bar make sure that you know your state's continuing education requirements for maintaining licensure. Lawyer licenses need to be renewed with some regularity to ensure that you remain knowledgeable about your field and up-to-date on any changes in U.S. law and related legal procedures.
<!- mfunc search_btn -> <!- /mfunc search_btn ->
Lawyer specializations
Lawyers are needed today more than ever before, within a side variety of specialties that have arisen due to recent changes in technology, foreign and domestic policy, and health care.
More and more attorneys are receiving specialized training to become immigration lawyers, intellectual property specialists, environmental lawyers, and employment and labor lawyers.
There are many different types of lawyers in the industry with many specializations.
If your state offers legal specialization and this interests you, you might consider pursuing it. For example, California offers its own State Bar of California's Board of Legal Specialization that allows you to become certified in a variety of areas, including family law, maritime law and immigration law.
You should also consider joining elective membership organizations for lawyers in your state.  Within most states, there are professional organizations for lawyers who specialize in certain areas, as well as for minorities such as women and African Americans.
Lawyer Salary and Job Growth Data
As professionals with highly advanced knowledge and skills, lawyers have the potential to earn substantial salaries across specializations.
Because their services will always be needed, lawyers can build lucrative careers that they can sustain the long term.
This is a factor that draws many to the law profession, though of course, it is the result of a considerable amount of drive and effort. Fortunately, the legal field is one in which your hard work will pay off.
Indeed, lawyer salaries are impressive by any metric. As of May 2022, lawyers in the United States earned high salaries on average, with a reported mean annual wage of $163,770 per year. Those in or above the 75th percentile earn at least $208,980 per year, a whopping figure that should stand out to anyone looking to invest in a high-power career. It should be noted that this data does not differentiate lawyers by specialization, but the numbers should nevertheless come as encouragement to anyone considering a law degree.
Job growth projections for lawyers are also quite impressive. According to the U.S. Department of Labor's Bureau of Labor Statistics (BLS), a projected job growth increase of ten percent is expected for lawyers over the next decade, adding 32,300 new jobs by 2031. This is approximately double the job growth expectancy for jobs overall in the United States, and is yet another reason why those interested in becoming lawyers can feel more motivated than ever.
Are you ready to take the next steps to become a lawyer? Read through the guides provided on this website to start your dream career.
FAQs
Do I need a bachelor's in order to pursue a law degree?
Yes. A law degree is a graduate-level education that is only available to those who have already completed their undergraduate education. If this is you, don't fret: there are ways to pursue a legal education while earning your bachelor's that will help prepare you for the advanced coursework of your graduate program.
Can I practice law without a law degree?
No. There are some entry-level legal positions available to those without J.D. degrees that can help you get your feet wet in the world of law, giving you the exposure you need to make an informed decision about which path is right for you. However, you cannot become an attorney in any state without completing a graduate program and passing the bar exam.
I have a master's in another subject. Can this help me become a lawyer?
Unfortunately, no. However, if you hold expertise in another subject, it is possible that this knowledge can pave the way for you to specialize in certain types of law. For example, holding a degree in environmental science may be useful if you would like to work on environmental policy. However, you will still be required to complete a J.D. or other law degree program.
Can you become a lawyer with a different degree than a J.D.?
No. However, there are additional degrees you can pursue after becoming a lawyer to become even more advanced in your field or to teach law. These are a Master of Laws degree (known as an LLM) or a Doctor of Juridical Science (SJD). Most lawyers choose to pursue these degrees after already gaining considerable experience as working attorneys.