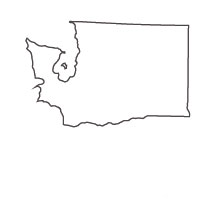 Steps to become a Lawyer/Attorney in Washington
Follow the step by step process or choose what situation that best describes you:
Lawyer Careers in Washington
The Washington State Bar Association (WSBA) Indian Law Section and its sister association, the Northwest Indian Bar Association, have joined forces to create the Indian Legal Scholars Program. These organizations have raised money for over $100,000 in scholarships to aspiring Indian lawyers from Washington, Oregon, Idaho, and Alaska. This was started, in part, because of research showing that Indian lawyers only made up a fraction of one percent of the total number (29,000) of Washington lawyers. It is hoped that organizations such as these will help entice minorities, including Indians, to becoming Washington lawyers. If you would like to learn how to become a Washington lawyer, read on.
Get Your Washington Undergrad Pre-Law Major
The Board of Governors of the Washington State Bar Association has not ruled that you must complete any undergraduate education before going to law school. However, if you wish to be accepted into an American Bar Association (ABA)-accredited law school you must first obtain a bachelor's degree.
Accreditation
The institution from which you earn your bachelor's degree must be accredited by a recognized agency that is listed in the U.S. Department of Education database. ABA-accredited law schools will check to make sure that your undergraduate degree comes from an accredited institution prior to allowing you to enroll in law school.
Requirements and Standards
The ABA recommends that you take undergraduate coursework that is interesting and challenging to you. There are no fields or specific courses that you must take. Many students who are pre-law elect to take coursework relating in some way to the law, to make the transition to law school a bit easier. Pre-law students often choose courses such as criminal justice, political science, philosophy, business and economics, sociology, psychology, history, and world cultures.
Degree Options
You must have a bachelor's degree in arts or science from an accredited institution prior to entering law school. There is no mandate on the major or minor of your degree.
<!- mfunc feat_school ->
Featured Programs:
Sponsored School(s)
<!- /mfunc feat_school ->
Sponsored Listings
LSAT (Law School Admission Test) in Washington
The second step along the path to becoming a Washington lawyer is to pass the LSAT, or Law School Admission Test. This standardized test is required for admission at all ABA-approved law schools in the United States.
How to prepare
The LSAT website makes many free study materials available for students preparing to take the LSAT. In Washington, other options for LSAT preparation include:
LSAT Exam Prep Courses in Washington:
Exam content
The LSAT tests your skills at the kind of logical reasoning necessary for success in law school. There are five parts to the test: one reading comprehension section, two sections of logic problems, one section of logic "games," and an experimental section to test new questions for future LSATs. This experimental section does not count toward your score, but because you will be unable to determine which section is experimental, try your best in all sections. Additionally, you must produce a writing sample on a given topic. This sample is not scored as part of the LSAT score but is sent to law schools when you apply, for review by their admissions personnel.
Application process
The Law School Admission Council (LSAC) processes applications to take the LSAT online. It is given multiple times yearly (November, January, March, June and July) on Saturdays and Mondays. Examination centers in Washington are:
Western Washington University, 516 High St, Bellingham, WA 98225-9008
Walla Walla University, 204 South College Ave, College Place, WA 99324
Central Washington University, 400 East University Way, Ellensburg, WA 98926-7501
Everett Community College, 2000 Tower Street, Everett, WA 98201
Washington State University, French Administration Building, Pullman, WA 99164-1009
Seattle University School of Law, 900 Broadway, Seattle, WA 98122-4340
University of Washington School of Law, P.O. Box 351230, Seattle, WA 98195-4550
Shoreline Community College, 16101 Greenwood Ave N, Shoreline, WA 98133-5696
Gonzaga University, E 502 Boone Ave, Spokane, WA 99258-0001
Whitman College, 345 Boyer Ave, Walla Walla, WA 99362
Receiving Your Score
Anticipate receiving your LSAT scores via US postal mail three weeks after completing the test. Your score will fall between a low of 120 and a high of 180. The average LSAT scores accepted by Washington law schools are:
| | |
| --- | --- |
| Gonzaga University School of Law: | 153 |
| Seattle University School of Law: | 154 |
| University of Washington School of Law: | 164 |
Go to Law School in Washington
<!- mfunc search_btn -> <!- /mfunc search_btn ->
Application process
To qualify to take Washington's bar exam, you must either graduate with a law degree from an ABA-accredited law school or complete the APR 6 Law Clerk Program. More will be discussed about the program later. You may apply to any of the over 200 ABA-approved law schools across the country. They are listed in the LSAC Official Guide to ABA-Approved Law Schools.
Credential Assembly Service
When applying to ABA-approved law schools, you are obliged to use the Credential Assembly Service (CAS), a service of the Law School Admission Council. It helps to centralize your LSAT score, undergraduate transcripts, letters of recommendation, and other documentation that you will need when applying to law school. The CAS collects and collates all of these documents for you, then applies to the schools of your choice for you electronically, sending each school a prepared Law School Report containing all of your information.
Accreditation
If you choose the law school route, the Board of Governors of the Washington State Bar Association says that you must graduate from one accredited by the ABA. Other options will be explored later in this section.
ABA-Accredited Law Schools in Washington
Three law schools in Washington are ABA-accredited:
Gonzaga University School of Law, PO Box 3528, Spokane, WA 99220-3528
Seattle University School of Law, 901 12th Avenue, Sullivan Hall, Seattle, WA 98122-1090
University of Washington School of Law, William H. Gates Hall, Box 353020, Seattle, WA 98195-3020
Course requirements
Courses that you can expect to take during your law school years include:
Administrative law
Business organizations
Contracts
Criminal law and procedure
Civil law and procedure
Commercial transactions
Family law
Collections
Constitutional law
Real/personal property
Torts
Trusts/wills/probates
Indian law/Tribal sovereign immunity
Online Law Degrees
(For students who choose to focus on a subset of law other than an attorney.)
Degree Programs
You must graduate with a Juris Doctor (JD) degree from an ABA-accredited law school before taking the Washington state bar exam. Your school may offer other options in addition to getting the JD, such as concentrations, dual degree programs, and more.
Law Clerk Program
If you elect not to attend an ABA-accredited law school, you may participate in the Washington State Bar Association's Admission to Practice Rule 6 Law Clerk Program. Before being accepted into this program, you must:
Be of good moral character
Obtain a bachelor's degree in a field other than law
Obtain regular, full-time employment in Washington as a law clerk with a judge, a lawyer, or a law firm
Submit the correct forms and fee to apply for the Law Clerk Program:
Appear for an interview with the Board of Governors
Make sure to submit your application and supporting materials by no later than 60 days before the next Law Clerk Board meeting.
If accepted into the program, you will study for four calendar years, 12 months each year, 120 hours of study each month. You will receive personal supervision from your tutor at least three hours weekly. Each month, your tutor will prepare and administer an examination based upon what you have studied. Tutors will submit monthly certificates to the Board and a certificate of completion at the end of your Law Clerk Program. You must also pay a fee of $2000 annually while enrolled in the Law Clerk Program. Once completed, you will be eligible to take the Washington state bar exam, but may not be eligible for any other state's bar exams, as you will not have a JD degree and the program is not ABA-accredited.
Pass the Washington State Bar Exam
After completing the first three steps, your next step is to take the Washington state bar exam.
Non-ABA Approved Law School Graduates
The only graduates of non-ABA-approved law schools who will be permitted to take the Washington state bar exam are those who meet these conditions:
Passed the bar exam in another state
Were admitted to the bar of that state by examination
Are a member of the bar in good standing in any state or US territory or any foreign jurisdiction in which English common law is the basis of jurisprudence
Have active legal practice experience for at least three of the past five years
Graduates of Foreign Law School
If you graduated from a foreign law school and wish to take the Washington state bar exam, you must meet these conditions:
Have been admitted to practice by exam in any jurisdiction in which English common law is the basis of jurisprudence
Have active legal practice experience for three of the past five years; OR
Participated in the Law Clerk Program
Preparation
Washington administers the Uniform Bar Exam (UBE). Free study aids for its three parts, the Multistate Bar Examination (MBE), Multistate Performance Test (MPT) and Multistate Essay Exam (MEE) can be found at the National Conference of Bar Examiners website.
Other alternatives for preparing for the Washington state bar examination include:
Exam content
The MBE consists of 200 multiple-choice questions on the following subjects:
Torts
Real Property
Evidence
Criminal Law and Procedure
Contracts
Constitutional Law
Civil Procedure
The MEE is six 30-minute-long essay questions testing your knowledge of:
Trusts and estates
Torts
Secured Transactions (includes Uniform Commercial Code)
Real property
Family law
Evidence
Criminal law and procedure
Contracts
Constitutional Law
Conflict of Laws
Civil Procedure
Business associations
The MPT involves performance tasks that test your abilities on skills like:
Completing a lawyering task in time constraints
Communicating effectively in writing
Identifying/resolving ethical dilemmas
Applying relevant law to case facts to solve problems
Analyzing case materials for applicable law principles
Sorting facts and separating them from irrelevant facts
Application Process
You must file your application online when you are ready to take the Washington State Bar Exam. You must also pay the application fee of $585 online. Detailed instructions will be provided as to what materials must be uploaded and what, if any, must be mailed to the WSBA.
Pass Rates
It takes about 10 weeks to receive your bar exam scores by mail after completing the exam. Overall pass results for the Washington State Bar Exam in 2017 were 79%.
Washington Law Component
If you pass the Washington State Bar Exam, your name will be listed on the WSBA website. you will receive a new admittee packet with forms to complete. You will be asked to pay your licensing fee at this time as well.
Pre-Admission Education Requirement
Before bar admission, you must complete at least four hours of free education sponsored by the Washington State Bar Association. Called the Preadmission Education Program, this online program is vital to your success as a Washington lawyer
Oath of Office/Swearing-in Ceremony
Three options will be presented to you regarding your swearing-in and taking the oath of office. You may participate in a Formal County Ceremony, conducted by your local county bar association. You may attend an Independent Ceremony, in which you take the Oath of Attorney and are sworn in at a judge's court. The judge you choose must be elected or appointed, sitting in open court, and serving in Washington State. If it is impossible for you to take the oath of office in Washington, it may be arranged that you can take it in another state.
You've Been Admitted to the Washington Bar
Congratulations – your hard work has paid off and you are now a Washington lawyer and member of the Washington State Bar Association (WSBA)! This organization can help you if you decide to set up your own practice, with practice management resources; as well as assist you in networking to find a position with an existing law firm or company. The WSBA also provides discounts and benefits to its members that are invaluable to you starting out as a Washington lawyer.
If you decide to join an existing Washington law firm, your choices are many. Firms across the state include K&L Gates, LLP in Seattle; Davies Pearson, PC in Tacoma; Betts, Patterson & Mines in Seattle; Inslee, Best, Doezie & Ryder, P.S. in Bellevue; and Lukins & Annis, PS in Spokane.
There are a number of Fortune 500 corporations housed in Washington, and they often hire legal help. Some of the most famous names include Costco Wholesale in Issaquah, Microsoft in Redmond, Amazon.com in Seattle, Starbucks in Seattle, and Paccar in Bellevue.
One facet of Washington law that is unique is its interactions with Indian and Tribal Law. The WSBA has a section devoted to lawyers who represent clients affected by Indian law. Federal laws, tribal laws, state laws, executive and administrative actions, and court decisions create a complex, quickly changing collection of laws that affect the way Washington lawyers work. This is an interesting part of Washington law in which you might wish to become involved as a new lawyer.
Legal specialty certification
Rules of the Washington State Bar Association say that Washington lawyers may use the terms "certified," "specialist," and "expert" describe their qualifications if they are board-certified in that specialty or expertise. Each lawyer must also name the entity that granted his or her certification, as well as state that the Supreme Court of Washington does not recognize certification of specialties in the practice of law.
Requirements for maintaining license
Admission to Practice Rules of the State of Washington state that you must complete at least 45 credit hours of Continuing Legal Education (CLE) courses by December 31 of your three-year CLE reporting program. At least six of those hours must be in ethics, and 15 credits must be on law and legal procedures. New admittees to the bar are exempt from CLE during the year they are admitted and during the following calendar year. More information on CLE can be found at the WSBA CLE website.
Court Systems in Washington
The Washington Court System has the following structure:
Elective membership organizations
You might want to consider becoming a member of the following elective organizations for Washington lawyers: