How Long is Law School?
Law School Resources
Students wishing to become attorneys often ask the question, "How long does it take to get a law degree?" The answer to that question is varies depending on the path a law student chooses to take. The first step in the educational timeline starts when obtaining a bachelor's degree.
Law schools do not require any particular bachelor's degree at this time. Any bachelor's degree is allowed for the student wishing to go to law school. That said, there are subjects that will better prepare the student for law school: political science, history, criminal justice, or philosophy are just a few.
Many students will select a typical program from a college or university that can be completed in four to five years as a full-time student. If the student can't attend full-time, this will obviously affect how long it takes to complete this portion of their education.
<!- mfunc feat_school ->
Featured Programs:
Sponsored School(s)
<!- /mfunc feat_school ->
Sponsored Listings
<!- mfunc search_btn -> <!- /mfunc search_btn ->
There are also educational programs that can fast track a bachelor's degree as well as degree completion programs for students with community college credits. One important criterion to keep in mind: choose an accredited school. An unaccredited degree may prove worthless to the law student.
How Many Years is Law School?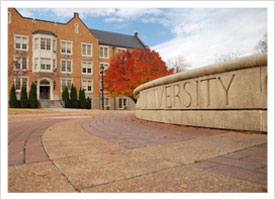 Another factor is the students' GPA. A low GPA may slow the highly competitive law school acceptance process. On average, earning a bachelor's degree will take approximately two and a half to five years, allowing for full-time attendance.
Once a student completes their bachelors, the next phase is taking the LSAT test and gaining acceptance into a law program. This portion of the process can take up to a year due to study time and available testing dates. A student would do well to begin this process while they are earning their undergraduate degree.
The final phase of a law degree is law school. Law school programs are typically three years. Unlike a student's undergraduate degree, law school does not allow a student to choose their own pace. Law students are required by most law schools to complete the law program in three years. Under special circumstances, an extension may be permitted but that is not the norm.
<!- mfunc search_btn -> <!- /mfunc search_btn ->
Let's break down the length of law school relative to the specific type of law degree you want to earn.
Master of Laws (LLM)
A Master of Laws (LLM) degree takes an average of eight years to complete, which is broken down into four years for your bachelor's degree, three years for a JD, and one year for the LLM portion. Earning this degree allows you to significantly expand your skills and knowledge of the law.
If you've already attended law school in some other country, an LLM may be your best option to obtain the qualifications necessary to be a lawyer in the U.S. Before a U.S. lawyer seeks an LLM, they must first obtain a JD degree from a law school that has been certified by the ABA.
Master's Degree in Law
If you wish to earn a master's degree in law, this process typically takes six years to complete, which involves four years for your bachelor's degree and two years for your master's degree. When you wish to learn about law but aren't interested in being an attorney, a master's degree might be right for you. The different types of master's degrees that you have access to include a Master of Legal Students (MLS), a Juris Master (JM), or a Master of Science in Laws (MSL).
Legal Certificate
Obtaining a legal certificate gives you the opportunity to learn about a more specialized topic of law without needing to spend six to eight years earning a degree. Completing a legal certificate program takes a little more than four years. You'll spend around four years earning a bachelor's degree and three to four months obtaining a certification.
If you have a master's degree or JD, you could seek a certificate to improve your skills. While many legal certificates take around three months to finish, some may last for up to three semesters. Holding a bachelor's degree is a common prerequisite for these programs. If you're looking to work as a legal administrative assistant, court reporter, or paralegal, you may want to obtain a legal certificate.
Part Time vs. Full Time Law School
When earning your degree, you might have the opportunity to go to school on a part-time or full-time basis. It's possible for part-time programs to involve weekend or evening classes. There are several factors to consider before you decide which option is right for you. You'll discover that both scenarios have their advantages. The benefits of attending on a full-time basis include:
Full-time students typically have access to internships, on-campus interviews, and clinics, all of which can lead to a job with a law firm.
Courses can be completed in just three years.
Full-time students have more scholarships to choose from.
As for the benefits of being a part-time student, they include:
You'll have more flexibility, which makes it possible to fulfill your other life obligations.
The costs associated with law school can be spread out over more time.
You complete your studies on your preferred timeline.
Accelerated Law School Programs
The answer to how long is law school depends on the type of program you take. You may be able to qualify for an accelerated law school program, which would give you the opportunity to complete your education in a briefer span of time.
Earning a JD usually takes around three years. However, accelerated programs allow you to take courses during the summer months when you would typically be away from school. In this scenario, you'd be able to graduate in just two years.
This option might be ideal if you have ample amounts of free time that you can spend studying and if you're looking to become a lawyer as quickly as possible. Keep in mind that accelerated programs can have all the advantages that come with a traditional law school experience, which include everything from law reviews to trial teams.
Certain schools take a slightly different approach to an accelerated degree program. For instance, it's possible that you could apply your initial year of law school to the final year of your bachelor's degree, which would put three years of credit to your bachelor's degree and three years of credit to the law school you attend.
Taking the Bar Exam
If you're wondering how long law school is, it's important to factor in the amount of time it takes to complete the bar exam. You'll take this exam from the Board of Bar Examiners that's part of the state you're looking to practice law in. This process is a lengthy one that begins by applying for and completing the Multistate Professional Responsibility Examination (MPRE). You'll have two hours to answer 60 multiple-choice questions. The passing score can differ with each state.
Once you complete this exam, you'll be able to apply for the state bar exam. If you pass this exam, you'll go through a final character review process and background check. While it's possible for each state to have a slightly different bar exam, most states host this exam over the course of two days.
During the first day, you have around three hours to answer six essay questions. You'll be given 30 minutes to answer each question. On the second day, you'll complete the exam over two three-hour sessions. In this time, you'll be tasked with answering 200 multiple-choice questions.
To pass the bar exam, you must study for a lengthy period. Study for this exam typically begins in the last semester of your third year in law school. Make sure you study for anywhere from 400-600 hours before taking the exam. In this scenario, you could take part in around 10-16 weeks of studying for 40 hours each week. If you're only able to study for roughly 10 hours every week, your studies could last for as long as 10-12 months before you're ready to take the exam.
Getting Started
Taking all the above factors into account, the shortest path to law school is approximately six years. For the student who has already earned a bachelors and is considering entering law school, the time commitment is between three and four years. All in all, law school takes about seven years to complete for the average student entering college.
Now that you know the length of law school, you should be ready to begin your formal education. The first step is to enter a bachelor's degree program. Your undergraduate degree could focus on everything from political science to psychology. Start your path to earning your law degree today.