How to Become a Paralegal
If you are interested in pursuing a career in law but would like to test the waters before taking the deep dive into a graduate program, becoming a paralegal is an excellent way to gain firsthand experience in the field. For some, it can also become a stable and engaging means of employment to last you a long time to come.
For hardworking, detail-oriented individuals who would like exposure to the legal profession without necessarily taking on the grueling coursework of law school, becoming a paralegal can be a fantastic option.
Skilled paralegals are highly sought-after, as they provide indispensable assistance to lawyers whose jobs demand more clerical and administrative work than they can keep up with. Indeed, it is thought that legal teams in recent years rely more and more on the assistance of paralegals, partly due to the rise of training and educational programs that prepare paralegals to be highly competent employees.
This article will provide guidelines and tips to help you launch a thriving career as a paralegal, with information about paralegal education and certification options, job descriptions, salary and job growth data, and more.
<!- mfunc feat_school ->
Featured Programs:
Sponsored School(s)
<!- /mfunc feat_school ->
Sponsored Listings
The Changing Role of Paralegals
While paralegals used to traditionally take on administrative and light research-related duties for lawyers, in recent years their roles have grown to encompass much greater responsibilities. These include direct communication with clients – extending to important case procedures such as depositions and other interviews – and other forms of case management.
Indeed, current-day paralegals are deeply involved in case work, making the job a stimulating and rewarding one where you can see the impact of your efforts.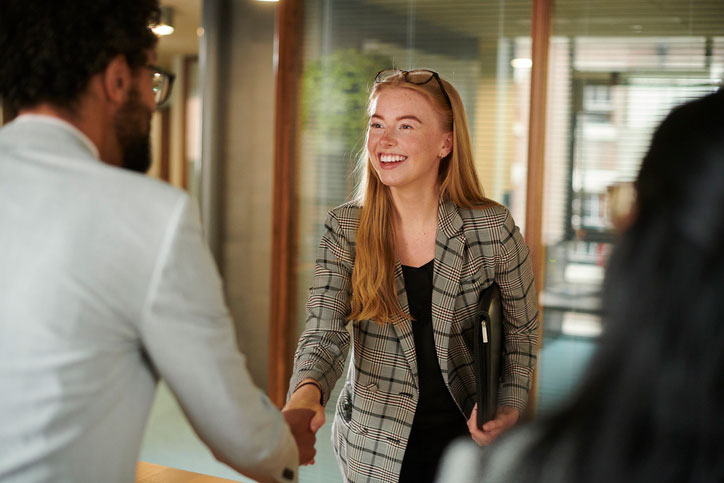 Some of the top duties of paralegals include the following:
Legal research, some of which requires an informed understanding of the law and legal procedures
Drafting, preparing, and organizing legal documents
Case management, from managing case files to overseeing scheduling
Client communications, including pre-trial support (more on this below)
Reviewing key documents, oftentimes in advance of attorneys to highlight key information
Administrative tasks including filing court documents, maintaining records, scheduling meetings, and more
As you can see, these responsibilities can be tremendous, and over time performing these duties can greatly build one's legal acumen. This is why paralegals can be truly invaluable to the teams on which they work.
In fact, in some law firms, paralegals are at the forefront of client communications, serving as a point of contact and providing regular updates on case progress. This is useful to attorneys, who may be too busy to handle day-to-day client interactions, and on the client's end leads to higher levels of satisfaction, as they feel better looked-after by the firm they have hired.
This is one reason why some professionals have opted to pursue paralegal careers in the long term, building up their abilities in client communication, research, and case management to become deeply indispensable members of their legal team.
Paralegal State Requirements
Choose a state that you wish to view specific education, exam, and license requirements.
How Technology is Changing the Role of Paralegals
One of the biggest reasons why the role of paralegals has changed within legal teams is the arrival of new digital technologies that greatly expedite and refine numerous aspects of the legal process, from performing research to archiving client information and more. For lawyers, these tools have been a boon, allowing them to do their work more efficiently and in some cases even take on a higher volume of clients.
From a paralegal's perspective, this has redefined the job considerably, making them responsible for more complex assignments. They are now frequently responsible for managing electronic discovery, analyzing large volumes of data, and utilizing artificial intelligence-powered tools to assist with legal research and case preparation.
This shift has meant that paralegal training programs now devote significant attention to technological proficiency, helping you build the skills you need to utilize these emerging tools productively. This is a compelling reason to pursue formal paralegal training.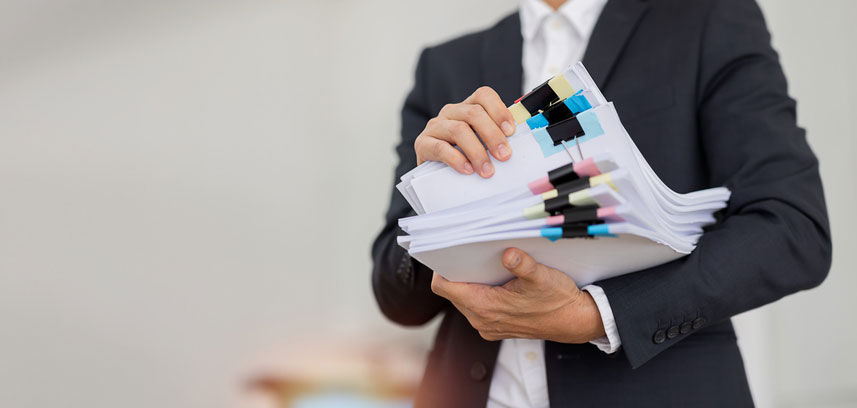 Steps to Becoming a Paralegal
The road to becoming a paralegal has changed since its inception in the 1960s. At one time, it was common practice for anyone who wanted to work as an assistant to an attorney to simply apply for the job. They would do so without formal education or training; most gained experience while they worked. At that time the paralegal profession was largely learn-as-you-go. It wasn't until the mid seventies that things began to change. As legal secretaries grew in demand, so did the need for professional training and education.
Now most paralegals go through specific programs in order to work in government agencies, nonprofit organizations, and private law offices assisting lawyers.
They often perform the work that would typically be handled by an attorney, however, they do not act independently; they must be under the direct supervision of a lawyer.
There are many paths to take to become a paralegal since it's a voluntary process. Most states do not have any requirements for one to become a paralegal so the choice of educational programs is left to the student's choosing. This is good news for prospective paralegals, but can also be daunting, as there is not necessarily a professional roadmap for you to follow.
For those who aren't sure where to get started, fear not: the following list provides a step-by-step guide to becoming a paralegal that can help you hit the ground running as you launch your career.
Step 1: Education and Qualifications
The foundation of a successful paralegal career begins with education. Most paralegals hold at least an associate's degree in paralegal studies, although a bachelor's degree can provide a competitive edge. Seek out accredited institutions that offer programs specifically tailored to paralegal education.
Why pursue a paralegal degree? A paralegal degree program is designed to equip individuals with the knowledge, skills, and practical expertise needed to thrive in the complex and dynamic legal environment. Whether pursuing an associate's or bachelor's degree in paralegal studies, these programs provide a comprehensive education that covers a range of subjects essential for a successful career as a paralegal. Courses in legal research, writing, ethics, and various areas of law are essential components of a well-rounded education.
Additionally, gaining certifications, such as the Accredited Legal Professional (ALP) credential offered by the National Association of Legal Support Professionals (NALS), can enhance your credibility and marketability.
For more comprehensive information about paralegal degrees, refer to the section below or visit our guide to paralegal degrees. For even more information about paralegal credentials, take a look at our guide here.
Step 2: Gain Relevant Experience
While in school, focus on internships, externships, or part-time positions that offer practical experience in legal environments. These opportunities allow you to work closely with experienced attorneys, learn the intricacies of legal processes, and refine your research and writing skills. Demonstrating your ability to apply theoretical knowledge to real-world scenarios will make you a more attractive candidate to potential employers.
Indeed, field experience allows paralegals to bridge the gap between theory and practice. Working alongside experienced legal professionals provides a firsthand understanding of how legal principles are applied in various contexts. This exposure reinforces classroom learning and enables paralegals to develop problem-solving skills that are crucial in the dynamic legal landscape.
If you're not sure how to balance school with your internship, good news: many paralegal degree programs incorporate practical experience through their own internships or externships. These opportunities allow students to apply classroom learning in real-world legal settings. Working alongside experienced attorneys and legal professionals, students gain hands-on experience, improve their skills, and develop a deeper understanding of the practical aspects of the legal field.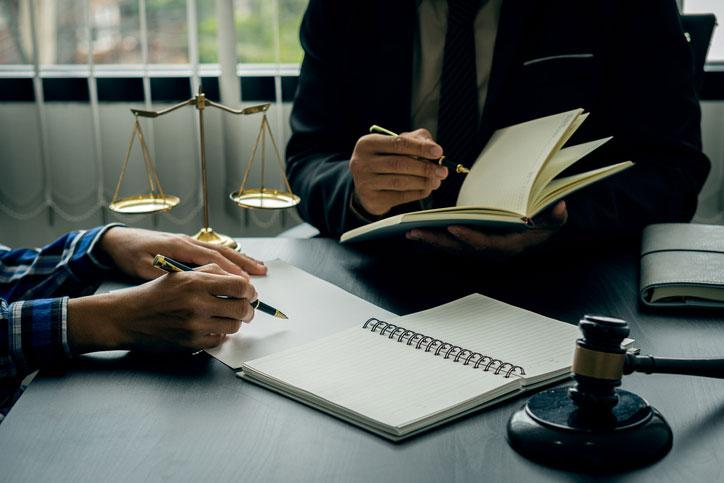 Step 3: Develop Specialized Skills
Paralegals often find it advantageous to specialize in specific areas of law, such as family law, corporate law, criminal law, or intellectual property law. Specialization allows you to become an expert in a particular field and provide more targeted support to legal professionals.
You're likely to find that these specialized skills open doors to advanced career opportunities. As you accumulate experience and expertise, you become eligible for senior paralegal roles, supervisory positions, and even managerial responsibilities within law firms, corporations, or government agencies. Additionally, specialized paralegals often have the chance to work on high-profile cases or complex legal matters, further advancing their career and expanding their professional network.
In a competitive job market, possessing specialized skills can set you apart from other candidates. Employers often seek paralegals who can bring a unique value proposition to their teams. Demonstrating proficiency in a particular area of law showcases your dedication, commitment, and ability to tackle intricate challenges, making you a sought-after candidate for positions requiring expertise in that field.
So how does one pursue specialization? First, identify the legal areas that align with your interests and strengths. Research the current demand and trends within those fields. Next, enroll in advanced courses, workshops, and seminars that focus on your chosen specialty. Many institutions offer specialized paralegal training programs. It's also wise to seek guidance from experienced professionals in your chosen area. Their insights can help you navigate challenges and provide valuable insights. Lastly, seek opportunities to work on cases or projects related to your specialization. Practical application is key to honing your skills.
In conclusion, gaining specialized skills as a paralegal is a transformative step that enhances your expertise, competitiveness, and overall career trajectory. By focusing on a specific legal niche, you position yourself as a valuable asset to legal teams, clients, and the pursuit of justice. The evolving legal landscape demands paralegals who can not only adapt but also excel in their chosen areas, making specialized skills an essential component of a successful and fulfilling paralegal career.
Step 4: Networking and Professional Development
Networking is a cornerstone of success in the legal industry. Aspiring paralegals should recognize that building a robust professional network is not just an option; it's a crucial step toward achieving their career goals and thriving in the legal industry.
Indeed, there are many reasons networking is so instrumental to career development. For one thing, networking opens doors to a multitude of opportunities that might not be readily available through traditional job search methods. By nurturing relationships with legal professionals, you position yourself to be among the first to learn about potential roles. Further, establishing connections with experienced paralegals, attorneys, and legal experts can also lead to invaluable mentorship, which can be difficult to find otherwise.
Networking also keeps you informed about the latest developments and trends within the legal industry. Engaging in conversations with peers and attending legal events, conferences, and seminars allows you to stay up-to-date with changes in laws, regulations, and best practices. This knowledge not only enhances your credibility but also equips you with the tools to contribute effectively to legal proceedings.
So how does one build a thriving professional network? The following are some of the top networking opportunities available to aspiring paralegals:
Attend legal conferences, seminars, and workshops to connect with other paralegals, attorneys, and legal professionals
Building a robust professional network can lead to job opportunities, mentorship, and a deeper understanding of industry trends
Joining paralegal associations, like NALS or the American Association for Paralegal Education (AAfPE), can provide access to valuable resources and opportunities for continuing education
These are just a few of the places you can look as you make your way in the field of law. Networking not only enhances your career prospects but also enriches your overall experience within the legal profession.
Step 5: Secure Employment and Advance Your Career
With a solid educational background, practical experience, specialized skills, and a strong professional network, you're ready to enter the job market as a paralegal. Begin by crafting a well-structured resume and cover letter that highlight your education, experience, and accomplishments. Tailor your application materials to the specific legal firms or organizations you're interested in. When interviewing, emphasize your attention to detail, organizational skills, and ability to work under pressure.
As you start your paralegal career, continue seeking opportunities for advancement. You might start as a junior paralegal, working closely with attorneys to assist with research, document preparation, and case management. Over time, you can progress to senior paralegal roles, supervisory positions, or even managerial roles within law firms or corporate legal departments. Continuous professional development, such as pursuing additional certifications or advanced degrees, can also open doors to higher-paying and more specialized positions.
In conclusion, becoming a paralegal requires a combination of education, practical experience, specialized skills, networking, and ongoing career development. With dedication and a commitment to excellence, you can embark on a fulfilling journey in the legal field. Remember that the role of a paralegal is dynamic and diverse, offering opportunities to contribute significantly to the legal process while continually expanding your knowledge and expertise.
Paralegal Education Options
One of the most common options is a paralegal certificate program from a local college or online school. These programs typically offer courses in both general education as well as focused legal specialty courses. If a paralegal knows what kind of attorney they intend to work for, choosing specific categories of law will train them in concentrated areas such as family law, real estate law, business law, or public law for instance.
Another option is a bachelor's degree in paralegal studies.
Having an undergraduate degree as a paralegal will likely make you more attractive to potential employers seeking a highly skilled employee.
Some of the courses in a bachelor's program will include basic functions of front and back office work as well as legal terminology, court procedures, legal documents, and technology. The bachelor's degree would be most beneficial for a student who may want to continue on to law school at some point in their career.
Paralegal Certification Options
Once a student has completed their education plan, they may decide to add one of the several certification programs available. It is important to note that a certified paralegal and a paralegal certification are two different things. The certified  paralegal is one who has completed a certified paralegal educational program.
A certification, on the other hand, is gained through an outside agency or state bar association that will confirm a paralegal's level of training and education (depending on which certification a student pursues) and often requires passing a written test. This option allows the paralegal to add a designation after their name. These certifications may improve a paralegal's chances for employment as they indicate the level of an applicant's skills and abilities.
Paralegal Salary and Job Growth Predictions
Paralegal salaries can vary greatly, as some paralegal roles are (unofficially) designed as a stepping-stone for aspiring law students, while others are intended as independent roles for people who want to build lasting careers in the profession. According to the Bureau of Labor Statistics, paralegals on average earn an annual salary of $62,840 (according to 2022 data). Those in the top 90% of earners receive a mean annual salary of $94,940 – indicating that this job can be remunerative for those who are seeking to dive into the role in the long term.
Paralegal salaries can vary greatly, as some paralegal roles are (unofficially) designed as a stepping-stone for aspiring law students, while others are intended as independent roles for people who want to build lasting careers in the profession. According to the Bureau of Labor Statistics, paralegals on average earn an annual salary of $62,840 (according to 2022 data). Those in the top 90% of earners receive a mean annual salary of $94,940 – indicating that this job can be remunerative for those who are seeking to dive into the role in the long term. 

Where you work as a paralegal can also be an important factor in your salary. The top paying state for paralegals is – perhaps unsurprisingly – Washington D.C., which offers an annual mean wage of $91,880. Other top paying states for paralegals are California, which offers a mean annual wage of $76,080; Washington state, which offers $72,590; Massachusetts, which offers $71,670; and New York, whose mean annual wage for paralegals is $69,860.
Some industries also offer especially high pay for paralegals: the BLS reports that the industries of scientific research & development services, petroleum & coal products manufacturing, web search portals & other information services, computer manufacturing, and motor vehicle manufacturing all offer mean annual salaries greater than $100,000 for paralegals. This is worth taking into serious consideration if you are plotting a paralegal career.
Job growth expectancy for paralegals is also stellar. The BLS reports a predicted job growth rate of 14% by 2031, greatly exceeding that of other occupations in the US. This partly reflects the growing roles of paralegals discussed in the sections above. In short, if you are concerned about pursuing a career path that offers numerous employment opportunities, becoming a paralegal is a great choice for you.
Search Paralegal Programs
You know you're ready to make the move to become a Paralegal. All you need is the training to make it happen. Learn more about flexible training options and the cost of programs in your area.
The paralegal profession continues to operate on a voluntary educational basis, as it remains relatively unregulated. Having formal training is still the best option for most, however. Most attorneys hiring paralegals want to know that they will employ a well-trained legal assistant. With the possibility of new regulations coming in the future, choosing a solid paralegal training program and adding a certification after the fact is one of the best options for future employment.
2022 US Bureau of Labor Statistics salary and employment figures for Paralegals and Legal Assistants reflect national data, not school-specific information. Conditions in your area may vary. Data accessed August 2023.
<!- mfunc search_btn -> <!- /mfunc search_btn ->
FAQs
Do you need to work as a paralegal to qualify for law school?
No. As this article explains, becoming a paralegal is its own separate path in the law profession, though many choose to use it as their entree into legal work and later decide to pursue a law degree. However, one does not need to have worked as a paralegal in order to apply for a law degree program.
Do I need a graduate degree to become a paralegal?
No. There are no formal requirements to become a paralegal, which means that employers (law firms) will have their own criteria for hiring. It is typically expected that you hold an associate's degree at the minimum, and if you are certain that you would like to work as a paralegal before pursuing any type of degree, it can be useful to attend a paralegal program that will give you the exact knowledge and skills law firms will be looking for.
Are all paralegals expected to do the same work?
No. Expectations for paralegals will vary greatly depending on the law firm where you are working, both in terms of the type of law being practiced and the size of the firm itself. As a paralegal, you can opt to specialize in a given type of law from the outset (such as corporate law, employment and labor law, real estate law, etc.) or you can receive a general education and gain your area of specialty from your direct experience.
How do I keep my paralegal skills current?
Staying informed about developing legal procedures and news is essential in the legal field, and it's much easier to stay up to date when you are in regular dialogue with other legal professionals. To keep your skills current, make a conscious effort to engage with other legal assistants who can give you important information that you might not learn otherwise. Attend workshops, seminars, and conferences to learn about emerging legal trends and developments. Joining professional associations also provides access to resources and networking opportunities that help you maintain a competitive edge.
Do I need to specialize in a particular area of law to become a paralegal?
While specializing in a specific area of law is not a strict requirement to become a paralegal, it can offer distinct advantages and enhance your career prospects within the legal field. The decision to specialize depends on your career goals, interests, and the opportunities available in the legal job market.
While specialization is not mandatory to become a paralegal, it offers valuable benefits, including expertise, marketability, and career advancement. However, it's important to carefully weigh the advantages against the potential limitations and consider your personal career goals and interests. Whether you choose to specialize or maintain a broader skill set, the legal field offers a variety of opportunities for a fulfilling and successful paralegal career.