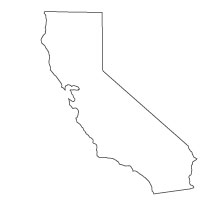 Steps Toward a Paralegal Career in California
Follow the step by step process on how to become a paralegal below:
Paralegal Job Description in California
California is a great state in which to become a paralegal. According to the California Employment Development Department, from 2008 to 2018 it is expected that jobs for paralegals and legal assistants in California will increase by more than 17 percent. The paralegal profession is regulated more in California than in other states, as the California Business and Professions Code 6540-46 outlines rules and regulations as well as standards of education that California paralegals must meet. If you wish to discover how to become a paralegal in California, keep reading.
Paralegal Education Requirements in California
Under California law, paralegals must fulfill one of the following educational requirements:
Complete at least 24 credits in paralegal studies at an accredited or state-approved college or university
Complete a bachelor's degree in any field and one year of experience working under the supervision of a California lawyer who has been licensed for at least three years or works in the federal court system in California
Complete a paralegal certificate program approved by the American Bar Association (ABA)
California Paralegal Online and Campus Schools
<!- mfunc feat_school ->
Featured Programs:
Sponsored School(s)
<!- /mfunc feat_school ->
Sponsored Listings
<!- mfunc search_btn -> <!- /mfunc search_btn ->
If you choose to apply to an ABA-accredited paralegal program in California, you may select from among the following programs:
Secure Paralegal Work Experience in California
Most of the ABA-approved California paralegal education programs listed above contain a work experience component, or internship. If you are in need of further experience before moving on with your career plans to become a paralegal in California, you might want to contact one of the following groups that work with those in need on a free or reduced-cost basis. Agencies such as these served 214,458 Californians in 2012:
Become a Certified Paralegal in California
Certification is optional for California paralegals under state law. However, certification allows you as a paralegal to specialize in certain areas of the law and to seek further advancement in your career. The California Alliance of Paralegal Associations recommends the following certifications to California paralegals who are considering certification:
Certified Legal Assistant/California Advanced Specialist (CLA/CAS): These credentials may be earned in the following ways:

CAS (stand-alone) – may be pursued if you are a paralegal who is already a CLA or CP (Certified Paralegal). In order to earn the CAS, you must complete 10 to 20 courses
CAS and APC (Advanced Paralegal Certified) combination – may be pursued if you already hold a CLA or CP and wish to earn an APC and CAS in a specialty area. You must complete three to five courses and learn the differences between federal and California laws and procedures.
Begin Your Career as a Paralegal in California
You have completed the required education gained some experience and may be certified. You are now ready to search for the perfect paralegal job in California. This job does not necessarily have to be within a California law firm, although many of the larger law groups in California do hire paralegals. Paralegals in California also work for businesses, research, non-profit organizations, and more. Examples of employers of paralegals in California are:
County of Riverside – Riverside
Nationwide Mutual Insurance Company – Newport Beach
Department of the Army – Sacramento
Whalen Bryan, Inc. – Santa Barbara
The Walt Disney Studios – Burbank
St. Jude Medical – Sylmar
Cellino & Barnes – Los Angeles
Lam Research – Fremont
Allstate Corporate – Glendale
Toshiba America Information Systems – Irvine
Kaufman Dolowich Voluck LLP – Los Angeles
Paramount Pictures – Los Angeles
Now That You're a Paralegal in California
Congratulations! You are now working as a paralegal in California! The next step you may wish to take to maintain your credentials is to complete continuing legal education (CLE), regardless of your certification status. The following associations of paralegals in California can help to put you in touch with relevant CLE activities, enhance your networking capabilities, and increase your marketability as a California paralegal: