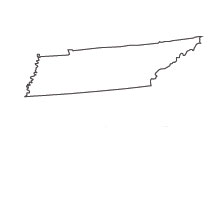 Steps to become a Lawyer/Attorney in Tennessee
Follow the step by step process or choose what situation that best describes you:
Law Information for Tennessee
According to information provided by the Bureau of Labor Statistics (BLS) of the US Department of Labor, Employment and Training Administration, in 2022 the mean annual salary for lawyers in Tennessee was $149,050. Tennessee lawyers earning in the 75th percentile could make in excess of $175,230 annually. Lawyers in Tennessee may become certified to practice in a variety of specialization areas, including civil law, criminal law, elder law, family law, juvenile law, social security disability law, bankruptcy law, estate planning law, malpractice law, and DUI defense. If your goal is to become a licensed lawyer and member of the Tennessee bar, keep reading to discover the steps you should take to realize this goal.
Get Your Tennessee Undergraduate Pre-Law Major
Pre-legal education is required under the rules of the Tennessee Board of Law Examiners. You must obtain a bachelor's degree prior to going to law school.
Accreditation
The Tennessee Board of Law Examiners requires that, before enrolling in law school, you receive a bachelor's degree from a college on the approved list of the Southern Association of Colleges and Secondary Schools (or of any equivalent regional accreditation association such as):
Requirements and Standards
Although the Tennessee Board of Law Examiners mandates that you must have a bachelor's degree in addition to your law degree when you sit for the state's bar exam, it does not mandate the course of study or types of classes you should take. The American Bar Association (ABA) has said that pre-legal education should be challenging and interesting, above all. Certain courses like criminal justice, political science, government, philosophy, human behavior, business, and English may help you as you work towards your goal of becoming a Tennessee lawyer if taken during your undergraduate education.
Degree Options
You may receive your bachelor's degree in any area in which you choose, as a Bachelor of Science (BS) or Bachelor of Arts (BA), as long as the degree comes from an accredited institution.
<!- mfunc feat_school ->
Featured Programs:
Sponsored School(s)
<!- /mfunc feat_school ->
Sponsored Listings
LSAT (Law School Admission Test) in Tennessee
The next major hurdle you must accomplish on your way to becoming a Tennessee lawyer is to pass the LSAT or Law School Admission Test.  
How to prepare
Ways that you may prepare for the LSAT in Tennessee include:  
LSAT Exam Prep Courses in Tennessee:
Exam content
The standardized LSAT is a half-day in length, and is made up of five sections with questions of three different types:
Reading Comprehension:  these questions evaluate your ability to read and comprehend complex materials that mimic types of materials you will encounter in law school
Analytical Reasoning : these questionsevaluate your ability to comprehend  relationship structures and to make logical conclusions about them
Logical Reasoning: these questionsgauge your ability to comprehend, analyze, criticize, and complete arguments
You will also encounter an unscored, experimental section, which will repeat one of the above sections. You will not know which section is the experimental one, so try your best on all sections of the test. At the end of the LSAT, you must produce a writing sample on a given topic. This, too, is not scored as part of the LSAT. However, it will be sent to the law schools to which you apply to determine your viability as a law school candidate.
Application process
Plan to take the LSAT no sooner than after your junior year in undergraduate school is completed. Applications to take the LSAT are submitted online through the Law School Admission Council (LSAC). The LSAT is offered in February, June, October and December. You should not take the test as late as October or December of the year in which you plan to apply to law school, however. Testing centers in Tennessee include:
Belmont University College of Law, 1901 15th Ave S., Nashville, TN 37212
The University of Memphis, 3720 Alumni Ave, Memphis, TN 38152
John J. Duncan, Jr. School of Law, Lincoln Memorial University, 601 W. Summit Hill Dr SW, Knoxville, TN 37902
Southern Adventist University, 4881 Taylor Circle, Collegedale, TN 37315
University of Tennessee-Chattanooga, 615 McCallie Ave, Chattanooga, TN 37403-2598
Union University, 1050 Union University Dr, Jackson, TN 38305-3697
East Tennessee State University, 1276 Gilbreath Dr, Johnson City, TN 37614
University of Tennessee, Knoxville, TN 37996
Middle Tennessee State University, 1301 East Main Street, Murfreesboro, TN 37132
Tennessee State University, 3500 John A. Merritt Blvd, Nashville, TN 37209
Vanderbilt University, 2101 West End Avenue, Nashville, TN 37235
Sewanee: The University of the South, 735 University Avenue, Sewanee, TN 37383
Receiving Your Score
You will receive a score between 120 and 180, and your LSAT results will be mailed to you about three weeks after you take the test. Examples of average LSAT scores accepted by Tennessee law schools include:
| | |
| --- | --- |
| University of Memphis: | 152 |
| University of Tennessee College of Law: | 158 |
| Vanderbilt University Law School: | 166 |
Go to Law School in Tennessee
<!- mfunc search_btn -> <!- /mfunc search_btn ->
Application process
You must now apply to an ABA-accredited law school or the one non-ABA accredited in-state school currently approved by the Board. Tennessee's Board-approved and ADA-accredited law schools are:
Additionally, a complete list of over 200 ABA-accredited law schools throughout the country is available in the American Bar Association's List of ABA-Approved Law Schools.
Credential Assembly Service
Most law schools require that you use the Law School Admission Council's Credential Assembly Service (CAS) at the time you apply for enrollment. The CAS is a centralized database that streamlines the admissions process. You simply gather transcripts, letters of recommendation and the like, and have them sent to CAS. CAS will then compile necessary information into law school reports that they will distribute electronically to the law schools to which you choose to apply.
Course requirements
The Tennessee Board of Law Examiners has set forth certain requirements for approved law school programs.
No correspondence course will be accepted by the Board towards fulfilling your legal education requirement
Must include coursework on:

A  lawyer's professional responsibilities in representing clients, as an officer of the court, and as a public citizen
Property (real and personal)
Fundamental principles of private and public law
Contracts
Nature, basis and role of the law and its institutions
Torts
Legal writing skills
Criminal law (substantive and procedural)
Legal analysis skills
Evidence
Issue recognition             
Civil procedure (US and Tennessee)
Reasoning
Business organizations (agency, corporations, partnerships)
Problem solving
Commercial transactions
Organization
Trusts and estates
Oral and written communications
Domestic relations/personal status
Constitutional law (US and Tennessee)
Restitution and remedies
Conflicts of law
Family law

Must include at least one rigorous writing experience
Online Law Degrees
(For students who choose to focus on a subset of law other than an attorney.)
Internship
Under Tennessee rules, if you have completed at least half of the credits required for law school graduation, you may, with the Tennessee Supreme Court's written approval, provide legal services to and/or appear in court on behalf of any person or entity who cannot afford legal counsel; or on behalf of the state, municipal or county government. This must be as part of an internship/clinical program provided by your law school. You must be working in a legal aid program, serving as an assistant to a District Attorney, Public Defender, the State's Attorney General, state agency counsel, or a county or municipal legal director's office. You will be supervised by a member of the law school's faculty as well as by a licensed lawyer on-site.
Degree Programs
The Tennessee Board of Law Examiners requires that all lawyers in the state have a J.D. degree. You may opt to complete a dual degree program (JD and something else) or a concentration within your JD degree. For example, joint degree programs at Vanderbilt University include:
JD/PhD (Neuroscience)
JD/MBA (Master of Business Administration)
JD/MD (Medicine)
JD/MPP (Master of Public Policy, Education Policy)
JD/PhD (Law and Economics)
JD/MSF (Finance)
Take and Pass the Tennessee State Bar Exam
Once you have completed the first three steps, you are set to apply to take the Tennessee bar exam. It is administered in February and July. Final deadlines to submit application and information for the February exam are Dec. 20; and for the July exam, May 20.
Foreign Law School Graduates
Graduates of foreign law schools may apply to take Tennessee's bar exam. However, your total education must be found by the Board to be substantially equivalent to that of an ABA/Tennessee-approved law school. Your credits must be evaluated on a course-by-course basis by a Credential Evaluation Service that is a member of the National Association of Credential Evaluation Services.
Non-ABA-Approved Law School Graduates
If you graduated from a law school not approved by the ABA, you must be able to prove to the Board that your undergraduate and law school education is equivalent to that required by the Board.
Preparation
You can find free study preparation material for the Uniform Bar Exam (UBE), which has been adopted by the Tennessee Board of Law Examiners, and consists of the Multistate Bar Examination (MBE), Multistate Essay Exam (MEE) and the Multistate Performance Test (MPT), at the National Conference of Bar Examiners website. Other resources to help you prepare to take the Tennessee bar exam include:
Exam content
The Tennessee bar exam is a two-day affair. You will take the six-hour, 200-question multiple choice MBE, the two 90-minute skills-based MPT exams, and answer six 30-minute essay questions on the MEE. Subjects that are covered on the UBE include:
Business associations and organizations
Civil procedure
Conflict of laws
Constitutional law
Contracts
Criminal law and procedure
Evidence
Real property
Remedies and restitution
Torts
Wills and estates
Problem-solving
Legal analysis and reasoning
Factual analysis
Communication
Organization
Recognizing/resolving ethical dilemmas
Application Process
First, you must create a secure NCBE number account at ncbex.org. Complete the NCBE Character and Fitness application at the National Conference of Bar Examiners website. Follow the directions on the website in submitting the application and necessary attachments, as well as payment, to the NCBE.
Next, create a Synergy account with the Tennessee Board of Law Examiners. Complete the new user registration and submit the application online.  After receiving a confirmation email, you may access the Application for First Time Examination online. Complete and submit this online.
Then, return to the Synergy dashboard and click the "details" link. Here, you will be told what required documents you must upload and which you must mail to the TBLE. Necessary documentation includes:
Online application for first time applicants
Upload PDF file of NCBE application completed online
Current, color passport-sized .jpg photo uploaded online
Upload your current resume in PDF format
Have undergraduate transcripts mailed from your school directly to TBLE
Have all law schools you attended mail a Completed Law Degree Verification and Certificate of Dean of Law School form directly to TBLE
If you attended a non-ABA approved law school, have the disclosure form mailed to TBLE
If you are licensed in another U.S. jurisdiction, upload in PDF format certificates of admission and of good standing
If you received foreign legal education, have equivalency evaluation and/or Affidavit of Practice in Foreign Country mailed to TBLE
Submit $575 application fee payable to TBLE via check or money order only. Mail to TBLE, 511 Union St, Suite 525, Nashville, TN 37219. Note your name and NCBE number on the check.
Pass Rates
The Tennessee bar exam is graded as follows:
| | |
| --- | --- |
| MPT: | 12.5% |
| Essays: | 37.5% |
| MBE: | 50% |
It usually takes about six weeks to receive results back from the February bar exam in Tennessee, and nine weeks for the July exam. Results will be mailed to you.
Previous Tennessee bar exam pass rates (as published by Adaptibar) are as follows:
| | |
| --- | --- |
| 2002: | 67% |
| 2003: | 75% |
| 2004: | 77% |
| 2005: | 74% |
| 2006: | 75% |
| 2007: | 71% |
| 2008: | 76% |
| 2009: | 68% |
| 2010: | 70% |
| 2011: | 69% |
Tennessee Law Course
The Tennessee Supreme Court recently adopted a rule requiring that all bar applicants must complete a Tennessee Law Course prior to being admitted to the bar of Tennessee. This course is administered by the TBLE and is offered online. The Tennessee Law Course must be completed within one year of passing the bar exam.
Multistate Professional Responsibility Exam (MPRE)
Within 2 years of taking your first Tennessee bar exam, you must take and pass the Multistate Professional Responsibility Exam (MPRE) with a scaled score of at least 82. You may apply online to take this test, offered four times per year at these Tennessee locations:
University of Tennessee at Knoxville
University of Memphis
Middle Tennessee State University
Belmont University
Vanderbilt University
Admission on Motion
The Tennessee Board of Law Examiners may admit you to the bar without examination (that is, admission on motion) if you are already a licensed attorney in another state or US jurisdiction. You must:
Meet the state's educational requirements
Have actively practiced law in the state in which you are a bar member for five of the past seven years
Show that you have the knowledge, skills, and basic competence
Have passed the bar exam in another state equivalent to Tennessee
Have a certificate of good standing from every state in which you have been a bar member
Registration of In-House Counsel
You may be registered with the Board as in-house counsel if you meet the following qualifications:
Have been admitted to the bar of another US jurisdiction
Maintain an continuous presence there
Are employed as a lawyer by an organization that does not provide legal services
Are in good standing in all jurisdictions in which you are a bar member
As registered in-house counsel, you may provide legal services to your business entity client or its organizational affiliates, only on matters directly related to their work for the entity. You may not appear before a Tennessee court, provide legal services in any other capacity, or hold yourself out to be licensed to practice law in Tennessee. You may, however, provide pro bono legal services through an established non-profit or pro bono legal services program.
You've Been Admitted to the Tennessee Bar
Congratulations – you have finally achieved your goal of becoming a licensed Tennessee lawyer and member of the state's bar! You are automatically a member of the Tennessee Bar Association's Young Lawyers Division (YLD), made up of lawyers under age 36 or with five or fewer years of experience. This group, and the Bar Association as a whole, can assist you in getting started out with your own solo legal practice, finding work with existing practice, or finding legal jobs in business or organizations.
<!- mfunc search_btn -> <!- /mfunc search_btn ->
There are numerous Fortune 500 companies making their homes in Tennessee, and they often need legal help. Some of these include FedEx in Memphis, International Paper in Memphis, HCA Holdings in Nashville, Eastman Chemical in Kingsport, Community Health Systems in Franklin, and Dollar General in Goodlettsville.
Existing law firms across Tennessee that may be hiring new attorneys include corporate lawyers Bone McAllester Norton PLLC in Nashville; general practice firm Batson Nolan PLC in Springfield; employment law lawyers Kramer & Crone Attorneys at Law in Memphis; personal injury firm Morgan & Morgan in Memphis; and business law firm Bond, Botes & Lawson, P.C. in Chattanooga.
Legal specialty certification
The Tennessee Commission on Continuing Legal Education  does not test applicants for certification to become legal specialists in any certain area. It does, however, recognize certifications provided by other approved organizations, such as:
Requirements for maintaining license
Under Tennessee rules, lawyers must complete 12 hours of Continuing Legal Education (CLE) annually, plus three hours of ethics. More information is available through the Tennessee Commission on Continuing Legal Education.
Court Systems in Tennessee
Tennessee's Court System is structured in the following way:
Trial Courts of Limited Jurisdiction: also called local courts, as they are funded at the local level

Courts of General Sessions: exist in all 95 counties in Tennessee, handle preliminary matters in major criminal cases, and may try minor criminal and civil matters
Juvenile Courts: exist in 17 of the state's 31 judicial districts, exclusive jurisdiction over delinquent, neglected, unruly and dependent minors
Municipal Courts: have geographical jurisdiction within their own cities, exist in about 300 Tennessee cities, deal with municipal ordinance violations such as parking or traffic

Trial Courts of General Jurisdiction:

Circuit Courts: courts of general jurisdiction that hear civil and criminal cases, also hear appeals from courts of limited jurisdiction exist in all 31 judicial districts in Tennessee
Chancery Courts: exist in all 31 judicial districts across the state, conduct civil jury trials
Criminal Courts: exist in 13 of Tennessee's 31 judicial districts where the criminal caseload for Circuit Courts is heaviest

Intermediate Appellate Courts:

The Court of Appeals: hears appeals of civil cases from lower courts. Meets in Knoxville, Jackson, and Nashville.
Court of Criminal Appeals: hears appeals of criminal cases, habeas corpus, and Post-Conviction Procedure Act proceedings, civil or criminal contempt from a criminal matter; and extradition cases. Meets in Knoxville, Jackson, and Nashville.

Tennessee Supreme Court: the highest court in Tennessee, hears direct appeals involving state taxes, the constitutionality of laws, and the right to hold/retain public office. Meets in Knoxville, Nashville, and Jackson.
Elective membership organizations
Consider joining a Tennessee organization made up of lawyers within your practice specialty, demographic or interest, such as:
2022 US Bureau of Labor Statistics salary and employment figures for Lawyers reflect national data, not school-specific information. Conditions in your area may vary. Data accessed April 2023.