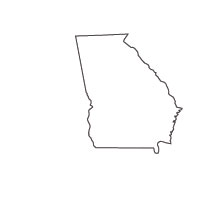 Steps to become a Lawyer/Attorney in Georgia
Follow the step by step process or choose what situation that best describes you:
Law Careers in Georgia
Georgia's lawyers have recently made headlines for their philanthropy. In November 2018, it was announced that a group of 80 Georgia lawyers was donating their legal services, free of charge, to victims of Hurricane Michael. They vowed to help families living in the 20 Georgia counties that were declared federal disaster areas with free legal advice in areas such as employment, insurance, and housing. Other philanthropic endeavors that are participated in by Georgia's lawyers include the Georgia Legal Services Program, designed to provide legal services to those who cannot afford them; Georgia Lawyers for the Arts; State Bar of Georgia Pro Bono Resource Center; and the Georgia Legal Aid Augusta Private Bar Involvement Project. If you would like to find out how to professionally contribute to any or all of these organizations, you must first become a member of the state bar in Georgia.
Get Your Georgia Undergraduate Pre-Law Major
The Office of Bar Admissions of Georgia states that you must have a bachelor's degree from an accredited institution prior to entering law school.  
Accreditation
One of the rules of bar admission of the Office of Bar Admissions of Georgia is that you must have a bachelor's degree from an accredited college or university before you enroll in law school. Your undergraduate institution must be accredited by a national or regional accreditation agency recognized by the U.S. Department of Education.
If your undergraduate degree came from an unaccredited institution, you will still be permitted to take Georgia's bar exam if you pass the College Level Examination Program (CLEP) examinations in the following areas:
General Examination in English Composition (multiple-choice version)
Any two of the following:

General Exam in Humanities
General Exam in Mathematics
General Exam in Natural Sciences
General Exam in Social Sciences and History
Requirements and Standards
One clear path for pre-legal undergraduate education does not exist. Your pre-legal education should encompass the following ideas, skills and knowledge to best prepare you for law school:
Problem solving skills
Analytical skills
Communication skills (both orally and in writing)
Critical reading skills
Listening skills
Research skills
Management skills
Organizational skills
Knowledge of the following areas:

Philosophy
Politics/political theories
History
Social behavior
Human behavior
World cultures and events
Degree Options
There is not one undergraduate degree that is considered to be better than another when it comes to preparing for law school. Majors taken from the above areas are usually the best at readying undergraduate students for the rigors and challenges of the LSAT and of law school.
<!- mfunc feat_school ->
Featured Programs:
Sponsored School(s)
<!- /mfunc feat_school ->
Sponsored Listings
LSAT (Law School Admission Test) in Georgia
Before you will be admitted into any ABA-approved law school, you must pass the LSAT, or Law School Admission Test. The test is offered four times annually at international examination stations.
How to prepare
The Law School Admission Council (LSAC), which sponsors the LSAT, offers students free materials to help prepare to take the LSAT at the LSAT website.  Other options for LSAT preparation in Georgia include:
LSAT Exam Prep Courses in Georgia:
Exam content
Content in three main categories will be presented on the LSAT:
Reading Comprehension:  You must read 500-word passages and answer questions requiring you to comprehend information, make inferences, and grasp the tone of the text. One section will be comparative reading, with two shorter reading passages and questions comparing how the passages relate to each other.  Topics on which the passages will focus include natural sciences, humanities, social sciences, and legal issues.
Analytical Reasoning: Some students refer to these questions as Logic Games. You will be presented with four sets of problems about ordering or grouping items or testing your knowledge of their relationship. You must answer questions based upon logic and analysis.
Logical Thinking: You must read questions and identify the argument presented in each question, as well as any reasoning errors or fallacies.
Application process
Apply online to take the LSAT. You must pay an exam fee of $190 online by credit card. It is offered on Saturdays and Mondays in the months of November, January and March. These centers in Georgia administer the LSAT:
Albany State University, Albany
University of Georgia, Athens
Beulah Heights University, Atlanta
Clark Atlanta University, Atlanta
Georgia State University, Atlanta
Herzing University, Atlanta
Augusta University, Augusta
Paine College, Augusta
University of North Georgia-Cumming
University of North Georgia-Dahlonega
Mercer University, Macon
Life University, Marietta
Clayton State University, Morrow
University of North Georgia-Gainesville
Savannah State University, Savannah
Georgia Southern University, Statesboro
Valdosta State University, Valdosta
Receiving Your Score
Your LSAT score should arrive by mail three weeks after you take the exam. The lowest possible score attainable is 120, and the highest, a 180. The Internet Legal Research Group says that an average LSAT score of students accepted by the law school at the University of Georgia in 2017 was 156; Emory University, it was also 156.
Go to Law School in Georgia
<!- mfunc search_btn -> <!- /mfunc search_btn ->
Application process
You have just achieved the challenge of passing the LSAT and are ready to move onto the next step in your quest to become a Georgia lawyer. The Office of Bar Admissions of Georgia specifies in its rules that you must graduate from a law school certified by the Georgia Board of Bar Examiners and approved/accredited by the American Bar Association (ABA).  
Credential Assembly Service
The LSAC's Credential Assembly Service (CAS) is required for all applicants to ABA-approved law schools. It helps to standardize and centralize your undergraduate academic records for ease when applying to law schools. Register with the CAS online. Pay all required fees, including fees for all law school reports you will need to apply to the law schools of your choice. At the request of each law school to which you apply, the CAS sends your law school report, including biographical information, academic information and transcripts, your LSAT score, and letters of recommendation.
Accreditation
The Georgia Board of Bar Examiners requires that you graduate from an ABA-approved law school (listed in the LSAC Official Guide to ABA-Approved Law Schools) or a Georgia Board of Bar Examiners-approved law school (if graduation occurred before January 1, 1998) prior to sitting for the Georgia bar exam. The ABA-approved school need not be in Georgia– as long as it is ABA-approved, it may be in any state.  
ABA-Accredited Law Schools in Georgia
Georgia Board of Bar Examiners-Approved Law Schools
Atlanta Law School (closed in 1994)
Woodrow Wilson College of Law (closed in 1987)
Online Law Degrees
(For students who choose to focus on a subset of law other than an attorney.)
Foreign Law Schools
Graduates of foreign law schools are not eligible for Georgia bar admission. You may apply for licensure as a Foreign Law Consultant (see in Step 4 below).
Course requirements
Your curriculum in law school will likely include:
Legal writing
Transactional drafting
Advocacy skills
Criminal law & procedure
Civil law & procedure
Contracts
Real property
Torts
Wills/trusts/estates
Electives from which you may choose, such as:

Immigration law
Intellectual property law
Environmental law
International law
Domestic relations
Juvenile law
Consumer law
Before you will be bestowed your Juris Doctor (J.D.) degree, the ABA says that you must be enrolled in law school for a minimum of 24 months and a maximum of 84 months. You will complete at least 83 semester hours of college credit in the pursuit of your degree.
Internship
ABA-approved law schools typically require students to participate in internships or externships. These real-world practical experience situations occur outside of the classroom. They may include pro bono opportunities, researching and writing articles for law journals, working in legal clinics, working in the legislature, or working in private law firms. Your performance will be evaluated on an ongoing basis by on-the-job supervisors and faculty from your law school.
Degree Programs
The Georgia Board of Bar Examiners mandates that you must have a J.D. degree to sit for the bar exam. Other degrees are offered at Georgia law schools, including:  
Juris Master (J.D.) – designed for a business person to understand how the law affects his or her business; does not lead to bar admission
Master of Laws (L.L.M.)- for those who have already graduated with a J.D. or L.L.B. (foreign equivalent) to concentrate in various areas, including:

Public law and regulation
Transactional law
Human rights law
Child policy and law
Law and religion

Doctor of Judicial Science (S.J.D.) – offered to those who already have a first professional law degree (such as J.D.)
Take the Georgia State Bar Exam
Once you have earned your J.D. degree at an ABA-approved law school, you may apply to take the Georgia Bar Exam. Before you may apply, you must receive Certification of Fitness to Practice Law by the Board to Determine Fitness of Bar Applicants.
Certification of Fitness to Practice Law
Complete the Certification of Fitness Application online. Answer all questions honestly, accurately and completely. Upload a copy of your birth certificate, any documentation of six months of consecutive payments on bad loans or unpaid collections, narratives for offenses where required, and driving records/reports from every state (including Georgia) in which you have ever held a driver's license.  Make sure to file the Fitness Application by the filing deadline (usually in December for the following year's July exam and in July for the following year's February exam). Pay the correct filing fee (you will be notified of this as you complete the application).
You must also submit fingerprints through the Georgia Applicant Processing Services (GAPS) program. Begin this process at the GAPS website. You will need a bank cashier's check or money order payable to GCIC.
Once you have received notification from the Board that your Fitness Application has been cleared, you will be notified where to access a Bar Application. You may not submit a Bar Application if your Fitness Application is pending.
Preparation
The Office of Bar Admissions provides sample questions and answers from past bar exams to help you study for the bar exam. Additionally, you may want to utilize the following preparation materials:
Exam content
It will take you two days to complete the Georgia bar exam. The first day is spent on four Georgia essay questions and two MPT questions. The essay questions may revolve around the following subjects:  business organizations, family law, Constitutional law, criminal procedure/law, contracts, evidence, federal procedure and practice, non-monetary remedies, Georgia procedure and practice, torts, property, professional ethics, estates and wills, and Articles 2, 3 and 9 of the Uniform Commercial Code (UCC).
The MPT tests your performance on a task expected of lawyers. You will be given a file and a library and asked to perform two tasks. They will involve analysis, reasoning, problem solving, communication, organization and management.
The second day consists of the MBE, a multiple-choice exam that may include subjects such as contracts, Constitutional law, evidence, criminal law and procedure, torts and real property.
Application Process
Once you receive the bar examination application, you must have official transcripts sent directly from your law school(s) to the Office of Bar Admission. These must be received by January 15 for the February exam, and by June 15 for the July exam.
Pass Rates
For the February 2018 bar exam, the Georgia Board of Bar Examiners reports an overall pass rate of 70.4 percent. Pass rates among first time test takers at ABA-approved law schools in Georgia are as follows:
| | |
| --- | --- |
| Mercer Law School | 66.7% |
| Emory University | 75.0% |
| University of Georgia | 66.7% |
| Georgia State University | 88.0% |
| John Marshall Law School | 24.0% |
| Savannah Law School | 71.4% |
Multistate Professional Responsibility Exam (MPRE)
You must also pass the Multistate Professional Responsibility Exam (MPRE) with a scaled score of 75 or greater before you will be admitted to the Georgia bar.
Admission on Motion Without Examination
If you have already been admitted to the bar in another jurisdiction and are licensed as a lawyer there, you may be eligible for Admission on Motion Without Examination in Georgia. You must meet the following requirements:
Have received an undergraduate degree by a nationally/regionally accredited institution
Have a J.D. from an ABA-approved law school
Have a letter of good standing from each state/jurisdiction in which you are currently a bar member
Have practiced five of the past seven years
Have a letter of good standing from each state/jurisdiction in which you have ever been a bar member
Receive a Certification of Fitness to Practice Law by the Board
Have never taken and failed the Georgia bar exam
Have passed the MPRE with a score of 75 or more
Pass the Georgia Attorneys Examination (includes essay and MPT portions and is one day long).
Foreign Law Consultant
If you meet the following requirements, you may apply for licensure as a foreign law consultant with the Georgia bar:
You are a member in good standing of a recognized legal profession in another country

Must provide a certificate verifying this and letters of recommendation

You have been a member and practiced law for five of the past seven years in that country or elsewhere
You have good moral character/general fitness and receive a Certification of Fitness from the Board
You intend to practice law in Georgia
You provide letters of recommendation from two Georgia bar members
As a foreign law consultant, you will have a limited scope of practice. You may not appear in court as an attorney, prepare real estate transfer or registration documents, prepare wills or trusts, prepare instruments of marital or parental relations, render professional legal advice. You may give professional legal advice regarding matters governing international law, the law of the country in which you were licensed to practice, and the laws of non-US jurisdictions.
Licensing and Admission to the Bar
You will receive your bar scores about 13 weeks after taking the exam. You will also be instructed where and when to present yourself for your bar admission ceremony.
During the year you are admitted to the Georgia bar or within the next calendar year, you must complete a Mandatory Transition into Law Practice Pro­gram. This mandatory mentoring program for newly admitted lawyers also helps you to fulfill the required continuing legal education component.
Now that You've Been Admitted to the Georgia Bar
You've made it! You are finally a licensed lawyer and member of the State Bar of Georgia! As you are setting up your own practice (if that is your choice), consult the resources provided by the Bar Association. These include law practice management resources, the association's Young Lawyers Division, as well as other programs and sections of the association.
As you are searching for career opportunities, you may want to consult some of the more famous law firms throughout Georgia. These include King & Spalding in Atlanta, Rubin Lublin in Norcross, Alston & Bird in Atlanta, The Williamson Law Firm in Alpharetta, Kilpatrick Townsend & Stockton in Atlanta, The Pate Law Firm in Savannah, and Troutman Sanders in Atlanta.
<!- mfunc search_btn -> <!- /mfunc search_btn ->
Companies in Georgia are often in need of legal assistance. Major Georgia companies include Turner Broadcasting in Atlanta, Home Depot in Marietta, World Financial Group in Johns Creek, State Mutual Insurance in Rome, and ImagineAir in Lawrenceville.
The Georgia Labor Market Explorer projects a 12.52 percent increase in employment opportunities for lawyers statewide between 2016 and 2026. This equals a growth of about 1.19 percent annually.   
Legal specialty certification
You may wish to become certified to practice a legal specialization. The National Board of Trial Advocacy provides certification opportunities for qualified lawyers who wish to specialize in civil law, criminal law, family law, social security disability advocacy, and civil trial law advocacy. You will have to pass another examination to become certified.
Requirements for maintaining license
You must complete 12 hours of Mandatory Continuing Legal Education (MCLE) every year to maintain your license to practice law in Georgia. One hour of this MCLE must be in ethics, and one hour must be in professionalism. If you are a trial attorney, you must have three hours of MCLE in trial attorney practice.
Court Systems in Georgia
The Georgia Court System is structured like this:
Elective membership organizations
Think about joining an organization of professional lawyers in Georgia, such as: