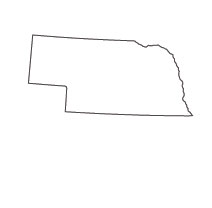 Steps to become a Lawyer/Attorney in Nebraska
Follow the step by step process or choose what situation that best describes you:
Lawyer Job Info in Nebraska
The Bureau of Labor Statistics of the U.S. Department of Labor quotes the average Nebraska lawyer's annual mean salary in May 2022 at $119,310. Minority representation among the legal profession is much lower than among other occupations, according to the U.S. Census Bureau. In 2008, they found that only 9.7 percent of all lawyers in the United States were minorities. The Nebraska State Bar Association and the Nebraska Minority Justice Committee drafted a Call to Action in 2008 to encourage more minorities in Nebraska to pursue the legal profession. They started an LSAT Prep Scholarship Program, Job Shadowing Program, and Nebraska Minority Corporate Counsel Program. A decade later, in 2018, diversity is still at the forefront of the minds of the Nebraska State Bar Association. The 2018 Nebraska Legal Diversity Summit was held on September 7, 2018, in Omaha. Many experts and professionals spoke on various aspects of diversity in Nebraska's legal profession, with topics such as "The Business Case for Diversity," "Engaging Influencers in Your Diversity and Inclusion Efforts," and "Be the Guide! Help Your Diverse Associates with Effective Mentoring." If you would like to pursue a career as a lawyer in Nebraska, please keep reading.
Get Your Nebraska Undergraduate Pre-Law Major
Pre-legal education is required by the Nebraska State Bar Commission for admission to the state's bar. Prior to entering law school, you must receive a bachelor's degree in any subject.  
Accreditation
The Nebraska State Bar Commission and the American Bar Association (ABA) both require that you obtain a bachelor's degree from an accredited undergraduate institution. If the agency that accredits your college/university is listed in U.S. Department of Education database of national and regional accreditation agencies, both the ABA and the Commission should accept the validity of your bachelor's degree.  
Requirements and Standards
Coursework that you should take in your pre-legal undergraduate education is not specified. Some courses, however, help more than others in preparing you for law school. These include business, journalism, political science, history, philosophy, writing, and literature.
Degree Options
Undergraduate majors may be from any area in order to count towards fulfilling your pre-legal undergraduate education requirement. Majors taken from the above-mentioned areas are the most often advised ones for those who intend to attend law school after graduation.
<!- mfunc feat_school ->
Featured Programs:
Sponsored School(s)
<!- /mfunc feat_school ->
Sponsored Listings
LSAT (Law School Admission Test) in Nebraska
The next hurdle you must jump in your attempt to become a Nebraska lawyer is to pass the LSAT (Law School Admission Test). The six-hour standardized test is mandatory for entrance into any of the more than 200 ABA-approved law schools nationwide.  
How to prepare
Free study resources may be found on the LSAT website. Other LSAT preparation materials in Nebraska are:
LSAT Exam Prep Courses in Nebraska:
Exam content
The LSAT takes about three and a half hours to complete. There are four main sections in the LSAT: one Reading Comprehension, two Logical Reasoning, and one Analytical Reasoning. In addition, there is an essay section and an experimental question section, neither of which are scored. The experimental section is unknown to the test-taker, however, and the essay that you write in the essay section will be sent to the law schools to which you apply. You will be allotted 35 minutes to complete each section of the LSAT. You will be scored on the number of correct answers, so there is no penalty for answering incorrectly. This means that you should answer every question, even if you are unsure that the answer you are providing is correct.
Application process
Apply online at the Law School Admission Council (LSAC) website and pay the $190 examination fee there when you create your LSAC.org account. The LSAT is given three times annually, in November, January, and March, on Mondays and Saturdays, at the following Nebraska testing centers:
Chadron State College, Chadron
University of Nebraska-Kearney, Kearney
Union College, Lincoln
University of Nebraska-Lincoln, Lincoln
McCook Community College, McCook
University of Nebraska at Omaha, Omaha
Receiving Your Score
It will take approximately 21 days to receive your LSAT exam score through the mail. The lowest score you could possibly obtain is 120, and the highest, 180. These are the median LSAT scores accepted by Nebraska law schools, according to ABA law school data:
| | |
| --- | --- |
| Creighton University: | 152 |
| University of Nebraska Lincoln: | 156 |
Go to Law School in Nebraska
<!- mfunc search_btn -> <!- /mfunc search_btn ->
Law School Application process in Nebraska
After obtaining your undergraduate education and passing the LSAT, you are now ready to apply to the ABA-approved law schools you select. Graduation from an ABA-accredited law school is a requirement for bar admission in Nebraska. You need not go to a school within the state, however; you are free to apply to any of the over 200 ABA-approved law schools nationwide that are listed in the LSAC Official Guide to ABA-Approved Law Schools.
Credential Assembly Service
It is mandatory that you use the Law School Admission Council's Credential Assembly Service (CAS) as you apply to the ABA-accredited law schools you choose. The CAS helps you to collect and collate all transcripts from undergraduate and graduate institutions that you have attended and received college credit from up to this point. It will also help contact people whom you have asked to write your letters of recommendation for law school entrance, as well as people whom you have asked to give online evaluations of your character and work.  As the CAS compiles all of this important information, it will send it to the law schools to which you choose to apply, and will handle the electronic applications to these law schools for you. The fee for usage of the CAS is $195, payable through your LSAC.org account.
Accreditation
In order to qualify to sit for the Nebraska state bar exam, the Nebraska State Bar Commission requires that your first professional law degree (Juris Doctor (JD) degree) comes from an ABA-accredited law school.
ABA-Accredited Law Schools in Nebraska
There are two ABA-accredited law schools in Nebraska:
Course requirements
These courses are typically found in the curriculum of a Nebraska ABA-approved law school:
Civil procedure
Constitutional law
Contracts
Legal research
Lawyering skills
Legal writing
Property
Torts
Professional responsibility
Business associations
Criminal procedure
Evidence
Trust and estates
Secured transactions
Online Law Degrees
(For students who choose to focus on a subset of law other than an attorney.)
Internship
Your law school may offer or require, that you participate in an internship, externship, or clinical placement as part of your curriculum.  These typically take place off-campus at a real-world site where lawyers work. Goals of internships/externships include teaching students skills necessary to be an effective lawyer, improve your ability to perform these skills, help you to identify your strengths and weaknesses as a practicing lawyer, increase your self-confidence in your abilities, and develop productive working relationships. You will be graded on your experience based on meeting goals expected of you by your supervisor(s), completing the necessary hours of work assigned to you, and evaluating your own experience.
Degree Programs
The Nebraska State Bar Commission requires that you obtain a J.D. degree from an ABA-accredited law school. Some law schools offer other concentrations or dual degrees with the J.D. requirements. These may include:
J.D./M.S. in Information Technology Management
J.D./M.S. in Negotiation and Dispute Resolution
J.D./M.A. in International Relations
Take the Nebraska State Bar Exam
Once you have received your J.D. degree, or if you will receive your degree within 60 days of taking the bar exam, you may sit for the Nebraska bar exam. If you have already taken the Uniform Bar Exam (UBE) in another jurisdiction, your scores will be accepted by the Nebraska State Bar Commission as long as you meet all other requirements for admission.
Non-ABA-approved Law School Graduates
You are not eligible to take the Nebraska bar exam if you graduated from a law school that is not approved by the ABA.
Graduates of Foreign Law Schools
You are not eligible to take the Nebraska bar exam if you graduated from a law school located outside of the United States.
Multistate Professional Responsibility Exam (MPRE)
Before you may sit for the Nebraska state bar exam, you must pass the Multistate Professional Responsibility Exam (MPRE) with a scaled score of 85. This must have been obtained within 18 months of sitting for the Nebraska bar exam. Your scaled score of at least 85 must be on file by November 1 if you plan to take the February bar exam or by April 1 if you plan to take the July bar exam. If not, a $100 late fee will be added to your bar exam application.
Apply here to take the MPRE. It is administered at various times and varied locations throughout Nebraska, which will be revealed to you as you begin your application.
Preparation
You will find free study resources at the National Conference of Bar Examiners website to help you prepare for the Uniform Bar Exam (UBE), which is what Nebraska uses. Study the sections on the Multistate Bar Exam (MBE), Multistate Performance Test (MPT), and the Multistate Essay Exam (MEE). If you wish to take a formal bar review preparation course, options available to you in Nebraska include:
Exam content
It takes two days to complete the Nebraska bar exam. Included will be six Multistate Essay Exam (MEE) questions. Subjects that you may encounter include:
Commercial paper
Agency
Corporations
Conflict of laws
Family law
Partnerships
Federal civil procedure
Sales
Trusts/future interests
Secured transactions
Wills
You will also take the Multistate Bar Exam, 200 multiple-choice questions that may be on any of the following areas:
Contracts/sales
Constitutional law
Criminal law and procedure
Real property
Torts
Evidence
Finally, you will take the Multistate Performance Test (MPT). This skills test analyzes your ability to:
Sort facts and separate them from irrelevant materials
Analyze materials for principles of law
Apply relevant law to the facts to solve a problem
Identify and resolve ethical dilemmas
Communicate well in writing
Complete a lawyering task within a time limit
Application Process
Begin the application process online at the Nebraska Supreme Court Attorney Services Division. If you plan to take the bar exam in February, you must file between September 1 and November 1. If you plan to take it in July, file between Jan 2 and March 1. Application fees must also be paid electronically through the website. Admission by Exam applicants pays $490 if filed on time. An additional fee of $150 is charged if you want to use your own laptop for the exam.
After filing online and making payment, you must gather other documentation to scan and upload into your account (all forms may be accessed here):
Current photo ID
ADA accommodations form if requested for exam
Law School Education Request for Dean's Certification if you are still an enrolled law student
Complete, sign, and date the Background Check Waiver
Oath of Applicant (signed and notarized)
Authorization and Release (signed and notarized)
Two Affidavits to Applicant's Moral Character – completed by others and notarized
Complete two sets of fingerprints. These may be sent electronically from the Nebraska State Patrol or mailed using the directions printed here.
Any other supporting documents (i.e., military service, medical records, etc.) that may be necessary for your situation
Pass Rates
The following are the Nebraska bar exam results reported by the Commission and published by Adaptibar.com, from 2012 through 2016:
| | |
| --- | --- |
| 2012 | 73% |
| 2013 | 74% |
| 2014 | 70% |
| 2015 | 76% |
| 2016 | 77% |
Admission on Motion
If you are already a licensed lawyer in another U.S. jurisdiction, you may be eligible for admission to Nebraska's bar without examination. You must meet the following requirements:
Have actively practiced law for five of the past seven years
Have your J.D. degree from an ABA-approved law school
Passed a bar exam in another jurisdiction equivalent to Nebraska's exam
You must pay a fee of $950 when filing for admission on motion.
Licensing and Admission to the Bar
Expect to receive your Nebraska bar exam results by mail six weeks after you take the exam. If you pass, you will be notified of the time and place of your bar admission ceremony. You must take the oath of admission within 18 months of the announcement by the Supreme Court that you have passed the bar exam.
You've Been Admitted to the Nebraska Bar
Kudos to you for passing the Nebraska bar examination! The Nebraska State Bar Association can help you as you start your career as a lawyer in Nebraska. Nebraska Lawyer Magazine is just one of the many resources available to you as a member of the bar. You may also take advantage of the marketing opportunities, e-counsel technologies, technological resources, and lending library of the Bar Association.
There are many committees within the Bar Association in which you may wish to volunteer your time. The Minority and Justice Committee was created in 2003 to address racial and ethnic bias and discrimination within the Nebraska Bar Association. The Nebraska Lawyers Assistance Program is part of the association that assists lawyers in need. The Rural Practice Initiative was created in 2013 to address the need of clients in small towns. As of 2018, 12 of the 93 counties in Nebraska have no active lawyers.
Nebraska has many law firms in diverse practice areas across the state that may employ lawyers fresh out of law school. Personal injury and bankruptcy law firm Knudsen is located in Lincoln. Full service law firm Baird Holm is in Omaha. Estate planning and family law firm Bianco Stroh is in Omaha. General litigation firm Simmons Olsen is located in Scottsbluff. Personal injury/real estate specialists Parker, Grossart, Bahensky, Beucke, Bowman & Symington LLP are in Kearney.
<!- mfunc search_btn -> <!- /mfunc search_btn ->
Five Fortune 500 companies are headquartered in Omaha and may hire lawyers from time to time. They include Warren Buffett's property and casualty company Berkshire Hathaway, railroad giant Union Pacific, ConAgra Foods, engineering/construction company Peter Kiewit Sons, and Mutual of Omaha Insurance.
Legal specialty certification
Many Nebraska lawyers choose to seek certification in a specialized practice area. This indicates to potential employers and clients that you hold yourself to the highest standards in your area of practice. The American Board of Certification (ABC) provides certification services for Nebraska lawyers who want to specialize in their practice in the areas of consumer and business bankruptcy and creditors' rights.
If you want to become certified to practice in civil pretrial advocacy, social security disability advocacy, family trial law, criminal trial law, or civil trial law, the National Board of Trial Advocacy provides certification services for these specializations.
Requirements for maintaining license
Nebraska lawyers must fulfill Mandatory Continuing Legal Education (MCLE) requirements in order to maintain licensure. You must complete 10 hours of MCLE each year. At least two of those hours must be in ethics or professional responsibility. For more information on MCLE in Nebraska, contact the Nebraska MCLE Commission of the Nebraska Attorney Services Division of the State of Nebraska Judicial Branch.
Court systems
Nebraska's Judicial System is structured as follows:
The 12 judicial districts in Nebraska are:
1st: Clay, Fillmore, Jefferson, Nemaha, Johnson, Nuckolls, Pawnee, Richardson, Thayer, Saline, and Gage Counties
2nd: Sarpy, Cass, and Otoe Counties
3rd: Lancaster County
4th: Douglas County
5th: Boone, Butler, Colfax, Hamilton, Merrick, Nance, Platte, Polk, Saunders, Seward, and York Counties
6th: Burt, Cedar, Dakota, Dixon, Dodge, Thurston, and Washington Counties
7th: Antelope, Cuming, Knox, Madison, Pierce, Stanton, and Wayne Counties
8th: Blaine, Boyd, Brown, Cherry, Custer, Garfield, Greeley, Holt, Howard, Keya Paha, Loup, Rock, Sherman, Valley and Wheeler Counties
9th: Buffalo and Hall Counties
10th: Adams, Franklin, Harlan, Kearney, Phelps and Webster Counties
11th: Arthur, Chase, Dawson, Dundy, Frontier, Furnas, Gosper, Hayes, Hitchcock, Hooker, Keith, Lincoln, Logan, McPherson, Perkins, Red Willow, and Thomas Counties
12th: Banner, Box Butte, Cheyenne, Dawes, Deuel, Garden, Grant, Kimball, Morrill, Scotts Bluff, Sheridan, and Sioux Counties
Elective membership organizations
Here are some other membership associations for Nebraska lawyers that you might consider joining:
2022 US Bureau of Labor Statistics salary and employment figures for Lawyers reflect national data, not school-specific information. Conditions in your area may vary. Data accessed April 2023.