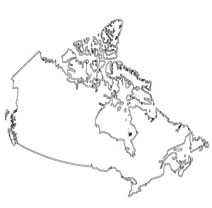 Steps to become a Lawyer/Attorney in Canadian Provinces / Territories
One of the most engaging, lucrative, and respected career paths one can take on is that of an attorney. A rigorously intellectual profession with the power to participate in important decisions, lawyers must complete intensive schooling and testing in order to be entrusted with their immense responsibilities.
If you are a Canadian who is interested in pursuing a career in law, it's important to go in knowing the national requirements for licensure eligibility, as well as the specific stipulations of the province where you intend to practice law.
Indeed, the steps to becoming a lawyer in Canada vary depending on the province in which you reside, so it's imperative to determine the exact qualifications you need to have at the outset of your educational journey. By planning carefully and investing in the right schooling from the start, you'll be able to start a thriving law career in Canada.
This article will lay out all the information you need to pursue a legal education in any of the Canadian provinces, with specific information about academic requirements, testing, certifications, and more. To learn what steps you need to take to launch your dream career, read on.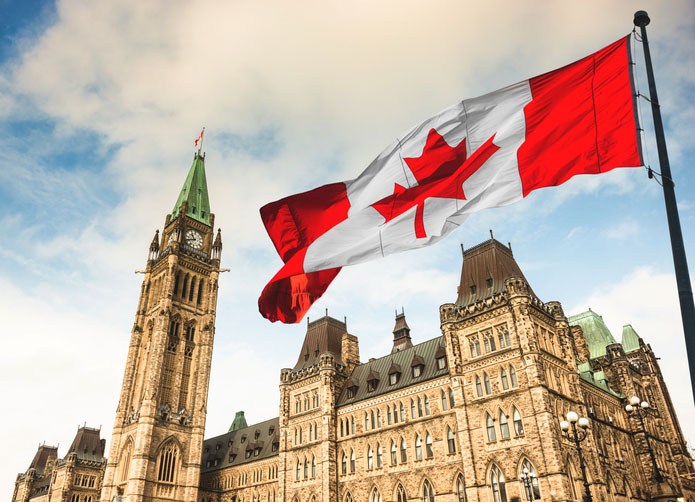 Follow the step by step process or choose what situation that best describes you:
Lawyer Career info in Canada
There are 14 territorial and provincial law societies across Canada responsible for controlling over 120,000 lawyers as of 2019 (as well as 3800 notaries in Quebec and 9000 independent paralegals in the public interest in Ontario). The national coordinating body of Canadian lawyers is The Federation of Law Societies of Canada (FLSC), which is responsible for developing national regulations standards for the legal profession.  
According to its 2019 Statistical Report, the FLSC has compiled the following numbers of active, practicing attorneys in each Canadian province/territory:
British Columbia: 11,656
Alberta: 9,720
Saskatchewan: 2,158
Manitoba: 2,064
Ontario: 42,359
Baneau du Quebec: 25,766
Chamber des Notaires du Quebec: 3,498
New Brunswick: 1,326
Nova Scotia: 2,017
Prince Edward Island: 244
Newfoundland & Labrador: 753
Yukon: 316
Northwest Territories: 397
Nunavut: n/a
If your ambition is to join their ranks and become a lawyer in Canada, keep reading.
Get Your Canadian Undergraduate Pre-Law Major
Most Canadian law schools require that you have a bachelor's degree or have completed 90 credit hours (three years) towards a bachelor's degree, prior to entering law school. Check the LSAC Official Guide to Canadian Law Schools for your chosen school's admission policies regarding undergraduate education.
Accreditation
Because Canadian education is regulated on a provincial level, there are no national accreditation bodies for Canadian colleges and universities. Government organizations recognize certain colleges and universities within their jurisdiction. There are certain national associations that establish quality standards and regulate colleges and universities, including:
If your undergraduate institution is accredited by one of the above-mentioned organizations, you should be assured that Canadian law schools would accept your undergraduate education as valid.
Requirements and Standards
Again, each Canadian law school has its own requirements and standards regarding the undergraduate education you must complete before applying to law school. Most have credit requirements, while others may require certain courses to be taken. Check with your chosen law school's policies for more information.
Degree Options
A Bachelor of Arts (BA) or Bachelor of Science (BS) in any field (or acceptable work towards such a degree) is usually sufficient for entry into a Canadian law school. Check with the individual law school that you are interested in attending for its policies.  
<!- mfunc feat_school ->
Featured Programs:
Sponsored School(s)
<!- /mfunc feat_school ->
Sponsored Listings
LSAT (Law School Admission Test) in Canada
You must pass the LSAT, or Law School Admission Test, before you will be accepted into any LSAC-member Canadian law school. This standardized entrance test is given four times annually.
How to prepare
You can access free study materials, such as practice tests and sample questions and answers, at the LSAT website. Other preparation material for the LSAT in Canada includes:
LSAT Exam Prep Courses in Canada:
Exam content
There are three key areas tested on the LSAT:
Reading Comprehension– Long, complex passages resembling information you will encounter in law school and in the law profession are presented. You must answer questions based upon your ability to understand, make inferences, and draw conclusions from these passages.
Analytical Reasoning– Your abilities to see relationships and draw conclusions are tested here.
Logical Reasoning– You must identify the strengths and weaknesses in given arguments in this section of the LSAT.
Although not scored as part of the LSAT, you must also produce a writing sample on a given topic. This will be sent to the law schools to which you apply for their review.
Application process
Applications for the LSAT are taken online. The LSAT is given on Mondays and Saturdays in November, January, March, June and July. Examination centers across Canada include:
Alberta:

Bow Valley College, Calgary
University of Calgary, Calgary
University of Alberta, Edmonton
Grande Prairie Regional College, Grande Prairie
Burman University, Lacombe
University of Lethbridge, Lethbridge

British Columbia:

British Columbia Institute of Technology, Burnaby
North Island College, Courtenay
Thompson Rivers University, Kamloops
University of British Columbia-Okanagan, Kelowna
Vancouver Island University, Nanaimo
Ashton Testing Services LTD, Vancouver
University of British Columbia, Vancouver
Camosun College-Lansdowne Campus, Victoria
University of Victoria, Victoria

Manitoba:

Assiniboine Community College, Brandon
Brandon University, Brandon
Canad Inns Destination Centre Fort Garry, Winnipeg

New Brunswick:

University of New Brunswick, Fredericton
Mount Allison University, Sackville

Newfoundland/Labrador:

Memorial University of Newfoundland – Grenfell Campus, Corner Brook
Memorial University of Newfoundland, Saint John's

Nova Scotia:

St. Francis Xavier University, Antigonish
Dalhousie University, Halifax
Cape Breton University, Sydney

Nunavut:

Law Society of Nunavut, Iqaluit

Ontario:

Loyalist College, Belleville
Saint Lawrence College, Cornwall
Queen's College, Etobicoke
McMaster University, Hamilton
KLC College, Kingston
Queen's University, Kingston
Saint Lawrence College, Kingston
University of Western Ontario, London
Dewey College, Mississauga
Niagara College, Niagara-on-the-Lake
Algonquin College, Ottawa
Saint Paul University, Ottawa
University of Ottawa, Ottawa
Trent University, Peterborough
Algoma University, Sault Ste Marie
Cambrian College, Sudbury
Lakehead University, Thunder Bay
Father John Redmond Catholic Secondary School, Toronto
Humber Institute of Technical and Advanced Learning, Toronto
Madonna Catholic Secondary School, Toronto
St. Basil-the-Great College School, Toronto
University of Toronto, Toronto
Wilfred Laurier University, Waterloo
University of Windsor Faculty of Law, Windsor
University of Windsor, Windsor

Prince Edward Island:

University of Prince Edward Island, Charlottetown

Quebec:

McGill University, Montreal

Saskatchewan:

University of Regina, Regina
University of Saskatchewan, Saskatoon

Yukon:

Yukon College, Whitehorse
Receiving Your Score
Your LSAT score, which will be between 120 and 180, will be mailed to you three weeks after the date of the exam.
Go to Law School in Canada
The next step in the process of becoming a Canadian lawyer is to go to law school. View the LSAC Official Guide to Canadian Law Schools for application procedures for the law school in which you intend to apply for admission. There are 24 law schools in Canada, each of which offers a professional law degree in one or both of Canada's law systems.  
Two legal traditions exist in Canada: French civil law, dominant in Quebec; and English common law, dominant in all other provinces and territories.
If you intend to practice law in Quebec, you must graduate from a Quebec law school. If you intend to practice in an English common law jurisdiction in Canada, you must graduate from one of the common-law schools in the other provinces/territories. Canada has mobility agreements among the provinces/territories that allow lawyers licensed in one common-law jurisdiction to practice in another common-law jurisdiction.
Application process
Ontario Law Schools
If you are applying to any law school in Ontario, you must apply online through Ontario Universities Application Centre. Instructions will be given on what is needed, such as undergraduate transcripts, letters of recommendation, community involvement, personal statement, and LSAT scores, when you apply.
Law Schools in Other Provinces
Each law school has its own admission policies and requirements. Check with your individual law school for its expectations.
Accreditation
The Law Society of Ontario
The Law Society of Ontario requires that you graduate from a law school approved by Convocation in order for your law education to be provincially recognized. All schools listed under "Law Schools in Canada" below are approved by Convocation.
Barreau du Québec
The Barreau du Quebec requires that you graduate from a French civil law school in order to become a licensed lawyer in Quebec. Approved law schools offering French civil law degrees include:
All other law societies
Other provincial law societies require that you graduate from a Canadian common-law university. All schools below except McGill University are common-law schools.
Law Schools in Canada
Law schools in Canada offering English common law degrees include:
Alberta:
British Columbia:
Manitoba:
New Brunswick:
Newfoundland:
Northwest Territories:
Nova Scotia:
Nunavut:
Ontario:
Prince Edward Island:
Quebec:
Saskatchewan:
Yukon:
Two law schools in Canada outside of Quebec also offer French civil law degrees:
Online Law Degrees
(For students who choose to focus on a subset of law other than an attorney.)
Foreign law schools
If you attend a foreign law school and wish to become a Canadian lawyer, your education must be approved by the National Committee on Accreditation (NCA). You must submit your qualifications and experience in law to the NCA. The NCA will then determine what, if any, further coursework you must complete at an approved Canadian law school prior to licensure as a lawyer in your province. You may also be asked to complete examinations in order to qualify for licensure. If you qualify, you will be issued a Certificate of Qualification, which you may use to seek entry to your province's law society.
Degree Programs
You must complete a Bachelor of Laws (L.L.B.) program or Juris Doctor (J.D.) program in order to qualify for bar membership in any Canadian province or territory. This generally takes three years to complete.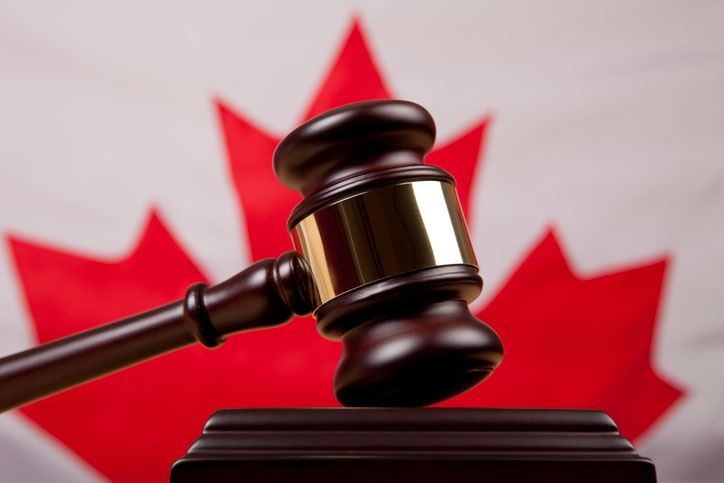 Complete Your Province's Bar Admission Course and Articling
The next step in becoming a Canadian lawyer in all provinces is to complete your province's Bar Admission Course. This differs a bit from one province to the next, as you will see below.
Ontario requires applicants to complete the Barrister Licensing Examination and the Solicitor Licensing Examination. Both are self-study, open-book exams. The Barrister Examination tests your knowledge of Practice Management Issues; Litigation Process; Alternative Dispute Resolution; Problem/Issue Identification, Analysis and Assessment; Establishing and Maintaining the Barrister-Client Relationship; Ethical and Professional Responsibilities; and Knowledge of Ontario law, Federal legislation and Case Law. The Solicitor Examination tests your knowledge of Ontario, Federal and Case law, along with all policies, procedures and forms; Ethical and Professional Responsibility; Establishing and Maintaining the Solicitor-Client Relationship; Practice Management; and Fulfilling the Retainer. Each exam takes seven hours to complete and can be done online. Check out this video for more information on the licensing exams for Ontario.
After finishing this step, you must complete Experiential Training. This may be through a Law Practice Program or Articling Program. The Articling Program involves a 10-month placement with a principal (licensed lawyer) who must approve of your work. The Law Practice Program involves a four-month training course and four-month work placement.
Additionally, you must satisfy the Good Character Requirement under the Law Society Act. This simply means that you must answer questions about your character by completing an application.
Once you have completed all of these steps, you will be called to the Bar of Ontario. Calls are held every September and January in Toronto and June in London, Ottawa, and Toronto. There, you will be conferred with the degree of Barrister-at-Law, receive a Court Certificate of Qualification, and will be sworn in and enrolled.
You must complete the Law Society Admission Program, a 12-month program that includes:
Completion of nine months of articling in a law firm or other legal workplace. You must obtain your own articling position before applying to the Law Society Admission Program, and work full-time continuously for at least nine months
Completion of a 10-week Professional Legal Training Course (PLTC). This course covers legal practice and procedure, legal skills, ethics, and practice management. Classes are held at the Law Society in Vancouver and at Camosun College in Victoria.
Passing two qualification examinations covering the PLTC Practice Material, which includes:

Civil litigation
Criminal procedure
Family law
Commercial law
Company law
Estates
Practice Management
Professional responsibility
Real estate
Wills
Ethics
After completing these requirements, you will receive a package from the Law Society including an application for call and admission, plus membership options and fees due. You must be presented formally to the court in a call and admission ceremony, where you must take the barristers and solicitor's oath before you will be eligible to practice law in British Columbia.
To become a Student-at-Law, you must complete the Law Society of Alberta Admission Program. This entails completing the Centre for Professional Legal Education (CPLED) course and a clerkship/ articling period.
The CPLED program is shared by Alberta, Manitoba and Saskatchewan. It is based on a Competency Profile, or skills and competencies needed by new lawyers. You are evaluated on these competencies before you pass the course:
Lawyering skills
Practice and management skills
Ethics and professionalism
Legal knowledge
The Articling Program usually consists of a 12-month work period (or reduced to five months if you have already completed a clerkship with the courts). You work for a principal during this period. You and the principal must complete an Evaluation Certificate and submit it to the Law Society within six months of completing the Articling Program.
Before completing your CPLED and Articling Program, you must schedule your Bar Call at the Court of Queen's Bench in Calgary or Edmonton, or at the Provincial Court of Alberta (for Bar Admissions south of Red Deer) or the Provincial Court of Alberta (for bar admissions in Red Deer, Edmonton, and northern Alberta). Your Bar Call date must be scheduled for at least 30 days after your completed enrolment application and fees are received in the Law Society of Alberta's Calgary office. When the Court House has confirmed your Bar Call date, submit a Notification of Call Ceremony and Membership Information Form. You will be instructed as to fees and documentation necessary to submit prior to bar admission.
If you want to become a Manitoba lawyer, after law school you must complete the Law Society of Manitoba's Pre-Call Education Program. This involves the Manitoba CPLED Program and an Articling period. The CPLED program includes both face-to-face and online classes in:
Drafting Wills
Drafting Contracts
Drafting Pleadings
Oral Advocacy
Legal Research and Writing
Written Advice and Advocacy
Negotiations
Practice Management
The Articling Program consists of 52 weeks working full-time for a principal. You will work under the supervision of a lawyer approved as a principal by the Law Society of Manitoba.
After completing all requirements, you will be instructed to submit the proper application and fees for your ball call. The Law Society will arrange for your call ceremony. Once your bar call date is confirmed, you must submit an Application to Commence Active Practice and attend the scheduled call ceremony before you can practice as a Manitoba lawyer.
You must complete the CPLED Bar Admissions Program and a 12-month Articling Period prior to becoming a lawyer in Saskatchewan. First, apply to become a Student-at-Law. Next, secure an articling position, in which you will work for 12 months under a principal (licensed lawyer in Saskatchewan). Then, complete the CPLED Bar Admissions Program, focusing on the following competencies: Drafting Wills, Legal Research and Writing, Practice Management, Interviewing and Advising, Written Advice and Advocacy, Drafting Litigation Pleadings, Drafting Contracts, Negotiation, Oral Advocacy, and Ethics and Professionalism. Classes are conducted through online and face-to-face modules. You are required to complete Assignments and Competency Evaluations during the program.
After completing these requirements, you must apply to become a Saskatchewan lawyer. This involves signing the Law Society Roll at the Regina Law Society office and paying fees. Your Application for Admission as a Lawyer must be submitted and approved before appointments to sign the roll are made. Formal presentation ceremonies to introduce newly admitted lawyers to the Court are conducted in the fall.
The Bar Admissions process of the Nova Scotia Barristers Society involves completing a Skills Course and year of Articling, and a Bar Examination. The Skills Course covers Practice Management Skills (online); Interviewing, Negotiation and Litigation Skills (in-person at the Society offices in Halifax); Legal Writing Skills (online) and Legal Drafting Skills (online).
You must complete 12 months of Articling simultaneously. This experiential learning program involves working as a clerk for a lawyer. You must find your own articling position and complete the application. Read the Articling Handbook for more information.
You must then take a two-day essay format Bar Examination, testing your knowledge and skills in:
Administrative law
Aboriginal law
Business organizations
Constitutional law
Commercial transactions
Criminal law
Contracts
Evidence
Professional responsibility
Family law
Torts
Real estate law
Wills and probate
Trial procedure
Once you are eligible for bar admission, you will be called by the Nova Scotia Barristers' Society for membership. Admission ceremonies occur throughout the year.
After finishing your law school training period of three years and obtaining an undergraduate degree in Quebec civil law from one of the recognized universities (see Step 3 above), you must work at the Quebec Bar School (Ecole du Barreau de Quebec), gaining professional training and practice, for four months. Then you are placed in a Work Placement (Articling Period) for six months. Next, you must take an examination in spoken and written French set by the Office de la Langue Francaise. Finally, you may make an application to the Quebec Bar for membership.
Once your law school education is completed, you must complete the Law Society's Admission Program. This consists of:
After completing all the above requirements, you may petition the Society for admission as a Barrister and Solicitor. You will take the oath of office at an Admission Ceremony in Fredericton.
Before enrolling in the Law Society of Prince Edward Islands' mandatory Articling Clerk program, you must complete the following courses in law school:
Civil procedure
Canadian Constitutional law
Criminal law
Contracts
Property Law
Ethics and Professional Responsibility
Torts
And four of the following seven courses:
Commercial law
Criminal procedure
Evidence
Corporate law
Wills/trusts
Family law
Administrative law
The Articling Program is a 12-month program in which you work as a clerk under the supervision of a Principal (a lawyer with at least five years of bar experience). You must secure your own position.
<!- mfunc search_btn -> <!- /mfunc search_btn ->
You must then complete a Bar Admission Course, consisting of a two-week in –person course in Charlottetown in the fall. It includes information on practice and substantive law that is specific to PEI and practical lawyering skills.
Once you have completed the Bar Admission Course and articling period, you are eligible for admission as a member of the Law Society and to take the oaths of office in a court ceremony. You will then be a lawyer who may practice in Prince Edward Island.
Admission to the Law Society of Newfoundland and Labrador consists of an Articling Period and Bar Admissions Course. Before beginning this process, you must complete the law school courses listed above in the Prince Edward Island section.
After being admitted as a Student-at-Law, you must complete the Articling Period, working as a clerk for a principal. Contact the Law Society for more details on applying for this program.
The Bar Admission Course lasts seven weeks and is offered in October and November only. It is a concentrated program focusing on Civil Procedure, Criminal Law, Family Law, Administrative Law, Corporate Law, Commercial Law, Real Estate & Wills. You will also be taking Bar Admission Examinations during this time.
After fulfilling these requirements, you will be eligible for membership in the Law Society of Newfoundland and Labrador and to legally practice law in the provinces.
After completing your law school education, apply for Student-at-Law status with the Law Society of Yukon. You will then complete a 12-month term of Articling and a Bar Admissions Course and Examinations. You may, during your term of Articles, appear and act as counsel in a Yukon Territorial Court, a Yukon Supreme Court, and any Yukon Court in approved areas under the supervision of a Principal. During this period, you must also attend the Bar Admissions Course and pass all examinations. Once these requirements are completed, you may apply for admission to the Law Society of Yukon and work in the territory as a licensed lawyer.
Under the Legal Profession Act of the Northwest Territories and of Nunavut, you must apply to become a Student-at-Law after finishing law school. Once you are a Student-at-Law, you will serve 12 months of service in articles of clerkship approved by the Society to a member. This member may be a judge of the Northwest Territories/Nunavut Court of Justice; a Judge of the Supreme Court of Canada, the Federal Court of Canada or of a superior court of a province or territory; or a barrister and solicitor who does not live in Northwest Territories/Nunavut but is an active member in good standing and has practiced law for at least five years.
Then, you must take the CPLED Bar Admissions Course and pass the Bar Admissions Examination. Finally, you will be eligible for membership in the Law Society of the Northwest Territories and/or of the Law Society of Nunavut.
How different is Canadian law from U.S. law?
If you are a lawyer who holds dual citizenship, or if you are looking into the possibility of moving to Canada to practice law, you may be wondering how different the legal frameworks are in the two different countries. (If you're curious about transferring your license from one country to the other, take a look at our FAQs below.)
While there are many similarities between the Canadian and American legal systems, there are also significant differences between the two, largely due to their diverging governing structures.
Both Canada and the U.S. based their legal systems off of British common law, which means that many of their core premises are similar. However, Canada is a constitutional monarchy and parliamentary democracy, while the U.S. is a federal republic. This means that the head of state of Canada is technically the British monarchy, with the prime minister not bearing the official distinction of Head of State (unlike the U.S. President).
One of the key ways that Canada and the United States differ in their legal frameworks is the jurisdiction of their federal governments. Most provinces in Canada follow common law, which holds across the country. (The exception to this is Quebec, which has unique policies and procedures not addressed here.) The United States, meanwhile, gives more extensive freedoms to states, meaning rights and regulations can vary more dramatically regionally.
There are many other ways that these two government systems diverge from one another, from criminal justice systems to constitutional rights provided to their citizens. However, the two legal systems are nevertheless thought to be among the most similar in the world, sharing significant portions of their foundational framework and deriving from the same original model. For this reason, if you are a lawyer with American training who is seeking to move North, with diligent studying and good resources, you should be able to master the Canadian legal system as well.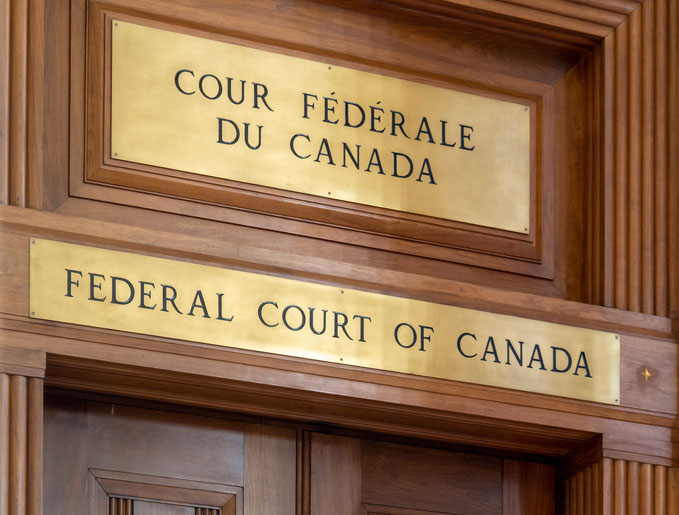 FAQs
Can Canadian lawyers transfer their licensing between provinces?
Yes, it is possible to transfer your license from one province to another. However, this tends to require some work to meet the regulatory needs of the province to which you are moving. This can include proof of good standing from your current province, demonstrating the required number of years of practice experience, and fulfilling any additional educational or examination requirements that may be specific to the target province.
What is the typical cost of a Canadian law education?
The cost of a Canadian law education can vary dramatically from one school to the next, so it is worth doing diligent research to determine the exact cost of whatever school is of most interest to you. Some estimates speculate that the average cost of Canadian law school is around $20,000 per year, though this is subject to variation.
Is the Canadian LSAT the same as the United States LSAT?
Yes. The LSAT is a single test administered around the world by the Law School Admission Council (LSAC). It typically does not cover specific laws or policies, instead focusing on analytical skills and reading comprehension, which translate across countries with different legal systems.
I am a licensed lawyer in the United States. Can I transfer my license so that I can practice in Canada?
It is indeed possible for American lawyers to move to Canada and continue to practice there, and an American law degree is likely to fulfill the educational requirements for becoming a lawyer in Canada. However, receiving licensing can be an involved process. First and foremost, it is important to determine the exact requirements of the province where you intend to move, as licensing standards can vary considerably from one province to the next.
Further, American lawyers who wish to receive Canadian licensing typically have to complete board exams which are designed to measure your knowledge of Canadian law. This can require considerable preparation and studying, as you will be versing yourself in a different legal system than the one in which you are trained.
While this all certainly amounts to a large amount of work, the upshot is that with the right planning and preparation, it is indeed possible to receive a Canadian lawyer license if you are already a licensed attorney in the United States.