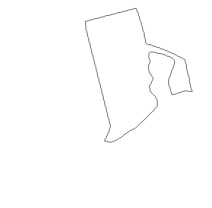 Steps to become a Lawyer/Attorney in Rhode Island
Follow the step by step process or choose what situation that best describes you:
Law Careers in Rhode Island
According to Rhode Island Wage Information, in 2018 the average lawyer in the state earned an hourly salary of $51.26, translating to an annual salary of $106,620. For the period from 2016 to 2026, it is estimated that Rhode Island will add 1927 total jobs for lawyers, with 825 due to job exits and 898 because of job transfers. It seems that the future is bright for those who plan to study law in Rhode Island in the next decade. If you are one of those who aspire to become a Rhode Island lawyer, the information that follows should help you along the way.
Get Your Rhode Island Undergrad Pre-Law Major
The Rhode Island Board of Bar Examiners does not require that you go to undergraduate school prior to entering law school. However, it does require that you graduate from an American Bar Association (ABA) accredited law institution, and all ABA-accredited law institutions mandate that you have at least a bachelor's degree before entering law school.
Accreditation
All ABA-accredited law schools will check your undergraduate transcripts when you apply, to make sure that your bachelor's degree came from an accredited school. The college or university you attended as an undergraduate must be accredited by an accreditation agency recognized by the U.S. Department of Education.
Requirements and Standards
You do not have any course requirements or standards to fulfill in undergraduate school, other than to take interesting, challenging courses and obtain a good grade point average. Some courses that you take as an undergraduate may help you later on in law school. These include philosophy, psychology, history, communications, criminal justice, business, and political science.
Degree Options
ABA-accredited law schools will check your transcript to make sure that you received at least a Bachelor of Arts (BA) or Bachelor of Science (BS) from an accredited college or university. The major you choose is entirely up to you.
<!- mfunc feat_school ->
Featured Programs:
Sponsored School(s)
<!- /mfunc feat_school ->
Sponsored Listings
Law School Admission Test in Rhode Island
The next step on your pathway to becoming a Rhode Island lawyer is to pass the entrance test necessary for admittance into all law schools: the LSAT, or Law School Admission Test. It is offered four times yearly across the nation and takes six hours to complete.  
How to prepare
Practice tests and sample questions and answers can be found for free at the LSAT website and are quite helpful in preparing to take this momentous exam. Other resources in Rhode Island that may help you prepare for the LSAT, but are not necessarily free, include:
LSAT Exam Prep Courses in Rhode Island:
Exam content
The four sections on the LSAT include:
Logical Reasoning (Part I) – You are given 35 minutes to complete an average of 25 questions. Your ability to use logic to determine the best answers from a selection of multiple choices is tested here. You must make assumptions, determine the strengths and weaknesses of arguments, and otherwise use logic to determine the best answer.
Logical Reasoning (Part II) – You are given 35 minutes to complete an average of 25 questions, in the same manner, and format as the first Logical Reasoning section.
Analytical (Games) – Also a 35-minute section, the Analytical, or Games, section averages 22 questions. You are given a situation and a set of conditions, and you must draw conclusions from that information.
Reading Comprehension – Another 35-minute section that contains four passages with an average of seven questions per passage. Questions may have to do with the content or main idea of the passage, or about the reasoning found in the passage.
Writing – This 30-minute section is not scored, but requires you to write an essay on a given topic. Although the section does not figure into your total LSAT score, the writing sample will be submitted to all of the law schools to which you apply, to give them a better idea of your communication skills.
You will also encounter an "experimental" ungraded section, but you will not be able to tell which section it is. This section is used by the Law School Admission Council (LSAC), sponsors of the test, to "try out" new questions. As you will have no way of knowing which section is experimental, treat each section as if it counts toward your LSAT score.
Application process
The LSAC requires that you apply with them online to take the LSAT. You must also pay the $190 exam fee at this time. The LSAT is offered in November, January, March and June, on Mondays and Saturdays, at the following Rhode Island testing locations:  
University of Rhode Island, 35 Campus Avenue, Kingston, RI 02881
Rhode Island College, 600 Mount Pleasant Ave, Providence, RI 02908
Community College of Rhode Island, 400 East Ave, Warwick, RI 02886-1807
Receiving Your Score
You will receive between a 120 and a 180 on the LSAT, and your scores are mailed to you three weeks post-test. Per ABA law school data, the one ABA-approved school located in Rhode Island, Roger Williams University School of Law, averages a median LSAT score of 148 from new applicants for admission.
Go to Law School in Rhode Island
Featured Law School:
SPONSORED

Campus Locations: online
Programs: Online Hybrid Juris Doctor: ABA-approved JD program
<!- mfunc search_btn -> <!- /mfunc search_btn ->
Application process for Law School in RI
After passing the LSAT, you are ready to apply to the ABA-accredited law schools you select. The Rhode Island Board of Bar Examiners requires that you graduate from an ABA-accredited law school anywhere in the United States – it need not be within the state of Rhode Island. There are over 200 ABA-accredited law schools nationwide. You can find them in the LSAC Official Guide to ABA-Approved Law Schools.
Credential Assembly Service
While each law school has its own requirements for admission, if you are applying to any ABA-accredited law school nationwide, you are required to use the Law School Admission Council's Credential Assembly Service (CAS). When you registered with the LSAC to take the LSAT, you created an LSAC account. Simply go online to your LSAC account to get started. The CAS helps you to gather all transcripts from all institutions you have attended up to this point, as well as letters of recommendation, evaluations of your work, and other necessary documentation for applying to law school. The CAS will compile all of this information into up to five law school reports, which they will then send to the law schools to which you choose to apply. The LSAC charges $195 for you to use this service.
Accreditation
The Rhode Island Board of Bar Examiners mandates that you must graduate with a law degree from an ABA-accredited law school if you wish to take the state's bar exam. Exceptions are made for graduates of foreign law schools and if you are already licensed elsewhere as an attorney. These exceptions will be explored later, in Step 4.
ABA-Accredited Law Schools in Rhode Island
The only ABA-accredited law school within Rhode Island's borders is:
Course requirements
Rhode Island law school students, and those of any ABA-approved law school anywhere in the United States, typically take the following types of courses:
Legal methods
Torts
Contracts
Civil procedure and law
Criminal procedure and law
Property
Professional Responsibility
Constitutional law
Evidence
Electives (which may be chosen from courses such as corporate law, trial advocacy, intellectual property law, international law, etc).
Online Law Degrees
(For students who choose to focus on a subset of law other than an attorney.)
Internship
Most ABA-accredited law schools also require students to complete an internship. This gives you the opportunity to combine what you have learned in the classroom with real-life practical legal work experience. Your school may offer various types of internships, from in-house legal clinics assisting the indigent to judicial clerkships, to public interest internships, to working in a private law firm.
Degree Programs
You must have a Juris Doctor (JD) degree (or foreign equivalent) to sit for the Rhode Island bar examination. Your school may offer additional academic opportunities for law students, such as dual degrees or concentrations. Check with your law school for its offerings.
Take the Rhode Island State Bar Exam
Once you have graduated from an ABA-approved law school with your JD degree, you are ready to apply to take the Rhode Island bar exam. You may not take the Rhode Island bar exam if you have failed it, or another state's bar exam, more than five times.
Non-ABA-accredited Law School Graduates
The only non-ABA-approved law school graduates accepted to take Rhode Island's bar exam are those who graduated from foreign law schools (see below) or those already licensed as an attorney elsewhere (in some cases – see below). If you graduated from a non-ABA-accredited law school in the US, you are not eligible to take the state's bar exam.
Graduates of Foreign Law School
If you graduated from a law school outside of the United States, you may need to take additional education at an ABA-approved law school before you are allowed to sit for Rhode Island's bar exam. Your foreign law degree must also be approved by the dean of an ABA-approved law school, who must certify that your degree is equivalent to that of an ABA-approved law school.
Preparation
Beginning with the February 2019 administration, Rhode Island will be administering the Uniform Bar Exam (UBE). You can find much free information to help you prepare for the Rhode Island bar exam at the National Conference of Bar Examiners website. In particular, sections on the Multistate Bar Examination (MBE), Multistate Performance Test (MPT) and the Multistate Essay Examination (MEE) should be studied. Other options to help you prepare for the Rhode Island bar exam include:
Exam content
The Rhode Island Bar Exam consists of the MBE, MPT and MEE.
The MPT is two performance items, each 90 minutes in length. It will test your skills in sorting facts and separating relevant from irrelevant; analyzing case materials and applying laws; applying law to facts; and finding and resolving ethical dilemmas. It also tests your communication skills in writing.
The MEE is six essay questions, each 30 minutes long. Questions may cover: business associations, corporations and LLCs, federal civil procedure, conflict of laws, Constitutional law, contracts, criminal law/procedure, evidence, family law, real property, secured transactions, torts, trusts and estates.
The MBE is 200 multiple choice questions on subjects such as: civil procedure, Constitutional law, contracts, criminal law/procedure, evidence, real property, torts
Application Process
The Rhode Island Judiciary requires that you file your application to take the bar exam online. First you must file the NCBE's application to the Bar of Rhode Island, and then file the Petition for Admission to the Rhode Island Bar. You will also need:
If you have any questions as you are filing your application, email ribarexam@courts.ri.gov.
Pass Rates
It takes approximately ten weeks to receive your Rhode Island bar exam scores. Overall pass rates from prior Rhode Island Bar Exam administration, per Adaptibar.com, include:
| | |
| --- | --- |
| 2016: | 58% |
| 2015: | 63% |
| 2014: | 73% |
| 2013: | 71% |
| 2012: | 78% |
| 2011: | 69% |
| 2010: | 74% |
Multistate Professional Responsibility Exam (MPRE)
You must also pass the Multistate Professional Responsibility Exam (MPRE) within two years of passing the Rhode Island bar exam before Rhode Island bar admission will occur. You may apply online with the NCBE to take this test.
Attorneys' Exam
If you are already licensed as a lawyer in another US jurisdiction, and you have been actively practicing law full-time for five of the past ten years, you may qualify for the Rhode Island Attorneys' Exam (also known as the Modified Bar Exam). You may be a graduate of a non-ABA approved law school if you have the proper amount of experience and still take the exam. It consists of three Rhode Island essay questions, one MPT question, and 6 MEE questions. You need not take the MPRE. For more information on applying for this exam, visit the Attorney Admission on Examination page.
Non- Resident Attorneys
If you are licensed as an attorney in another US jurisdiction, you can request permission to appear in Rhode Island courts for up to three times in a five-year period without being licensed in Rhode Island. This is called pro hac vice admission.
If you are licensed as a lawyer in another US jurisdiction and employed by a corporation/business entity at an office in Rhode Island, you may register with the Rhode Island Supreme Court as "in- house counsel." This allows you to practice law in Rhode Island only on behalf of that business entity. You may not appear before state courts, state agencies, or municipalities in contested cases unless you are admitted pro hac vice.
Licensing and Admission to the Bar
Once you have passed the Rhode Island bar exam, you will be notified of the details of your bar admission ceremony.
You've Been Admitted to the Rhode Island Bar
Great job! You are now licensed to practice law in the state of Rhode Island! Rhode Island has a Unified State Bar, meaning that membership in the Rhode Island Bar Association is mandatory to practice law. You will find that your membership has many benefits, including access to their online law library, an attorney-to-attorney information center, lawyer referral services, and much more.
Where will you work now that you have been admitted to the Rhode Island bar? You could open your own law practice, join an existing law firm, or look for work as legal counsel within a company. Existing law firms throughout Rhode Island with recognizable names include business law firm Blais Cunningham & Crowe Chester, LLP in Pawtucket; multi-practice litigators Chisholm, Chisholm & Kilpatrick LTD in Providence; general practice attorneys D'Ellena Law Offices in East Greenwich; family and employment law specialists Hoopis & Hoopis in Warwick; and the Law Offices of David B. Hathaway, bankruptcy law specialist, in Exeter and Warwick.
<!- mfunc search_btn -> <!- /mfunc search_btn ->
As of 2018, four Fortune 500 companies make their home in Rhode Island and may need legal help from time to time. They include pharmacy giant CVS in Woonsocket, aerospace/defense company Textron in Providence, United Natural Foods in Providence, and Citizens Financial Group in Providence.  
Legal specialty certification
The Rhode Island Supreme Court licenses all lawyers in the general practice of law. It does not offer licensing or certification services for lawyers who wish to specialize in a field of law.  However, specializations are available within certain areas of the law if you possess the proper knowledge, experience, and skill. The National Board of Trial Advocacy offers certification services for lawyers who wish to work in trial advocacy, social security disability, and civil pretrial advocacy. If interested, contact them at (508) 384-6565.
Requirements for maintaining license
In order to keep your law license active, you must complete a certain number of Mandatory Continuing Legal Education (MCLE) credit hours per year. The Rhode Island Bar Association requires that all lawyers complete at least 10 hours MCLE annually, with at least two of those hours in ethics courses. For more information, contact the CLE department of the Bar Association at (401) 421-5740 or cle@ribar.com.
Court Systems in Rhode Island
The Rhode Island Judiciary state court system consists of the following courts: 
Elective membership organizations
Consider joining an elective membership association for lawyers representing your practice or specialty, a cause in which you are interested, or a demographic trait, such as: