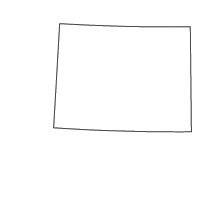 Steps to become a Lawyer/Attorney in Wyoming
Follow the step by step process or choose what situation that best describes you:
Lawyer Job Info in Wyoming
The Wyoming Labor Market's Occupational Projections from 2016 to 2026 estimate a 4.2 percent increase in job opportunities for lawyers in the state during that time. The American Bar Association says that as of 2022, there were 1,704 practicing lawyers in Wyoming. The Bureau of Labor Statistics (BLS) of the US Department of Labor (DOL) states that in May 2022, the average lawyer in Wyoming earned a mean annual salary of $88,570. Clearly, there could not be a better time than right now to plan to become a lawyer in Wyoming. If this is your aspiration, read on.
Get Your Wyoming Undergraduate Pre-Law Major
You are not, by law, required to obtain an undergraduate education prior to applying to law school, under the Rules & Procedures Governing Admission to the Practice of Law in Wyoming. However, the American Bar Association (ABA), which accredits law schools across the country, does require that you obtain at least a bachelor's degree prior to applying to an ABA-accredited law school.
Accreditation
The undergraduate institution from which you get your bachelor's degree must be accredited. The accreditation agency of your college or university should be listed with the U.S. Department of Education.
Requirements and Standards
You need not take any specific courses or coursework tracks while in undergraduate school, as there are no such mandates placed on undergraduate education by the ABA. You may wish to take certain types of courses to prepare you for law schools, such as government, criminal justice, political science, history, communications, business, and economics.
Degree Options
The only requirement of the ABA regarding your undergraduate education is that you obtain a Bachelor of Arts (BA) or Bachelor of Science (BS) degree. The major may be in any area that interests or challenges you.
<!- mfunc feat_school ->
Featured Programs:
Sponsored School(s)
<!- /mfunc feat_school ->
Sponsored Listings
LSAT (Law School Admission Test) in Wyoming
You must pass the LSAT, or Law School Admission Test, before any ABA-accredited law school will accept you as a student. It is offered five times annually at examination centers across the United States.
How to prepare
Find free study guides at the LSAT website. Other options in Wyoming to help you ready yourself to take the LSAT include:
LSAT Exam Prep Courses in Wyoming:
Exam content
The LSAT is a paper-based, standardized multiple-choice test of your reading and reasoning abilities. There are three types of questions, split into five 35-minute sections:
Analytical reasoning – you will encounter one section of about 25 questions
Logical reasoning – you will encounter two sections, each of about 25 questions in length
Reading comprehension – you will encounter one section of about 27 questions
There is also an experimental section, an additional 35-minute section that is a repeat of one of the above question type sections. You will not be able to tell which section is experimental, so give your best effort on each and every section of the LSAT.
The writing sample in the LSAT is also not scored but will be sent to law schools when you apply. Admissions personnel at these law schools will review your writing sample to judge your written communication abilities.
Application process
Apply online with the Law School Admission Council (LSAC) to take the LSAT. It is given five times each year: November, January, March, June and July, on Mondays and Saturdays. Centers in Wyoming administering the LSAT include:
University of Wyoming, 1000 E. University Ave., Laramie, WY 82071
Central Wyoming College, 2660 Peck Avenue, Riverton, WY 82501
Receiving Your Score
Expect to score between 120 and 180 on the LSAT. You will receive your scores by mail approximately 21 days after taking the exam. Examples of average LSAT scores of new admittees to ABA-approved law schools in Wyoming include:
| | |
| --- | --- |
| University of Wyoming College of Law: | 151 |
Go to Law School in Wyoming
<!- mfunc search_btn -> <!- /mfunc search_btn ->
Wyoming Law School Application Process
You must graduate from an ABA-accredited law school anywhere in the United States, under Wyoming's Rules & Procedures Governing Bar Admission. A complete listing of such schools may be found in the LSAC Official Guide to ABA-Approved Law Schools.
Credential Assembly Service
All who apply to any ABA-accredited law school are required to use the Law School Admission Council's Credential Assembly Service (CAS). The CAS is a great asset to students applying to law school, as it streamlines the process and helps you collect all transcripts, recommendation letters, and other documentation necessary to apply to law school. The CAS will prepare up to five law school reports and submit them along with your electronic applications electronically to the law schools you choose.
ABA-Accredited Law Schools in Wyoming
One law school in Wyoming is accredited by the ABA:
Course requirements
The following courses should be covered in any ABA-accredited law school's curriculum:
Evidence
Torts
Contracts
Civil law and procedure
Criminal law and procedure
Constitutional law
Wills, trusts, and estates
Real and personal property
Online Law Degrees
(For students who choose to focus on a subset of law other than an attorney.)
Internship
Your law school may provide you with the opportunity for experiential learning. If so, take advantage of this great opportunity. You will gain knowledge and skills outside of the classroom while applying the knowledge and skills you have already learned in the classroom. Settings for experiential learning programs include legal services, government agencies, private law offices, and the courts.
Degree Programs
You must obtain a Juris Doctor (JD) degree under Wyoming bar rules. Other programs that combine a JD with another degree may be available at your law school such as:
JD/MA in Engineering
JD/Masters of Business Administration
JD/Masters of Public Administration
Take the Wyoming State Bar Exam
You have your JD degree from an ABA-accredited law school and are now ready to take the Wyoming bar exam. If you have failed four Wyoming bar exams, however, you must wait for 35 months before taking it again.
Non-ABA Approved Law School Graduates
Even if you have already been admitted to practice law in another state, you are not eligible to take the Wyoming bar exam or be admitted to the bar unless your law degree is from an ABA-accredited law school.
Graduates of Foreign Law School
Foreign law school graduates are not eligible to take the Wyoming bar exam.
Preparation
As Wyoming administers the Uniform Bar Exam (UBE), the National Conference of Bar Examiners website offers free study information on its three portions: the Multistate Essay Exam (MEE), the Multistate Performance Test (MPT), and the Multistate Bar Examination (MBE). Other options to help you prepare for Wyoming's bar exam include:
Exam content
The Wyoming Bar Exam is given on a Wednesday and Thursday in February and July. On Wednesday, you will take the Multistate Bar Exam (MBE), 200 multiple-choice questions on the following topics:
Contracts
Constitutional law
Evidence
Criminal law
Real property
Torts
On Thursday, you will take the Wyoming essay exam, 10 Wyoming-specific essay questions. Subject areas may include:
Administrative Law
Business Organization
Civil Procedure
Commercial Paper
Contracts
Criminal Law and Procedure
Domestic Relations
Evidence
Mortgages
Oil and Gas
Property
Secured Transactions
Torts
Trusts and Estates
Water Law
Application Process
Fill out the Petition and Application for Admission to the Wyoming State Bar by Examination. The deadline to file the application for the July exam is April 15, and for the February exam, Nov 15 of the previous year. There are no late filing deadlines. Along with your application:
Enclose an examination fee of $600 via check or money order to the Clerk of the Wyoming Supreme Court
Request a NCBE Character and Fitness Report online at the NCBE website. Print the completed application, make a copy, and send that copy (send with this application)
Send the proper fee made payable to the NCBE for the character report (send with this application)
Send a fee of $85 if you plan to use your own laptop for the examination
Attach an original executed Authorization and Release form
Attach a photocopy (color) of your current driver's license/passport-style photo of yourself
Have the Dean of your law school send a Dean's Certificate directly to the Wyoming Supreme Court verifying that you have graduated from an ABA-approved law school
Mail all the above to Clerk of the Wyoming Supreme Court, 2301 Capitol Avenue Cheyenne, WY 82001.
Wyoming Bar Pass Rates
Expect to receive your Wyoming bar exam scores eight to ten weeks after taking the exam.
Prior Wyoming bar exam results published by Adaptibar.com are:
| | |
| --- | --- |
| 2015: | 74% |
| 2014: | 72% |
| 2013: | 81% |
| 2012: | 53% |
Multistate Professional Responsibility Exam (MPRE)
You must also take and pass the Multistate Professional Responsibility Exam (MPRE) with a scaled score of 75 or greater within three years of passing the bar exam. You must apply online with the NCBE to take this test.
Admission on Motion
Admission on Motion is only available for those who are licensed to practice law in another jurisdiction that would allow a Wyoming attorney admission without requiring them to take any additional exam (including the MPRE). If the jurisdiction in which you are licensed does not allow admission on motion or requires those applying for admission on motion to take their bar exam and/or the MPRE, you must take Wyoming's bar exam. To even be considered for admission on motion, you must have practice law for at least 300 hours per year for five of the past seven years.
Rule 9 Admission
Rule 9 Admission allows professors of the University of Wyoming Law School to apply for bar admission without examination.
Licensing and Admission to the Bar
If you pass the bar examination, you will be given instructions on the time, place, and date of your bar admission ceremony, after which time you will be an officially licensed Wyoming attorney and member of the Wyoming State Bar.
You've Been Admitted to the Wyoming Bar
Congratulations on being admitted to the Wyoming State Bar! As a new admittee, you must complete the State Bar's four-hour professionalism course within twelve months of admission.
Benefits of bar membership include the privilege of using Casemaker, the online legal research tool; LawPay, the credit card processing service for lawyers; ESQSites123.com, a way for small and solo practitioner lawyers to build an inexpensive website; the Wyoming Law Review; various practice sections dedicated to legal specializations; free notary services and much more.
If you choose to join an existing Wyoming law firm, options abound across the state. They include trial practice firm Robert P. Schuster, P.C. in Jackson Hole; trial firm Burg Simpson in Cody; administrative lawyers Hirst Applegate in Cheyenne; personal injury lawyers Dixon & Dixon, LLP in Casper; and the criminal law firm of Dallas Laird Law Attorney in Casper.
<!- mfunc search_btn -> <!- /mfunc search_btn ->
Although no Fortune 500 companies are headquartered in Wyoming, many companies headquartered in the state may be in need of legal counsel. These include finance/insurance/real estate company Galen LLC in Cheyenne; chemical company Ciner Resources in Green River; worldwide defense contractor Quick Services LLC in Cheyenne; engineering firm The Industrial Company in Casper; Blacktooth Brewing Company in Sheridan; and Dominos Pizza Headquarters in Casper.
Legal specialty certification
Wyoming Rules allow lawyers to state/imply that you have been certified as a specialist if the certification organization has been approved by the Wyoming State Bar. Although no mechanism for approving certification organizations has yet been put into place by the Bar, the Bar does recognize certifications in Business Bankruptcy, Civil Trial Advocacy, Consumer Bankruptcy, Creditors' Rights, Criminal Law Trial Advocacy, DUI Defense, Elder Law, Estate Planning Law, Family Law Trial Advocacy, Juvenile Law – Child Welfare, Legal Professional Liability, Medical Professional Liability, and Social Security Disability.
Requirements for maintaining license
In order to maintain your law license in Wyoming, you must complete 15 hours of continuing legal education (CLE) each year. This must include one hour of ethics courses. For more information, consult the Rules for Continuing Legal Education of Members of the Wyoming State Bar.
Court Systems in Wyoming
The Wyoming Court System is structured like this:
Elective membership organizations
As a new Wyoming lawyer, you should also consider joining another elective membership organization to increase your professionalism and marketing abilities such as:
2022 US Bureau of Labor Statistics salary and employment figures for Lawyers reflect national data, not school-specific information. Conditions in your area may vary. Data accessed April 2023.