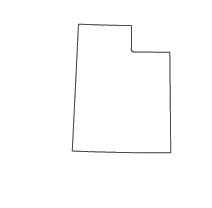 Steps to become a Lawyer/Attorney in Utah
Follow the step by step process or choose what situation that best describes you:
Law Careers in Utah
TheThe Utah State Bar is made up of many different types of lawyers, according to information provided by members for its 2014 Survey of New Attorneys. Of the new attorneys surveyed, 94.1 percent were active members of the Utah State Bar, while 27.9 percent were also active members of the California State Bar. The majority (35.3 percent) of respondents worked in small firms made up of two to ten attorneys. The top two law schools that survey takers were graduates of were the University of Utah and Brigham Young University.  If you think becoming a Utah lawyer is a goal you wish to strive for, read on.
Get Your Utah Undergraduate Pre-Law Major
The Utah State Bar Office of Bar Admissions does not require any pre-legal undergraduate education. But, if you wish to attend an ABA-accredited law institution as the regulations of the Office stipulate, you must have a bachelor's degree prior to applying for enrollment.
Accreditation
Before any ABA-accredited law school will allow you to enroll, it will check to make sure that your undergraduate degree is from an accredited college or university. If your school is accredited by a recognized agency listed with the U.S. Department of Education, such as a national or regional accreditation organization, most ABA-approved law schools will accept your undergraduate education.
Requirements and Standards
There are no prerequisites on undergraduate courses that you must take prior to entering law school. Some undergraduate courses, like criminal justice, philosophy, government, political science, and communications, may help you more than others once you get to law school.
What are the Degree Options?
As long as you have a Bachelor of Science (BS) or Bachelor of Arts (BA) from an accredited college or university, ABA-accredited law schools will accept your education as valid. You need not have a bachelor's degree in any certain field.
<!- mfunc feat_school ->
Featured Programs:
Sponsored School(s)
<!- /mfunc feat_school ->
Sponsored Listings
LSAT (Law School Admission Test) in Utah
The next phase of your quest to become a Utah lawyer is to pass the LSAT (Law School Admission Test). It is given multiple times annually at testing centers across the United States.
How to prepare
Free study aids are available at the LSAT website and will greatly help you in preparing to take this important test. Other study resources for the LSAT in Utah are:
LSAT Exam Prep Courses in Utah:
Exam content
The Law School Admission Council (LSAC) administers the LSAT, as a standardized test necessary to be admitted to all LSAC member /ABA-approved law schools. There are five 35-minute long sections of multiple-choice questions in this half-day test. Four of the five sections count towards your overall LSAT score. There is one reading comprehension section, one section in analytical reasoning, and two sections in logical reasoning. A fifth section repeats one of the above sections and is experimental and unscored, but you will not be able to tell which is the unscored section. You must also complete a writing sample at the time you take the LSAT. This is not included as part of your overall LSAT score but is sent to law schools to which you apply.
Application process
The LSAC requires that you apply online to take the LSAT. It is administered in November, January, March, June and July, on Saturdays and Mondays, at the following examination centers throughout Utah:  
Southern Utah University, Cedar City
Utah State University, Logan
Weber State University, Ogden
Dixie State University, St. George
Brigham Young University, Provo
University of Utah, Salt Lake City
Receiving Your Score
About three weeks after you take the exam, you should receive your LSAT score by mail. It will fall in the range from 120 to 180. ABA-approved law schools in Utah typically accept students with the following median LSAT scores:
| | |
| --- | --- |
| Brigham Young University – J. Reuben Clark Law School: | 161 |
| University of Utah S.J. Quinney College of Law: | 158 |
Go to Law School in Utah
<!- mfunc search_btn -> <!- /mfunc search_btn ->
College Application process
The tertiary step in your expedition to develop into a Utah lawyer is to attend an approved law school. Utah requires that you attend a law school approved by the American Bar Association (ABA). There are a few exceptions, which will be noted in Step 4. You do not have to attend law school in Utah–as long as it is ABA accredited, you may select any of the over than 200 ABA-accredited law schools listed in the LSAC Official Guide to ABA-Approved Law Schools.
Credential Assembly Service
All candidates for enrollment to law school must first register with the LSAC's Credential Assembly Service (CAS). CAS requires that you have all of your official transcripts from all schools attended (undergraduate and graduate) sent directly to them. They will also help you to collect letters of recommendation and other necessary documentation that law schools ask for when you apply. The CAS will compile all of your data into a concise but complete law school report to send to the schools to which you apply. They will produce up to five such reports for you.
Accreditation
The Utah State Bar Office of Bar Admissions requires that the law school from which you receive your first professional law degree is approved, which means that it must be accredited by the American Bar Association (ABA). Foreign law school graduates may be excepted from this rule, which will be explained later in Step 4.
ABA-Accredited Law Schools in Utah
Two law schools in Utah are ABA accredited:
Course requirements
The Utah State Bar Office of Bar Admissions expects that you will complete the following foundational law coursework while in an ABA-approved law school:
Constitutional law
Civil procedure and law
Criminal procedure and law
Legal ethics
Evidence
Online Law Degrees
(For students who choose to focus on a subset of law other than an attorney.)
Internship
Most law schools also require that you complete some sort of practical work experience during your law school years. Each school's mandates on this are different. In your clinical program, you may be exposed to law clinics where you work with real cases, off-campus law offices in which you assist real-life attorneys, governmental agencies in which you work in a legal capacity, or other real-life situations in which lawyers in Utah might find themselves. Your practical work will be graded by a member of your law school's faculty as well as by an on-site supervisor.
Degree Programs
You must obtain your first professional law degree, a Juris Doctor (JD) (also known as a Doctor of Jurisprudence) before taking the Utah bar exam. Your school may offer other options in addition to the JD, including concentrations and dual degrees. Check with your school for its opportunities in this area. For example, the University of Utah offers:
JD/MBA Dual Degree
JD/MPA Dual Degree
JD/MPP Dual Degree
JD/MSW Dual Degree
Global JD Program
Take the Utah State Bar Exam
After obtaining your law degree, and if you are at least 21 years of age, you are eligible to take the Utah bar examination. If you have not yet completed all requirements for your degree, but will complete them prior to taking the exam, you may still apply to take the exam. You must file a certificate of law school graduation with the Bar by 30 days before the bar exam. The Utah State Bar requires all applicants to thoroughly read the Rules Governing Bar Admissions prior to applying to take the bar exam.
Residency Requirement
While Utah does not have a residency requirement per se, you must be able to prove that you are a legal United States resident prior to taking the bar exam.
Non-ABA Approved Law School Graduates
Under certain circumstances, the Bar may approve graduates of non-ABA approved law schools to take the bar exam on a case-by-case basis. Additional education may be required to be completed prior to taking the exam.
Graduates of Foreign Law Schools
If you are a graduate of a foreign law school, you must meet the following requirements prior to taking the Utah bar exam:
Have graduated from a foreign law school in a country where the principles of English common law form the basis of jurisprudence
Be at least 21 years of age
Have been admitted to practice law in an English common law foreign jurisdiction
Have actively practiced law there for at least two years
Within 24 consecutive months, have completed 24 semester hours of credit at an ABA-approved law school, with a grade of C or better, in a core or survey course in:

Constitutional law
Civil procedure
Criminal law or procedure
Legal ethics
Evidence

Be of good moral character
Have passed the Multistate Professional Responsibility Exam (MPRE) (see below)
Preparation
Utah administers the Uniform Bar Exam (UBE). The National Conference of Bar Examiners website offers information to help you prepare for its parts: the Multistate Bar Examination (MBE), the Multistate Performance Test (MPT) and the Multistate Essay Exam (MEE). Other preparation resources for the Utah bar exam include:
Exam content
The Utah Bar Exam includes the MPT, the MBE and the MEE.
The MEE consists of six 30-minute essay questions on the following subjects:
Business Associations
Corporations and LLCs
Civil Procedure
Conflict of Laws
Constitutional Law
Contracts
Criminal Law and Procedure
Evidence
Family Law
Real Property
Secured Transactions (includes Articles 1 and 9 of Uniform Commercial Code)
Torts
Trusts and Estates
The MPT is allotted one and a half hours per question. It consists of performing a lawyer's task and involves skills such as problem solving, analyzing facts, legal analysis, reasoning, written communication, organizing and managing a legal task, and recognizing and resolving ethical dilemmas.
The MBE asks 200 multiple-choice questions on the following legal areas:
Contracts
Criminal Law
Evidence
Real Property
Torts
Constitutional Law
Application Process
The first step in applying to take the Utah bar exam is to register online with the Bar. You will then be instructed to complete the Application for Admission online and upload any required supplementary documentation.
File by Oct 1 for the February exam and March 1 for the July exam
Application fees are $550 for student applicants. An additional $150 is charged if you wish to use your own laptop for the exam.
Make sure to answer all questions, even if the question does not apply to you – simply answer "none" if this is the case.
If any documents need to be mailed in lieu of uploading, send them to Utah State Bar Admissions, 645 South 200 East, Salt Lake City, UT 84111.
Pass Rates for Utah Bar
It generally takes about eight weeks to receive your Utah bar exam scores by mail after you take the exam. According to AmeriBar, the following are the results of previous Utah bar exams:
| | |
| --- | --- |
| July 2016: | 80% |
| Feb 2016: | 73% |
| July 2015: | 77% |
| Feb 2015: | 85% |
| July 2014: | 87% |
| Feb 2014: | 86% |
Multistate Professional Responsibility Exam (MPRE)
Within 2 years of taking the Utah bar exam, you must pass the Multistate Professional Responsibility Exam (MPRE) with a scaled score of at least 86. You must apply online with the NCBE to take this test, offered four times annually in locations throughout Utah. 
Admission on Motion
If you are already a licensed attorney elsewhere, you may be eligible for Admission by Motion Through Reciprocity (without taking the Utah bar exam). You must meet these conditions:
Have been admitted by exam to the bar in another US jurisdiction that allows reciprocal admission of Utah attorneys and are a member in good standing (consult this list)
Be at least age 21
Hold a JD from an ABA-approved law school
Passed the MPRE with a score of at least 86
Have actively practiced law in that jurisdiction for five of the past seven years
Be of good moral character
Applications for admission by motion can be submitted at any time throughout the year. They take three months to process. You must submit the application with a fee of $850. Apply online through the Utah State Bar.
Attorney Application to Take Utah Bar Exam
If you meet the above qualifications but have only practiced for four of the past five years, you must take the Utah Bar Exam. The fee for this is $850. You must apply online.
Licensing and Admission to the Bar
Once you pass the Utah bar exam, you will be notified of the time, place, and date of your bar admission ceremony. Licensing ceremonies are held twice yearly, in May and October. You must take an oath and sign the roll of attorneys maintained by the clerk of the Supreme Court. This must be completed within 18 months of filing your Application for Admission to the Bar.
You've Been Admitted to the Utah Bar
Wow- you've done it! You are now a licensed lawyer and member of the Utah State Bar! As a new admittee, you must complete a mandatory New Lawyer Training Program (NLTP) within your first year of practice. This program pairs new lawyers with more experienced lawyers for individual, personal guidance in learning lawyering skills, judgment, professionalism, ethics and civility necessary to practice in a competent manner. Through the NLTP, you will learn to build developmental networks and long-term mentoring relationships that will help you throughout your career as a Utah lawyer.
Your mentor can help you in making a decision about where you want to work. You might decide to start your own practice, begin a practice with a colleague, or join an established legal firm. Firms across Utah with well-respected names include divorce attorneys Pearson Butler Law Firm in South Jordan, criminal justice attorneys The Zabriskie Law Firm in Provo, and personal injury attorneys Driggs, Bills & Day in Salt Lake City.
<!- mfunc search_btn -> <!- /mfunc search_btn ->
As a Utah lawyer, you may also opt to work for a for-profit or non-profit company. Many non-profit organizations exist across the state that may need legal assistance from time to time. They include Special Olympics Utah in Salt Lake City; Utah Association for Justice in Salt Lake City; Prevent Child Abuse Utah in Ogden; International Rescue Committee in Salt Lake City; and the National Center on Shaken Baby Syndrome in Farmington.
Legal specialty certification
As a Utah lawyer, you may choose to specialize in various areas of the law. Under Utah Rules, you must become certified as a specialist by an organization that has been accredited by the ABA before advertising yourself as such. ABA-approved certification organizations include:  
Requirements for maintaining license
The Utah State Bar CLE (Continuing Legal Education) Department requires all lawyers to complete 24 hours of CLE every two years. This must include two hours of ethics and one hour of professionalism. Your New Lawyer Training Program satisfies the first year's CLE requirement. For more information email cle@utahbar.org.
Court Systems in Utah
Utah State Courts are organized like this:
Elective membership organizations
Here are a few other membership associations for Utah attorneys with which you might wish to associate yourself: