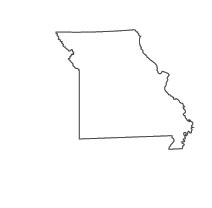 Steps to become a Lawyer/Attorney in Missouri
Follow the step by step process or choose what situation that best describes you:
Law Careers in Missouri
The Bureau of Labor Statistics reports that the mean annual salary earned by a Missouri lawyer in May 2022 was $138,680. Lawyers working in certain parts of the state earned more than average. For example, lawyers practicing in the Kansas City area earned an average of $145,930 annually. Those in the St. Louis area earned an average annual wage of $142,150. Missouri has over 24,369 actively practicing lawyers, according to the American Bar Association. If you wish to count yourself among that number, read on.
Get Your Missouri Undergraduate Pre-Law Major
The Missouri Board of Law Examiners (MBLE) does not require that you complete any specific pre-legal undergraduate education in your quest to become a Missouri lawyer. However, if you intend to apply to American Bar Association-accredited law schools, which is a requirement of the MBLE, you must have a minimum of a bachelor's degree in any subject prior to the law school entrance.
Accreditation
ABA-accredited law schools require that you obtain your bachelor's degree from a college or university that is accredited by a recognized agency. If the accreditation agency is listed in the U.S. Department of Education accreditation database, most ABA-accredited law schools will accept your undergraduate education.
Requirements and Standards
You need not take any specific courses in your undergraduate education, under ABA rules. The only requirement is that you have a bachelor's degree. However, certain courses that you take during your undergraduate education may assist you in your legal education. Philosophy, critical thinking, logic, technical writing, business, political science, history, and criminal justice are all recommended coursework for those who plan to attend law school post-graduation.
Degree Options
Most ABA-accredited law schools will accept a Bachelor of Arts (B.A.) or Bachelor of Science (B.S.) degree in any major as proof of your undergraduate education. While majors are not mandated, recommended undergraduate majors for those who intend to attend law school after graduation include philosophy, history, political science, business, economics, and criminal justice.
<!- mfunc feat_school ->
Featured Programs:
Sponsored School(s)
<!- /mfunc feat_school ->
Sponsored Listings
LSAT (Law School Admission Test) in Missouri
Passing the LSAT, or Law School Admission Test, is the next milestone you must attain in achieving your goal of becoming a lawyer in Missouri.  Admission into an ABA-accredited law school is dependent upon many things, including your LSAT score.
How to prepare
Free study aids, such as sample questions and answers and practice exams, are available for you to use on the LSAT website when preparing for the test. Other preparation resources for those taking the LSAT in Missouri are:
LSAT Exam Prep Courses in Missouri:
Exam content
You will be tested on your knowledge and skills in Reading Comprehension, Logical Reasoning, Analytical Reasoning, and must also produce a non-scored writing sample (that will be sent to the law schools to which you apply).  Some examples of sample reasoning types of LSAT questions, provided by Peterson's, follow:
Logical Reasoning:  When pregnant lab rats are administered caffeine equal to the amount a human would consume through drinking six cups of coffee each day, there is an increase in the incidence of birth defects. When asked if the government would require warning labels on products containing caffeine, a government spokesperson said that it would not because if these findings were to be proven false in the future, the government would lose its reliability.
Which of the following is most strongly suggested by the government's statement above?

(A) A warning that applies to a small population is inappropriate.
(B) Very few people drink as many as six cups of coffee a day.
(C) There are doubts about the conclusive nature of studies on animals.
(D) Studies on rats provide little data about human birth defects.
(E) The seriousness of birth defects involving caffeine is not clear.
Buses 9, 10, and 11 make one trip per day. These buses are the only ones that riders H, I, J, K, L, M, and N use to get to work.

Neither L nor N takes bus 9 on a day when I do.
N does not take bus 10 on a day when K does.
When H and M take the same bus, it is always bus 11.
J always takes bus 11.

Traveling together to work, I, J, and N could take which of the same buses on a given day?

(A) 9 only
(B) 10 only
(C) 11 only
(D) 10 and 11 only
(E) 9, 10, and 11
Application process
Applications to take the LSAT are accepted online, where you may also pay the $190 examination fee charged by the Law School Admission Council (LSAC). The LSAT may be taken in November, January, and March at the following Missouri examination centers:
Southeast Missouri State University, Cape Girardeau
University of Missouri-Columbia, Columbia
Lincoln University, Jefferson City
Missouri Southern State University, Joplin
University of Missouri-Kansas City, Kansas City
Truman State University, Kirksville
Missouri State University, Springfield
Saint Louis University, Saint Louis
University of Central Missouri, Warrensburg
Receiving Your Score
Expect to receive your LSAT score by mail about three weeks after you take the exam. The lowest possible score you can get is 120 and the highest, 180. Examples of average LSAT scores accepted by Missouri law schools are:
| | |
| --- | --- |
| Washington University: | 167 |
| University of Missouri-Columbia: | 157 |
| University of Missouri-Kansas City: | 152 |
| St. Louis University: | 155 |
Go to Law School in Missouri
<!- mfunc search_btn -> <!- /mfunc search_btn ->
Application process
After passing the LSAT, you are ready to apply to the ABA-approved law schools of your choice in the United States. The MBLE does not require that you attend an ABA-approved law school in Missouri. As long as the school is ABA-approved, it may be located anywhere within the United States. You may select any of the more than 200 ABA-approved law schools listed in the LSAC Official Guide to ABA-Approved Law Schools.
Credential Assembly Service
Using the Law School Admission Council's Credential Assembly Service (CAS) is required when applying for enrollment at any ABA-accredited law school. The CAS helps you gather transcripts from all institutions attended, contact persons who will write your letters of recommendation, and contact persons who will give online evaluations for you. The CAS uses this information when applying electronically to the ABA-approved law schools you choose. The fee for using this service is $195 and payable online through the LSAC account you created when you registered to take the LSAT.
ABA-Accredited Law Schools in Missouri
These law schools in Missouri hold ABA-accreditation:
Course requirements
Coursework that all Missouri ABA-approved law schools have in their curricula include:
Civil procedure/law
Contracts
Criminal procedure/law
Torts
Property
Legal writing and legal research
Legal reasoning
Legal problem-solving and dispute resolution
Constitutional law
Evidence
Professional responsibility and ethics
You can expect to complete between 85 and 90 semester hours of credit during your time at law school.
Online Law Degrees
(For students who choose to focus on a subset of law other than an attorney.)
Degree Programs
Under the rules of the MBLE, you must have a Juris Doctor (J.D.) degree in order to sit for the state's bar exam. Your law school may also offer dual degree programs, which include a J.D. combined with another master's degree. This type of degree may appeal to you if you wish to specialize in a certain area of legal practice. In a dual degree, the J.D. may be combined with any of the following areas:
Business (JD/MBA)
Journalism (JD/MA)
Public affairs (JD/MPA)
Library/information science (JD/MLS)
Economics (JD/MA)
Health administration (JD/MHA)
Educational leadership/policy analysis (JD/MA)
Personal financial planning (JD/MS)
Human development/family studies (JD/MA or JD/MS)
Character and Fitness Report
Registering as a law student with the MBLE and filing the Application for Character and Fitness Report by the first June 30 after you start law school is recommended by the MBLE. If you begin this process early, as recommended, you will pay reduced fees. Information that is discovered by the MBLE during the character and fitness investigation that could affect their decision on your bar admission includes (but is not limited to):
Unlawful conduct.
Failure to give complete, accurate information on the application or in the investigation.
Academic/other misconduct at an educational institution.
Employment misconduct.
Acts involving dishonesty, fraud, deceit, or misrepresentation.
Financial irresponsibility.
Lack of respect for the legal system, (includes abuse of the legal process).
A condition or disorder impairing behavior, judgment, understanding, capacity to recognize reality, ability to function in school, work, or other important life activities, or ability to practice law in a competent and professional manner. This may include, but is not limited to alcohol abuse, substance abuse, or a mental, emotional, or nervous disorder or condition
Denial of an application in another jurisdiction due to character and fitness
Disciplinary action by a lawyer disciplinary agency or other professional agency in any jurisdiction.
Neglect of professional obligations.
Take the Missouri State Bar Exam
Even if you have not yet received your J.D. degree at the time you sit for the Missouri bar exam, you must have completed all requirements for the degree before taking the examination. 
Non-ABA approved law school graduates
The only non-ABA-approved law school graduates that may take the Missouri bar exam are those who have already passed another state's bar exam. In addition to that, you must meet the following requirements:
Have practiced full-time in the jurisdiction in which you passed the bar exam for three of the past five years, OR
Complete 24 credit hours at an ABA-approved law school
Graduates of Foreign Law Schools
If you graduated from a law school outside of the United States, you may be eligible to take the Missouri bar exam if:
You have been admitted to practice law in the country in which you graduated from law school and are in good standing, and you have been  practicing law there for three of the past five years, OR
You have been admitted to practice law in the country in which you graduated from law school and are in good standing, and you have completed 24 semester hours of credit at an ABA-approved law school within the past three years
Preparation
Missouri administers the Uniform Bar Exam (UBE), which consists of the Multistate Essay Exam (MEE), Multistate Performance Test (MPT), and Multistate Bar Exam (MBE). Study information for these exams is available on the National Conference of Bar Examiners website. Other preparation materials for the Missouri bar exam include:
Exam content
On the first day of the Missouri bar exam, you will answer MEE and Missouri essay questions. These may be on any of the following topics:
Administrative Law
Agency/partnership
Missouri and Federal Civil Procedure
Commercial Paper
Conflicts of Law
Constitutional Law
Contracts
Corporations/LLC
Criminal Law and Procedure
Estates
Evidence
Family Law
Legal Ethics
Missouri Professional Conduct
Real Property
Remedies
Sales
Secured Transactions
Torts
Trusts/Future Interests
The second day of the exam consists of the MBE, 200 multiple-choice questions on any of the following subjects:
Constitutional Law
Contracts
Criminal Law
Evidence
Real Property
Torts
Missouri Educational Component Test (MECT)
In addition to the Missouri bar exam, you must pass an open book online test, the Missouri Educational Component Test (MECT), before you can be admitted to the Missouri bar. This exam tests your knowledge of Missouri law in the following subject areas:  Torts, Civil Procedure, Real Property, Trusts, Estates, Family Law, Business Associations, Administrative Law, Missouri Courts, and Evidence.
Multistate Professional Responsibility Exam (MPRE)
Before bar admission will occur in Missouri, you must pass the Multistate Professional Responsibility Exam (MPRE) with a score of at least 80. This must be passed within one year of passing the Missouri bar exam. Register online with the National Conference of Bar Examiners (NCBE) to take the MPRE. 
Application Process
The bar exam is administered in Jefferson City the last Tuesday and Wednesday in February and July. You must create an account online with the MBLE when you are ready to apply to take the Missouri Bar Exam. After your registration is created, you may apply online to take the bar exam. If you plan to take the July exam, you should file your application by March 1. If you plan to take the February exam, you should file by Oct. 1. Late filing deadlines (with additional fees) are May 31 for the July exam and December 31 for the February exam.
Fees
If you have never registered to take the Missouri bar exam but have already applied for a character and fitness report as a law student, the fee is $485. If you have not yet applied for the character and fitness report, the fee is $910. Fees may be paid via cashier's check; money order; corporate check; law firm check; or online via debit or credit card. Checks/money orders should be made payable to the Clerk of the Supreme Court.
Mailing address
External documents that you submit to MBLE before filing your examination application will be held by the MBLE and then matched to your application once it is received. Put your name, date of birth and social security number on any external documents you send to the MBLE. Mail your application fees and supporting materials to Missouri Board of Law Examiners, P.O. Bos 104236, Jefferson City, MO 65110-4236. You can hand-deliver them to 1700 Jefferson St., Jefferson City, MO 65109 if you prefer.
UBE Transfer Scores
If you took the UBE elsewhere before the date of the Missouri bar exam, a total scaled UBE score of 260 may be transferred to Missouri. This may have been gained in one of only three UBE administrations prior to the date of the Missouri bar exam. If you wish to transfer just your MBE score, you must have earned it within 19 months of the date of the Missouri bar exam. You must not have ever failed the Missouri bar exam in order to transfer MBE scores.
Pass Rates
According to the Missouri Board of Law Examiners, the following are Missouri bar exam passing results for the past few years:
July 2018: 75.7 percent overall pass rate
February 2018: 63.4 percent overall pass rate
July 2017: 84.7 percent overall pass rate
February 2017: 65.7 percent overall pass rate
July 2016: 79.4 percent overall pass rate
February 2016: 74.3 percent overall pass rate
Admission on Motion
If you are already a licensed lawyer in another jurisdiction, you may qualify for Admission on Motion to the Missouri Bar. You must meet these qualifications:
Graduated with a JD (or foreign equivalent, LLB) degree from an ABA-approved law school
Hold an active law license in a state that permits reciprocity privileges to Missouri lawyers without taking their bar exam
Passed the MBLE's character and fitness report
For at least five of the past 10 years, you have fulfilled one of the following, or any combination of these requirements:

Practiced law full-time in another U.S. jurisdiction under an active license
Served full-time as a lawyer with the U.S. government or its armed forces
Taught full-time in an ABA-approved law school
Practiced law full-time practice as in-house counsel in a US jurisdiction.

Complete Missouri's Continuing Legal Education (CLE) Annual Law Update requirement within 12 months of applying for Admission on Motion and no later than 90 days after the MBLE notifies you that you have passed your character and fitness report
Licensing and Admission to the Bar
You will receive your bar exam scores by mail about six to nine weeks post-exam. After passing the bar exam, you will take an oath of admission at an enrollment ceremony to be held at the Supreme Court in Jefferson City. The oath must be taken within 90 days of the date that you are notified that you have met all bar admission requirements.
Now that You Have Passed the Missouri Bar
Congratulations on passing the Missouri Bar Exam and becoming a member of the Missouri Bar(MoBar)! As a bar member, you can use the multitude of resources of the Missouri Bar, including the Missouri Bar Practice Portal.  You can also enjoy an up to 50 percent discount on UPS (United Parcel Service) services, take advantage of the law practice management advice offered by MoBar, use the networking opportunities offered to you as a member, and find a job through MoBar.
Law firms across Missouri are often in need of legal talent. Some of the biggest names include multi-specialty firm Brian Cave in St. Louis, multi-practice firm Blackwell Sanders Matheny Weary & Lombardi in Kansas City, multi-practice firm Thompson Coburn in St. Louis, multi-specialty firm Lathrop & Gage in Kansas City, and business services/intellectual property lawyers Armstrong Teasdale in St. Louis.
<!- mfunc search_btn -> <!- /mfunc search_btn ->
The eleven (as of 2018) Fortune 500 companies headquartered in Missouri may employ lawyers. Names include mail-order prescription company Express Scripts Holding in St. Louis, chemical giant Monsanto in St. Louis, Reinsurance Group of America in Chesterfield, O'Reilly Automotive in Springfield, and utility company Ameren in St. Louis.
Legal specialty certification
The National Board of Trial Advocacy offers certification for lawyers who wish to specialize in social security disability advocacy, civil pretrial practice advocacy, criminal trial law, family trial law, and civil trial law. You must pass an examination and meet education and experience requirements for certification.
If you wish to specialize in business or consumer bankruptcy or creditor's rights, the American Board of Certification (ABC) is the agency responsible for regulating these areas.
Requirements for maintaining license
After you have been admitted to the Missouri bar, you must complete two hours of ethics courses within the first 12 months of licensure. All Missouri bar members must complete 15 hours of mandatory continuing legal education (MCLE) each year, and this must include two hours of ethics, professionalism, or malpractice prevention. For more information, contact the MCLE Department of MoBar at (573) 638-2233 or mcle@mobar.org.
Court Systems in Missouri
Missouri's Judicial Branch is structured as indicated below:
Circuit courts (trial courts): Missouri's trial courts are organized into 45 regional circuits statewide, with at least one court in each county. These courts have jurisdiction over civil and criminal matters.
Missouri Court of Appeals: Missouri's intermediate appellate court is divided into three regional districts: Eastern, Southern, and Western. If you lose a case at the circuit court, you may file an appeal, to be heard by the Court of Appeals.
Missouri Supreme Court: The state's highest court is located at 207 West High Street Jefferson City, Missouri 65101. It holds supervisory authority over all Missouri courts and reviews some cases as a matter of right. Other causes may be heard if they are transferred to the Supreme Court after a Court of Appeals decision.
Elective membership organizations
Here are some elective membership associations for Missouri lawyers that you might be interested in joining now that you are a Missouri lawyer:
2022 US Bureau of Labor Statistics salary and employment figures for Lawyers reflect national data, not school-specific information. Conditions in your area may vary. Data accessed April 2023.