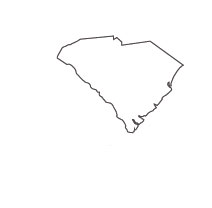 Steps to become a Lawyer/Attorney in South Carolina
Follow the step by step process or choose what situation that best describes you:
Law Careers in South Carolina
According to the South Carolina Bar, the organization started as an organization of 200 lawyers in 1884. In 2021, the bar had over 11,003 members. Per the Bureau of Labor Statistics (BLS) of the U.S. Department of Labor, as of 2022, lawyers employed in South Carolina averaged an annual median salary of $115,230. If you would like to become a practicing lawyer and bar member in South Carolina, read on.
Get Your South Carolina Undergrad Pre-Law Major
The South Carolina Office of Bar Admissions has not mandated any undergraduate education necessary prior to law school education for admission to the state's bar. The office does, however, mandate that you graduate from a law school approved by the American Bar Association (ABA). Because the ABA requires that you have at least a bachelor's degree before being admitted to an ABA-approved law school, it follows, then, that you must complete undergraduate education.  
Accreditation
Make sure that the undergraduate institution from which you graduate is accredited by an organization recognized by the U.S. Department of Education.
Requirements and Standards
There are no strict guidelines on courses that you must take as an undergraduate. Some students have found that the following types of courses taken as an undergraduate have helped them the most when they get to law school: criminal justice, economics, political science and government, history, world cultures, communications, and philosophy.
Degree Options
You may receive a Bachelor of Arts (BA) or Bachelor of Science (BS) in any major you choose. Often, majors taken from the above-mentioned course areas are the most helpful to students once they reach law school.
<!- mfunc feat_school ->
Featured Programs:
Sponsored School(s)
<!- /mfunc feat_school ->
Sponsored Listings
LSAT (Law School Admission Test) in South Carolina
The next step along the way to becoming a South Carolina lawyer is to pass the LSAT (Law School Admission Test). All ABA-approved law schools nationwide require that you pass this six-hour-long standardized test prior to acceptance.  
How to prepare
The LSAT website supplies numerous study aids free of charge. These include practice tests along with samples questions and answer explanations. If you would like more help in preparing for the LSAT, South Carolina resources include:
LSAT Exam Prep Courses in South Carolina:
Exam content
The LSAT is made up of five 35-minute sections containing multiple-choice questions. Only four of these sections count towards your LSAT score, but you will not know which section does not count, so treat every section as if it counts. Sections include Reading Comprehension, Analytical Reasoning, Logical Reasoning, and Writing a 35-minute essay. Although the writing section also does not count towards your LSAT score, all law schools that you apply to receive a copy of the essay you write – so make sure to do your best work.
Application process
Applications are processed online by the Law School Admission Council when you sign up to take the LSAT. It is given in November, January, March and June, on Saturdays and Mondays. The following centers across South Carolina offer LSAT testing:
College of Charleston, 66 George St, Charleston, SC 29424-0001
University of South Carolina, Columbia, SC 29208
Furman University, 3300 Poinsett Highway, Greenville, SC 29613-6162
South Carolina State University, 300 College St NE, Orangeburg, SC 29117-0001
Winthrop University, 119 Tillman Hall, Rock Hill, SC 29733
Receiving Your Score
Expect to receive your LSAT scores by mail about 21 days post-test. The lowest you can score is 120, and the highest, 180. Average LSAT scores of new admittees to South Carolina ABA-approved law schools include:
| | |
| --- | --- |
| Charleston School of Law: | 146 |
| University of South Carolina School of Law: | 154 |
Go to Law School in South Carolina
<!- mfunc search_btn -> <!- /mfunc search_btn ->
Law School Application process
The next step in becoming a lawyer in South Carolina is to apply to an ABA-approved law school. You need not apply only to South Carolina-based ABA-approved law schools – you may attend any law school nationwide, as long as it holds ABA approval, under South Carolina's bar admission rules. There are over 200 such schools, listed here.
Credential Assembly Service
All ABA-approved law schools nationwide require that you utilize the Law School Admission Council's Credential Assembly Service (CAS) when you apply for enrollment. It is a great help to you in collecting your undergraduate college transcripts, gathering letters of recommendation from references, and gathering evaluations of your work from references. The CAS will create up to five law school reports to send to up to five ABA-approved law schools to which you apply.  
Accreditation
The South Carolina Office of Bar Admissions says that you must receive a Juris Doctor (JD) or Bachelor of Laws (LLB) degree from a law school that was approved by the Council of Legal Education of the American Bar Association at the time you received the degree, in order to be eligible to take the state's bar exam. If you graduated from a non-ABA-approved law school in the United States, or a foreign law school, you are not eligible to take the South Carolina bar examination.
ABA-Accredited Law Schools in South Carolina
Two schools in South Carolina hold ABA-accreditation:
Course requirements
Law school courses that are usually common to all ABA-approved institutions include:
Civil procedure
Constitutional law
Contracts
Criminal law
Legal research
Legal writing
Property
Torts
Online Law Degrees
(For students who choose to focus on a subset of law other than an attorney.)
Internship
Depending upon your law school's requirements, you may be exposed to a practical situation in which you work in the law field.  During most internships or externships, you work about eight hours weekly at law firms, government agencies, or non-profit organizations. Work usually consists of helping lawyers in research and drafting, and learning lawyer skills through observation (including negotiation, counseling, and interviewing).  You will check in from time to time with law school faculty to review your performance and will receive a grade on your experience.
Trial Experiences
Under Rule 403 of the South Carolina Appellate Court Rules, before appearing alone in any matter in any South Carolina court, you must complete four trial experiences. After completing half the credits you will need for graduation, you may, as a law student, begin to accumulate your necessary trial experiences. Internships, externships and the like may also help you in this regard. Trial experiences you must complete are:
Observation of or actual participation in one civil or criminal jury trial in the Circuit Court of SC or in the US District Court for the District of SC. This must include:

An opening statement
A closing statement
Direct examination and cross examination of at least two witnesses

Observation of one video trial approved by the Supreme Court of SC.
Observation of one Alternative Dispute Resolution in a Court of Common Pleas, Family Court or Federal District Court Matter, or observation of one video of an Alternative Dispute Resolution experience approved by the Supreme Court of SC
Two day in court experiences selected from the Court of Common Pleas, the Court of General Sessions, Family Court, or a state/federal Administrative Law Court. Must include at least four hours per day for two days.
Once you have completed each of your Trial Experiences, you must have this Certificate completed by the court clerk, judge, and others involved.
J.D. Degree Programs
You must have a JD or LLB under South Carolina rules before bar admission will be considered. Often, dual degree programs are offered, which increase your marketability as a lawyer after graduation. They may include:
Law and Accountancy (J.D./M.ACC.)
Law and Earth and Environmental Resources Management (J.D./M.E.E.R.M)
Law and Economics (J.D./M.A.)
Law and Health Administration (J.D./M.H.A.)
Law and Human Resources (J.D./M.H.R.)
Law and International Business Administration (J.D./I.M.B.A.)
Law and Public Administration (J.D./M.P.A)
Law and Master of Criminology & Criminal Justice (J.D./M.A.)
Law with Master of Environmental Law and Policy from Vermont Law School (J.D./M.E.L.P.)
Law and Master of Mass Communication (J.D./M.M.C.)
Law and Social Work (J.D./M.S.W.)
Take the South Carolina State Bar Exam
If you are at least 21 years old and have completed steps 1, 2, and 3, you are now eligible to take the South Carolina bar exam. Although the South Carolina Office of Bar Admissions places no limit on the number of times you can take the state bar exam, after failing three times they require that you complete additional study. You may only sit for the South Carolina bar exam one time per year.
Non-ABA Approved Law School Graduates
If your law school was not approved by the ABA at the time you received your JD degree, you are not eligible to sit for the South Carolina bar exam.
Graduates of Foreign Law School
If you received your law degree from a law school outside of the United States, you are not eligible to sit for the South Carolina bar exam.
Preparation and Exam Content
The National Conference of Bar Examiners website offers helpful, free study aids for the Uniform Bar Exam, the bar exam test of choice in South Carolina.  It includes the Multistate Bar Examination, more commonly known as the MBE, the Multistate Essay Exam (MEE) and the Multistate Performance Test (MPT). Additional preparation help for the bar exam in South Carolina is available through:
Application Process
You must file the correct Application for Admission to the South Carolina Bar. Most examination applicants will file Part A online and print Part B to complete and mail to the Office of Bar Admissions. Along with Part B, you must also file:
Coversheet
Verification of Application for Admission
Authorization and Release
Original/certified copy of birth certificate (filed with Part A)
Official proof of undergraduate degree and other degrees received (other than law degrees)
Official proof of receipt of JD or LLB degree
Three current original character affidavits, notarized
Filing fee of $1000 if filed on time:

For July exam – must be filed between Dec 1 to January 10; if filed from Jan 11 to 31, the filing fee increases to $1500
For February exam- must be filed between August 1 to August 31. If filed from September 1 to September 30, fee increases to $1500.
Mail everything to Office of Bar Admissions, Supreme Court of South Carolina, P.O. Box 11330, Columbia, SC 29211.
Pass Rates
If you take the February bar exam, expect to receive your scores via mail within eight weeks. If you take the July exam, scores usually take 12 weeks to reach you. The Supreme Court of South Carolina published the following bar exam results from recent bar administrations, noting the percentage of applicants from state law schools who passed the exam:
July 2018:

Overall pass rate: 63.91%
Students from Charleston School of Law: 43.48 %
Students from University of South Carolina School of Law: 76.28 %
Students from Other Law Schools: 63.58%
Course of Study on South Carolina Law
After you pass the bar exam and before you can become a member of the South Carolina Bar, you must pass a video Course of Study on South Carolina Law. This consists of 11 modules on SC topics such as:
Real Property
Family Law
Torts/Conflicts of Laws
Workers Comp
Insurance Law
Business Partnerships and Entities
Civil Procedure/Evidence
Trusts and Estates
Uniform Commercial Code Article 2
Criminal Law
Ethics/Professional Responsibility
Multistate Professional Responsibility Exam (MPRE)
You must also pass the Multistate Professional Responsibility Exam (MPRE) with a scaled score of at least 77 within four years of the date you file your application for bar admission in South Carolina. The test is given in March, August, and November. For more information or to schedule the MPRE, visit the National Conference of Bar Examiners website.
Admission on Motion
South Carolina does not provide admission on motion (that is, admission without examination) for those already licensed as lawyers elsewhere.  Likewise, they do not have reciprocal admission with any other jurisdiction. The exception to this rule is if you are a dean or a tenured professor at the University of South Carolina School of Law and meet the following conditions:
You have been a licensed lawyer and bar member in another state for at least five years
You have been a full-time, continuous member of the law school faculty with the rank of assistant professor or higher for the past three academic years
You have been recommended for bar admission by the Dean, the President of the University of South Carolina, or the Chairman of the Board of Directors of the Charleston School of Law
Limited Licenses
South Carolina also offers limited licenses for law school clinic program teachers, in-house counsel, and for retired or inactive lawyers who are working for state legal services organizations or the bar's pro bono program. These applicants may be issued a limited certificate to practice law.
Licensing and Admission to the Bar
Before being admitted to the South Carolina bar, you must complete a Bridge the Gap program. Sponsored by the South Carolina bar, this program focuses on practical skills used by lawyers. You will be taught about professional responsibility issues, review the South Carolina Court System, and review arbitration and mediation. You may register for the program in your second and third year of law school, as well as after graduating from law school. Bridge the Gap is usually offered in Columbia and Charleston over a three-day period.
You've Been Admitted to the South Carolina Bar
Congratulations on your new status as a member of the South Carolina Bar! You will find that the bar offers much help in practice management, establishing your own solo practice if that is your goal, mentoring, networking, finding job opportunities, and much more. As a new member of the bar, you must participate in its mandatory New Lawyer Mentoring program. Objectives of your individualized mentoring program set forth in the Supreme Court rules are:
To establish a clear understanding of your expectations and those of your mentor
To introduce you to other members of the legal profession and to other legal system participants
To make sure you thoroughly understand generally accepted professional values and behavior standards, and how to educate yourself throughout your career
To make sure you aware of your ethical obligations and how to deal with any ethical issues that may arise
To make sure that you are aware of the proper practices for avoiding mishandling of another's assets, conflicts of interest, neglect of a matter, and other common ethical and civil liability problems
To help you create and implement a successful career plan
To help you improve the professional skills necessary to effectively practice law
If you are in private practice, to help you to develop a productive and effective law practice
To help you learn how to enjoy a healthy personal life while fulfilling your professional obligations
Legal specialty certification
The Supreme Court of South Carolina has set forth rules regarding legal specializations in the following areas:
Bankruptcy and debtor-creditor law
Employment and labor law
Estate planning and probate law
Taxation law
Each specialization has its own requirements for years that you must have been in practice, involvement, continuing legal education, examination, and fees in order for you to attain certification. You may review these rules here. There are also requirements you must fulfill after certification.
Requirements for maintaining license
In order to maintain your law license in South Carolina, you must complete 14 hours of Continuing Legal Education (CLE) per year. At least two of those hours must be in professional responsibility/ethics. CLE may be obtained in a variety of ways, including live seminars, live webcasts, on-demand seminars, publications, teleseminars, and course books direct. For more information, visit the CLE section of the SCBAR website.
Court Systems in South Carolina
The South Carolina Judicial System is structured like this:
Elective membership organizations
Since you are a member of the South Carolina Bar, also think about joining another beneficial organization to your professional career as a South Carolina lawyer, such as:
2022 US Bureau of Labor Statistics salary and employment figures for Lawyers reflect national data, not school-specific information. Conditions in your area may vary. Data accessed April 2023.