What Degree Do You Need to Become a Lawyer?
Becoming a lawyer is an attractive career path for many, as it is both financially and intellectually rewarding. It is also a career path that offers a wide variety of opportunities, with lawyers specializing in numerous fields of law.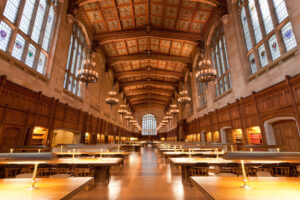 The path to becoming a lawyer famously involves rigorous schooling which requires a considerable amount of research and planning to prepare. Many who wish to apply to law school are eager to get started on their trajectory early to boost their chances of getting into a top school and to make the laborious process of completing graduate school as streamlined as possible.
If you are an undergraduate student wondering what bachelor degree you need to become a lawyer, the answer is in fact more open-ended than you expect. If you already hold a bachelor's degree and are now considering graduate-level law school options, there are more degree options than you might know about.
<!- mfunc feat_school ->
Featured Programs:
Sponsored School(s)
<!- /mfunc feat_school ->
Sponsored Listings
What Bachelor's Degree Do You Need to Become a Lawyer?
There is not a one-size-fits-all course of education for future lawyers. Unlike, for example, medicine, which typically involves a pre-med track in advance of graduate school, lawyers come from a variety of educational backgrounds and prior work experiences. This creates intellectual diversity among lawyers, bringing a variety of perspectives into law programs at the graduate level.
Indeed, the American Bar Association formally states that it does not recommend a particular undergraduate major to prepare for a legal education. However, the ABA does explain that there are several core skills and areas of knowledge that provide an appropriate foundation for law school. These include the following:
Problem Solving
Critical Reading
Writing and Editing
Oral Communication and Listening
Research
Organization and Management
Public Service and Promotion of Justice
Exposure to the Law
The core skills outlined by the American Bar Association will be fostered by any academic track in an undergraduate program, meaning students in any major will develop the tools needed to go to law school. What's most important is that an undergraduate program be challenging and rigorous so that students are adequately prepared for the demanding work that will be expected of them in law programs.
Useful Majors for Future Lawyers
While many future law students may feel heartened by the open-endedness of the ABA's academic recommendations, those who feel certain that they would like their undergraduate coursework to relate directly to a legal education can shape their academic program to focus on law-related fields. There are a few subjects that are considered traditional undergraduate majors for those who will go on to law school; they include the following:
Political Science
History
English
Economics
Philosophy
Business
In addition to helping build the core skills outlined by the ABA, an intensive study of any of these disciplines will help undergraduate students begin to develop expertise in the topics that will come up most directly in law school.
For those who would like to go to law school but have chosen a different undergraduate major from those listed above, fear not; any undergraduate major is thought to develop the competencies needed to get the most out of a legal education, and more unconventional majors are still likely to enrich one's study of law.
Pre-Law Advisors
Though there are no designated pre-law undergraduate programs, it can be useful for undergraduate students who know they intend to pursue law to have academic advisors who will help them prepare a course load that is relevant to their future studies.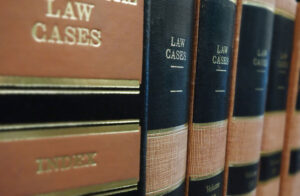 Many undergraduate institutions pair students with an academic advisor at the outset of their time in school. Those who feel certain they will go on to study law can specify that this is what they intend to do so that they can be paired with a professor who will be able to guide them to take the most pertinent courses to their future study. Though law schools by no means require that applicants have prior legal experience or educational background, having a track record that indicates a longtime focus on law or a particular area of legal interest can make one a compelling candidate for graduate programs.
In addition to helping undergraduate students pick classes, pre-law advisors can be tremendous resources during the law school application process itself, assisting with the materials as well as helping students find the law program best suited to them.
Pursuing an Advanced Law Degree
Once one has completed their undergraduate degree, there are several options of graduate degree available. Though the Juris Doctor (JD), the most common law degree to pursue, gives you the education needed to become a practicing attorney, there are several other types of law degree that lead in some cases to specialized arenas of law or nonlegal jobs that nevertheless require advanced knowledge of the law.
Types of Law Degree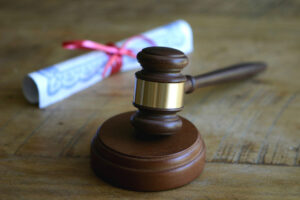 Determining which law degree is right for you depends entirely on your intended career path. It is important to note that different types of law degree have different admission requirements, so be sure that you are meeting the expectations of whatever specific degree you are pursuing. For those currently attending an undergraduate college, this is where the assistance of a pre-law advisor can be greatly beneficial. (For more information about pre-law advisors, see the section above.)
Below are the five types of law degrees available for graduate students:
Juris Doctor (J.D.)
The most common and best-known law degree, a J.D. is the required degree for anyone who would like to become a practicing lawyer. A J.D. degree program prepares students to perform the work of an attorney, including case research, courtroom tools and strategies, legal history, and more. It also prepares students to take the bar exam, the test required for attorneys to practice law in their state of choice. The standard full-time J.D. program is three years.
Admission requirements: J.D. applicants are required to have completed a bachelor's program and must submit LSAT or GRE scores. Many schools also require letters of recommendation and personal statements.
Master of Laws (L.L.M.)
For those who already hold a J.D. degree and would like to further specialize in a particular branch of law, an L.L.M. provides the opportunity to develop an area of expertise. Developing an area of focus can be a highly lucrative decision, as lawyers who hold L.L.M. degrees work as experts on specialty cases. These topics can include international law, tax law, human rights law, intellectual property law, and more. The typical full-time L.L.M. courseload takes students one year, while part-time generally takes two years.
Admission requirements: L.L.M. students are required to already hold a J.D. degree. Since most who pursue L.L.M. degrees have already spent time working in the legal field, resumes and recommendations are especially important in the application process.
Doctor of Juridical Science (S.J.D.)
The highest level of law degree, an S.J.D. is the degree that allows working attorneys to become professors of law. Typically two years long, these programs focus on one-on-one instruction and teaching assistance rather than a classroom courseload.
Admission requirements: S.J.D. applicants must hold both a J.D. degree and an L.L.M. degree, meaning most S.J.D. students have already completed four years of graduate education prior to pursuing this terminal degree.
Master of Legal Studies (M.L.S.)
Intended for nonlegal applications of legal knowledge, an M.L.S. degree is useful for those whose jobs involve legal procedures without requiring a licensed attorney. Topics include contracts, negotiation, and regulatory compliance. Having an M.L.S. degree can help professionals advance into specialized roles within their field. These programs are typically 16 to 28 months long.
Admission requirements: M.L.S. applicants must hold a bachelor's degree and are often expected to submit standardized test scores.
Master of Dispute Resolution (M.D.R.)
A degree that is useful to many nonlegal businesses, M.D.R. students build the mediation skills needed to arbitrate conflicts within organizations from large businesses to counseling centers. Full-time programs typically take 16 months to complete, while part-time programs can take around 28 months.
Admission requirements: M.D.R. applicants are expected to have completed a bachelor's program and are often required to submit test scores and complete personal interviews.
Taking the Next Step to Pursue a Legal Education
If you know that a legal career is the right path for you, the next step is figuring out what the next level of education is to complete. To learn more about the educational opportunities that suit your level of experience, from pre-law undergraduate tracks to advanced law degrees, visit our Lawyer Education Index.