How Many Years of College Does It Take to Become a Lawyer?
Becoming a lawyer is an attractive career path for many. At once intellectually and financially rewarding, it is a fantastic option for ambitious, hardworking individuals to build a meaningful and engaging career. It is also a lucrative career path that is growing steadily: according to the U.S. Bureau of Labor Statistics, the legal profession is expected to see an anticipated growth rate of 10% by 2031, and working lawyers today currently have a median salary of $127,990 per year.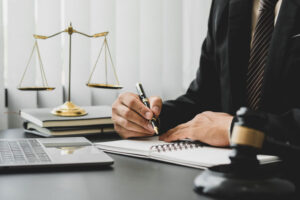 However, despite the many rewards of the legal profession, many are deterred from becoming a lawyer by the amount of schooling required to begin a law career. Law school is a high-intensity academic environment that involves rigorous testing and can often be quite costly. Though worthwhile in the long run, pursuing a J.D. degree requires great tenacity and seriousness of purpose.
So how do law students pull it off? In fact, there are several ways to take on the taxing demands of a J.D. program that should make the option more approachable for a diversity of students.
<!- mfunc feat_school ->
Featured Programs:
Sponsored School(s)
<!- /mfunc feat_school ->
Sponsored Listings
If you are an aspiring law student, it's important to make a law school plan that is sustainable in the long-term, whether that means finding an option that fits into your other obligations or tailoring the rest of your life around your pursuit of a law degree. (Hint: the process is likely to involve a little bit of both.) With the right preparation, law school can be an option for many.
For those who are looking to become law students but figuring out how to pull it off logistically or financially, read on to learn more about available educational options and how you can make law school work for you.
What degree does one need to complete in order to start law school?
Typically, to apply to law school, one must hold a bachelor's degree from an accredited institution. These can be degrees in almost any discipline; law schools do not favor those with B.A.s in any particular major. Many law students begin pursuing their degree long after graduating from undergraduate college, and admissions officers at law schools understand that many who join the legal field do so after gaining other experience in the world. What's important about a bachelor's degree is that it reflects that a student's writing and research skills are up to the high standards of a law program.
Given that most B.A. programs in the U.S. are four years, it is reasonable for aspiring law students to anticipate seven to eight years of study total before receiving their J.D. degree, including their undergraduate schooling.
What other core skills are needed to start law school?
While encouraging students of all personal and academic backgrounds to apply to law school, certain skills, values, knowledge, and experience are necessary in order to keep up with the demands of a law program. In their guide to preparing to law school, the American Bar Association lists the following skills as necessary to build a foundation toward a legal degree:
Problem Solving
Critical Reading
Writing and Editing
Oral Communication and Listening
Research
Organization and Management
Public Service and Promotion of Justice
Relationship-building and Collaboration
Background Knowledge
Exposure to the Law
Cultivating these skills will provide law students with the necessary grounding to keep up with a rigorous law school course load that will involve intensive reading, writing, test-taking, and oratory exercises. Law school is challenging no matter what your background, and it's important that students pursuing their J.D. degree are ready to take on the strenuous workload ahead of them.
What does a law school course load involve?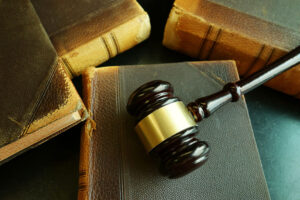 No matter what law school you attend, any law program is likely to involve a tremendous amount of reading of dense and oftentimes long legal texts. They are also likely to include the Socratic method, the teaching strategy by which students are called upon at random to answer questions, meaning students are expected to prepare thoroughly for each class. These are hallmarks of a law degree that become points of pride for lawyers who make their way through the extremely high demands of their law degree programs.
Contemporary approaches to legal education have begun to incorporate some variety of educational experiences, with schools getting new leeway to provide nontraditional modes of teaching, including experiential learning opportunities such as internships or other hands-on work opportunities. These are fantastic options for law students, offering direct engagement and valuable resume-boosting experience along the way.
How long does it take to complete a full-time law program?
The standard program duration for any American Bar Association-approved law school is three years for students who are attending full-time. In an article on the full-time law school experience, U.S. News and World Report notes that "a three-year law program is both academically demanding and emotionally intense, especially during the first year." This is because many students have to adjust significantly to the immense courseload and the high level of work expected from them. Nevertheless, for those still talking themselves into pursuing a J.D., it's good to be reminded that students who attend law school find the challenges of the first year to ultimately be deeply rewarding.
Is it possible to attend law school part-time? How long does that take?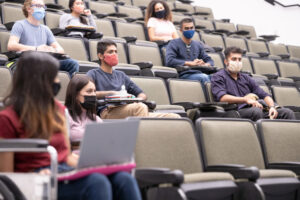 Despite the funding and employment opportunities that do exist for full-time law students, many students find that a full-time program is simply not financially feasible for them. For this reason, many part-time programs exist that allow students to complete their law degree while continuing to hold other jobs, including full-time jobs. Classes are scheduled with students' other commitments in mind; many of these programs are held in the evenings or on weekends so that students with traditional 9-to-5 jobs do not have to miss any class.
For most students who enroll in part-time law school, the anticipated program duration is 4 to 5 years. It is worth noting that while part-time law school has less class time, the same amount of work is required overall, which is significant by any standards. It is worth enrolling in a part-time program if you are committed to working around 30 hours a week on coursework on top of your job.
Is part-time law school more cost effective than full-time programs?
Part-time law school can be a cost effective solution for those who need to keep their jobs in order to support themselves as well as take on the expense of school itself. However, it is important to note that part-time law school is not cheaper than full-time law school, but rather disperses tuition over more semesters, meaning lower annual costs. For many students, the difference in annual dues is game-changing, which is why many students pick part-time law school over full-time.
It is worth noting that there are also some financial advantages to full-time programs. Some students who decide to enroll in full-time law school find that there are more funding and scholarship opportunities available for full-time law programs than part-time programs. For those considering full-time school but concerned about the loss of wages while studying, keep in mind that many law students find employment in clerkships held during summer breaks, which can help supplement income while in school and also often provide students' their first work experience in law.
Is it easier to get into part-time schools than full-time schools?
As the U.S. News and World Report notes, admissions programs for part-time J.D. programs are less concerned with LSAT scores and undergraduate transcripts than full-time J.D. programs. What they are more concerned with are prospective students' more recent accomplishments. This is partly because part-time J.D. programs oftentimes have a higher number of applicants who have already begun their careers and are further away from their undergraduate experiences.
Is there a way to expedite my J.D. degree?
The American Bar Association stipulates that the course of study for a J.D. degree should be "no shorter than 24 months." Though three years is the typical amount of time for students to complete a law degree if they are in a full-time program, this means that it is also possible to receive a law degree in two years. There are some accelerated J.D. programs that offer two-year degrees, oftentimes with much smaller cohorts than a traditional three-year program. The advantages of these programs are obvious: they shave off a year of law school. Disadvantages can include limited opportunities for clerkships and other extracurriculars such as law journals, which can be useful as tools for students as they seek employment beyond graduate school.
For more information about what to expect from J.D. programs in terms of cost, duration, and educational opportunities, read our article here. See also, our article, How long is law school.
2021 US Bureau of Labor Statistics salary and employment figures for Lawyers reflect national data, not school-specific information. Conditions in your area may vary. Data accessed April 2023.