Civil Rights Attorney Career
Other Resources
The term "civil rights" comes from the Latin words ius civis meaning "rights of citizens." In the United States of America, civil rights are constitutional, outlined in the Bill of Rights. However, throughout the history of civil rights in this nation, Congress has responded to civil rights movements by enacting civil rights acts. For example, Congress authorized several civil rights acts for newly freed blacks in 1860 and in the years that followed.
The purpose of civil rights is to protect people against discrimination and harassment on grounds of physical or mental disability, gender, religion, race, national origin, age, status as a member of the uniformed services, sexual orientation, or gender identity. They also preserve individual rights such as privacy, the freedoms of thought and conscience, speech and expression, religion, the press, and movement.
Educational Requirements
In order to practice law as a civil rights attorney, one must have a bachelor's degree and a Juris Doctor Law degree. A serious student wanting a competitive edge will build a resume and transcript that reflects a commitment to civil rights issues. During law school, he should take courses specializing in constitutional law. In addition, it is advisable to follow courses in civil rights litigation, employment discrimination, race and the law, human rights law, disability, education and family law to name a few.
Civil rights nonprofits prefer candidates who have in-depth experience and knowledge on one issue rather than those who have been involved in a large variety of public interest related activities. In addition, finding role models in the field who can advise about law career paths and job opportunities is extremely advantageous. A law student seeking a career as a civil rights attorney should consider working as a research assistant or volunteering for a project to gain supplementary experience.
Pick from the links below, depending on your education level that best describes your situation
<!- mfunc feat_school ->
Featured Programs:
Sponsored School(s)
<!- /mfunc feat_school ->
Sponsored Listings
<!- mfunc search_btn -> <!- /mfunc search_btn ->
Job Description & Skills Required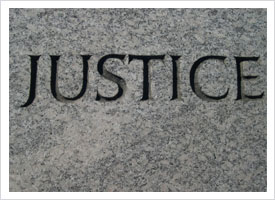 Often, civil rights attorneys enter the field because they are passionate about justice for a particular people group or issue. Consequently, it is common for them to specialize their practice according to special interest groups or a specific civil rights issue. They may concentrate their case load on gay and lesbian rights, disability rights, human rights, and women's rights. Or issues like privacy, freedom of expression, the eleventh amendment, sexual harassment and voting rights may consume their case load. The majority of civil rights attorneys hold positions in government or public service.
When a person's rights have been violated, the individual has the right to file a civil suit against the person or institution that committed the offense. A civil rights attorney may be consulted to explain his client's rights and the procedures for filing a civil suit. He then may be hired to represent the client. His job is to prove the infringement on the individual's rights did indeed occur in hopes of receiving monetary compensation for his client in return.
A civil rights attorney's job involves:
presenting cases to judges and juries
deciphering laws and rulings for individuals, businesses and organizations
investigating legal data
negotiating settlements of legal disputes
formulating legal briefs
filing legal appeals in the federal and state court of appeals
Certain civil rights cases attract a lot of publicity. Civil rights attorneys must be capable of handling high-profile cases while using the publicity to educate the public on civil rights issues.
<!- mfunc search_btn -> <!- /mfunc search_btn ->
Civil Rights Attorney Salary & Career Outlook
Civil rights attorney salaries vary depending on employer, location, and experience. A civil rights attorney's salary can range between $66,470 and $163,770. As with other law career specializations, nonprofit civil rights attorneys earn significantly less than those working in the private sector. The FBI has a civil rights division focusing its efforts on issues such as hate crimes, human trafficking, "color of law" abuses, and the freedom to access clinic entrances. The U.S. Department of Justice attorneys prosecute these cases. An entry-level attorney in this division earns a base pay of $66,470 per year, while more experienced attorneys in a large, urban setting earn $94,440 per year. Public interest jobs are particularly competitive.
2022 US Bureau of Labor Statistics salary and employment figures for Lawyers reflect national data, not school-specific information. Conditions in your area may vary. Data accessed April 2023.