How to Become a Lawyer Specializing in Bankruptcy Law
The disruptions all started in February of 2020. As the novel coronavirus started to circle the world, driving people into isolation and businesses to shut their doors, something strange happened in American courts… bankruptcy filings dropped off by 20 percent over the previous year.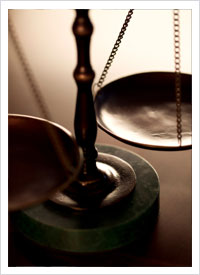 Like other industries, the legal system was feeling the impact of COVID-19—court closures and the difficultly of doing business in person left bankruptcy lawyers twiddling their thumbs along with most of the rest of the American workforce.
But then the dam broke. By April, commercial bankruptcy filings were up by 14 percent in the first quarter of 2020, and by July, up 26 percent in the first half. And the ball was just starting to get rolling, people who chose bankruptcy as their chosen type of law career were in business.
According to the ABA Journal in August of 2020, law firms started to actively staff up on bankruptcy lawyers, predicting a whole new wave of post-COVID-19 bankruptcies. Bankruptcy firms foresee a cascading effect from the crisis, taking down everything from airlines to restaurants and landlords renting out their spaces, to the millions of individual employees who are suddenly out of work in industries where no one will be hiring for years.
Those business and personal failures will be tragic on any number of levels, but they aren't unprecedented. Bankruptcies are happening all the time, and attorneys who specialize in bankruptcy law do their best to blunt the impact.
Bankruptcy work usually amounts to a steady trickle of unhappy accidents and poor decisions, but sometimes, as in the 2008 financial crisis and the 2020 COVID-19 epidemic, it comes in vast waves, driven by macroeconomic factors well outside the control of the individuals and companies affected.
You can't always predict such trends, but you can put yourself in the right position to take advantage of them.
Bankruptcy Offers a Safety Valve in the Financial System
There's no big mystery to bankruptcies… when a business or individual owes more money than they have or can make, someone is going to come out short in the end.
The American legal system offers a path through such unfortunate events through the Bankruptcy Code, more formally known as Title 11 of the United States Code, which comprises nine chapters of law formalizing the process of weighing current assets, assigning priority to creditors, liquidating and distributing funds, and restructuring or reorganizing entities to move on with business or with life.
No one wins in a bankruptcy, but the legal process helps to minimize the damage to everyone involved.
The basic approaches are straightforward: debtors can either liquidate their assets and pay off creditors as much as possible, while being released from future obligations for those debts; or, they may be able to restructure the debt to continuing paying on it, with legal protection from future penalties… but also obligations and restrictions on their flexibility in managing their finances going forward. Each of these arrangements can have pluses and minuses for all the parties involved, and bankruptcy attorneys are the principal negotiators and navigators of the legal options.
Educational Requirements
A juris doctorate is required as well as a current attorney license. For a job applicant, graduation from a prestigious law school can open doors to better employment opportunities. Although there are general law school course requirements, after the first year, the student can select courses in their area of specialization. A future bankruptcy lawyer should take courses like creditors' rights, income taxation, negotiations and other bankruptcy-specific courses. Work experience in the employer's sector always puts the job applicant at an advantage.
A master's of law program in bankruptcy is an option for students who have already obtained their J.D. It is a one-year program for those who want to truly specialize in the field. To demonstrate dedication and commitment to this specialization, a law student or professional should join professional organizations such as the American Bankruptcy Institution (ABI). Memberships allow for continuing education for students and professionals alike as well as access to publications and industry updates.
Pick from the links below, depending on your education level that best describes your situation
<!- mfunc feat_school ->
Featured Programs:
Sponsored School(s)
<!- /mfunc feat_school ->
Sponsored Listings
<!- mfunc search_btn -> <!- /mfunc search_btn ->
Bankruptcy Attorneys Make Order Out of the Chaos of Financial Failure
The goal of bankruptcy attorneys is to guide clients through that process while maintaining order and coming to arrangements that make the best of a bad situation. It's not an easy task, and a strong familiarity with the nearly 500 pages of the Bankruptcy Code is essential.
While a straightforward personal bankruptcy may take only one attorney and as little as a few months to sort out, major business defaults can last for years and take huge teams of attorneys, paralegals, accountants, appraisers, and other professionals to resolve. Assets and debts have to be identified, creditors contacted, and proposed resolutions strategized and implemented.
Bankruptcy attorneys work on both sides of the table, helping debtors manage their obligations and representing creditors who are owed compensation get the maximum return on their interests.
Bankruptcy Practice Offers Something New in Every Case
If Tolstoy had been a lawyer, he might have remarked that all financially sound firms are alike, but every insolvent company is insolvent in its own way. Different bankruptcy cases can touch on all different areas of legal practice, from real estate to employment to finance and securities. There's no typical day in bankruptcy work.
All bankruptcy cases are federal cases, but bankruptcy attorneys also have to understand how individual state codes affect property rights and the use of liens or garnishments. They will often engage in research into specific areas such as exemptions and stays in order to help clients keep as much of their property as possible. They also have to become proficient in some aspects of business law as they work with corporations going through bankruptcy proceedings to restructure their operations.
Creativity can be an under-appreciated aspect of bankruptcy work. As retailer J.C. Penney entered Chapter 11 proceedings in 2020, for example, their team found assistance from an unexpected source… two of the major landlords that owned the properties of many of their stores, Brookfield and Simon Property Group, offered the company a bailout of nearly $2 billion to keep anchor stores in their mall properties open. Finding alignments of interest like that is a key part of the work for bankruptcy attorneys.
How to Become a Bankruptcy Attorney
Successful bankruptcy attorneys have both legal and accounting expertise. Their knowledge will also touch on criminal and tax law, since many of the implications of bankruptcy work can have consequences in those areas.
A good understanding of business practices and standards can also bring dividends to practice in bankruptcy. Even in personal bankruptcy cases, you can expect to be working with businesses who are creditors and otherwise party to the dispute, so understanding basics like business accounting practices, legal doctrines governing ownership and collections, and corporate finance can all be important.
Finally, bankruptcy work requires some psychological skill and sensitivity. Although it's just another day at the office for you as an attorney, your clients are frequently going to be experiencing some of the worst moments of their lives. A personal bankruptcy is bad enough, but it usually comes on the heels of something even worse… an illness or death in the family, a failed career, a divorce. Even in business bankruptcies, practiced by professional executives, feelings of failure and worries about becoming unemployed are common.
So having the bedside manner to work with clients through these moments is key, even as you offer top professional advice on their legal options.
Bankruptcy practice is fast-paced and always interesting, and a great choice for future attorneys with a head for numbers and a flair for problem-solving.
Becoming Certified as a Bankruptcy Attorney
Bankruptcy is a highly specialized area of legal practice, so there has been demand from the legal community to offer standardized certification to ensure that attorneys have the right qualifications to handle bankruptcy work reliably and competently. The American Board of Certification is the only national organization that offers a certification in bankruptcy law. There are two separate tracks, one for consume and one for business bankruptcy.
To earn the certification, you have to pass an examination that will test your subject-matter knowledge in bankruptcy practice. ABC offers a prep course to help you absorb the exam knowledge prior to taking the test.
You also have to have accumulated a certain amount of experience in the field, including:
Have been a full-time lawyer for at least 5 years
Have spent at least 30 percent of hours, amounting to no less than 400 total, in the past three years in bankruptcy work
Have participated in at least 30 adversarial contests in bankruptcy
And you'll need to have completed at least 60 hours of continuing education in bankruptcy law.
ABC certifications are accredited by the ABA (American Bar Association) and recognized by:
Alabama
Connecticut
Idaho
Indiana
Maine
Minnesota
Ohio
Pennsylvania
Tennessee
There are also several state bar associations that offer their own certifications in bankruptcy:
Some of these state bar associations also recognize the ABC certification; check your state for details.
Working as a bankruptcy lawyer during struggling economic times translates to more clients. This is because a down economy usually includes high unemployment rates, more home foreclosures, and people obligated to file for bankruptcy.
A bankruptcy lawyer's primary focus is to assist clients through court proceedings to reduce or eliminate debt or to proceed forward with bankruptcy. A bankruptcy lawyer's clients may be individuals or corporations. They may represent individual or corporate debtors, individual or corporate creditors, creditors' committees, and bankruptcy trustees. Work hours are long and meetings with clients frequently occur in the evenings or on weekends to accommodate their client's schedule. Various environments serve as the bankruptcy lawyer's workplace- from offices to courtrooms to law libraries.
Job Description & Skills Required
Bankruptcy lawyers work in and out of the court room. Out of the court room, they advise their clients in the complexities of bankruptcy laws and counsel them in reducing their debt load by liquidating assets and paying creditors. Or, they may work on the side of creditors, attempting to extract as much money owed as possible from their debtors.
In the court room, they may present a debt-reorganization plan for the court to approve. Of course, their greatest aim is to guide their client away from full bankruptcy. However, when necessary, they also file bankruptcy documents for their clients. Each state has its own bankruptcy laws. There are federal bankruptcy laws known as the U.S. Bankruptcy Code to follow as well.
<!- mfunc search_btn -> <!- /mfunc search_btn ->
Both litigation and transaction skills are necessary to succeed as a bankruptcy lawyer. Strong communication skills, both verbal and written, are helpful in guiding clients through the intricacies of bankruptcy law as well as performing well in court. The process of filing for bankruptcy can be a lengthy and emotional undertaking. A bankruptcy lawyer must handle their client's affairs with seriousness and delicacy since so much is at stake.
Skills in analysis, negotiation, and math are all great assets in this field. A background in finance provides a solid foundation for this type of law practice. Bankruptcy laws are apt to change so a bankruptcy lawyer must also stay up-to-date with industry news.
Salary & Job Outlook
The average salary for a bankruptcy lawyer is $148,030. However, this varies depending on whether employment is found in the private or public sector. For example, legal departments of large banks, credit card companies, the government, and even public interest organizations are common employers of bankruptcy lawyers.  The private sector is the higher paying field.
Currently, the economic decline has meant an increase of caseloads for bankruptcy lawyers.  There may be more of a demand for bankruptcy lawyers but this is also a highly competitive field due to the influx of law school graduates into the job market.
2021 US Bureau of Labor Statistics salary and employment figures for Lawyers reflect national data, not school-specific information. Conditions in your area may vary. Data accessed April 2023.